FG's Bailey takes honour as 100th woman elected to the Dáil
Sunday 28 February 2016 08.14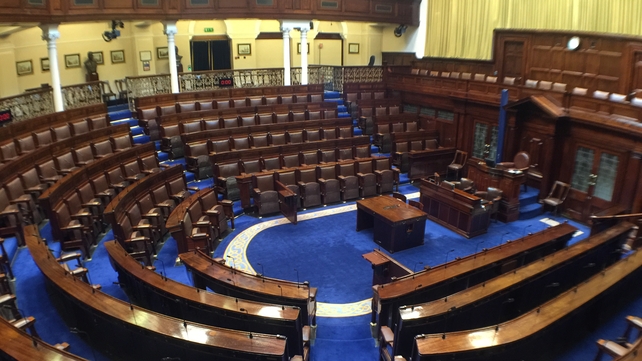 Who was the 100th woman ever elected to Dáil Eireann? Conor McMorrow of our political staff does the headcount.
When Anne Rabbitte was elected for Fianna Fáil in Galway East this evening, she became the 96th female deputy to be elected to the Dáil since 1918.
Her party colleague Mary Butler from Waterford was the 97th.
Fine Gael's Josepha Madigan and the Green party's Catherine Martin were the 98th and 99th elected in Dublin Rathdown.
Green Party deputy leader @cathmartingreen has been elected to the Dáil for the first time for Dublin Rathdownhttps://t.co/iUqFKiiWGZ

— RTÉ News (@rtenews) February 27, 2016
One of the distinctive features of General Election 2016 is the new requirement for the major political parties that 30% of their candidates must be female.
One stark statistic about women's representation in the Dáil is that before this weekend, only 95 of the 1,242 TDs elected to Dáil Éireann since 1918 have been women.
There are currently 27 female TDs (16% of 166 TDs), which is the highest number of women in the Dáil ever.
It will be tomorrow or later before we know the total number of TDs in the 32nd Dáil.
The Women for Election group have been monitoring how female candidates performed.
It appears that around 30 female TDs will be elected in Election 2016.
The reasons there will be no huge jump in female representation is the fact that the Dáil is now smaller with 158 seats, down eight from 166.
Two of the retirees - Fine Gael's Olivia Mitchell and Sinn Féin's Sandra McLellan - are retirees and Labour's collapse sees a number of female TDs lose out.
So back to the question of who was the 100th woman elected to the Dáil? That honour went Fine Gael's Maria Bailey in Dún Laoghaire.