It is shaping up to be a big weekend for smaller parties and independents.
Shane Ross of the Independent Alliance was the first TD elected nationally, winning his seat in Dublin Rathdown. He exceeded the quota on the second count.
And Sean Canney of the Independent Alliance topped the poll in Galway East.
Speaking after his victory, he said that he does not want to be in opposition for opposition's sake and the Independent Alliance has something important to offer.
And Independent Alliance candidate John Halligan has secured the third seat in Waterford, while Michael Fitzmaurice has been elected on the sixth count in Roscommon Galway..
Meanwhile, Richard Boyd Barrett of Anti-Austerity Alliance-People Before Profit increased his vote again to comfortably take a seat in Dun Laoghaire.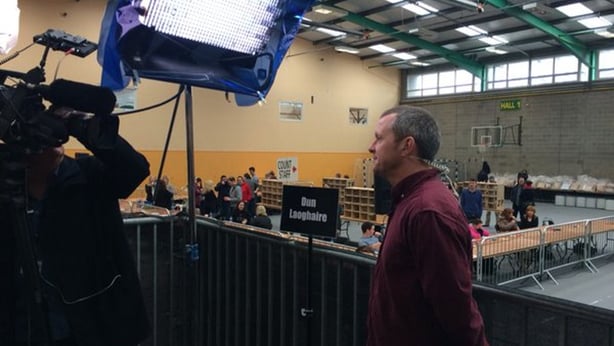 And Ruth Coppinger was re-elected in Dublin West, with the highest transfers putting her in second place after Fine Gael's Leo Varadkar.
AAA-PBP candidate Gino Kenny has been elected to Dublin Mid West on the 12th and final count late last night, while AAA's Paul Murphy won the second seat in Dublin South West on the 12th count.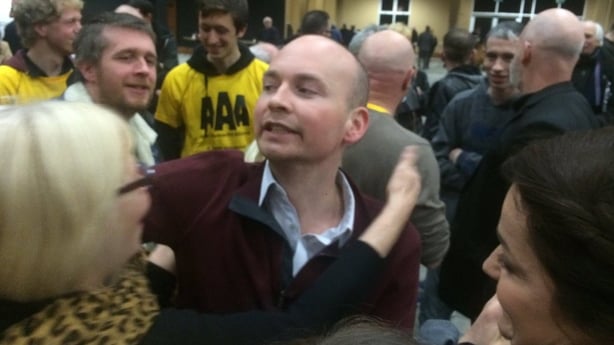 Meanwhile, all three co-founders of the Social Democrats have been returned to the Dáil following the count of their first preference votes.

Stephen Donnelly, Roisin Shortall and Catherine Murphy were re-elected to the 32nd Dáil in their constituencies of Wicklow, Dublin North West and Kildare North.
Speaking after her win, Catherine Murphy said that social issues matter to people. She said that we now need to involve people to a greater degree than has been done before and politics has to change.
She said the party were determined to build into an organisation that can contest more seats and deepen democracy.
Roisin Shortall of the Social Democrats was re-elected on the first count in Dublin North-West.
Ms Shortall said she was "delighted" to be the first Social Democrat in history to be elected.
Ms Shortall said the party was putting down very strong foundations for the future and a number of candidates are very well placed for next time.
She said the Social Democrats as a party was a long-term political project.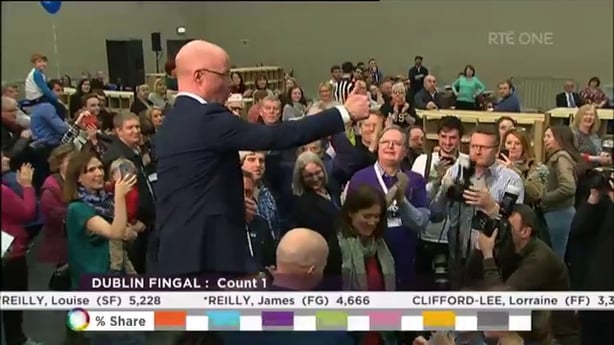 And Social Democrat Stephen Donnelly took the first seat in Wicklow, with 21% of the vote on the first count.
He said that every single one of the party's candidates, its teams, volunteers and supporters have worked flat-out to realise a vision of how they believe politics should be conducted here.
Meanwhile, Catherine Martin has won the first seat for the Green Party since 2007, securing a seat in Dublin Rathdown.
She said a lot of people she talked to on the doors said they were not meeting candidates and they were happy to connect with candidates.
She said the Greens were a transfer-friendly party again.