Poll suggests very 'disappointing day' for government - Fine Gael
Saturday 27 February 2016 18.14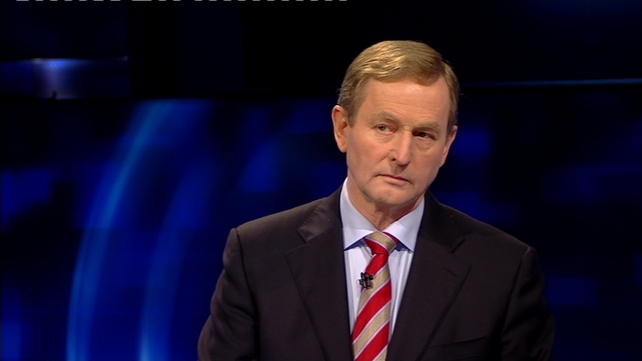 Reacting to the exit polls, Fine Gael has said it is a "very disappointing day from the Government's point of view".
Speaking on RTÉ's Morning Ireland, Fine Gael General Secretary Tom Curran said: "We will fall far short of being able to form a government [with Labour]".
"We see ourselves somewhere between 44 and 47 seats," he said.
An RTÉ Behaviour and Attitudes poll indicates first preference support for Fine Gael is at 24.8%, well down on previous opinion polls and the 2011 general election results.
It suggests support for Labour is at 7.1%, Fianna Fáil at 21.1% and Sinn Féin at 16%.
Mr Curran said: "All I can think of immediately is all the good people that stood for both Fine Gael and Labour party and who will probably lose their seats today and tomorrow and that really is a tragedy."
"It's hard to put your finger on one thing that went wrong," he added.
Labour reaction
Also speaking on Morning Ireland, Labour Party General Secretary Derek McDowell echoed Fine Gael thoughts.
Mr McDowell said: "It's clearly not going to be a good day and we are clearly going to lose some good comrades during the course of the day."
With polls suggesting Labour will get between eight or nine seats, Mr McDowell was more optimistic: "I think we could come out with rather more than eight or nine."
Fianna Fáil reaction
Elsewhere, Fianna Fáil Director of Elections Billy Kelleher said polls indicated yesterday was a good day for the party.
"It's been a good campaign for Fianna Fáil and predictions from the exit poll will that Fianna Fáil has had a very good day.
However, Mr Kelleher said he is not getting carried away with the poll results.
Speaking on Morning Ireland, he said: "We will have a lot of seats won and lost across the country over the next 24 hours by narrow margins, because of the fact that you have additional parties, a plethora of independents, so you're going to have a lot of counts."
It has been predicted that Fianna Fáíl will win 37 seats, above the prediction of 35.
Mr Kelleher said: "In 2011, most people has said Fianna Fáil was effectively a finished entity."
The RTÉ exit poll has suggested that 5% of those polled prefer a Sinn Féin-Fianna Fáil coalition.
Asked about a possible Sinn Féin-Fianna Fáil coalition, Mr Kelleher said: "It's a grouping that I don't see happening as I said before the election."
Live: Election 2016 | Live: Constituency Updates
Social Democrats reaction
Elsewhere, the exit poll suggests that the Social Democrats will get 3.7% of the total vote.
Social Democrat co-leader Róisín Shorthall said: "We'd be very happy with that. The Social Democrats have only been in existence for the last eight months."
Speaking on Morning Ireland, she said: "There is a new alignment happening in Irish politics.
"The fact that newer parties, like the Social Democrats, have gained traction in this election would indicate quite a strong appetite for a different type of politics - and that is what the Social Democrats are seeking to offer."
The RTÉ exit poll has suggested that 13% of those polled prefer a Fine Gael-Fianna Fáil coalition.
Speaking about the possibility of a Fine Gael-Fianna Fáil coalition, Ms Shortall said: It "would seem to be the obvious coalition for the next government".
She added: It's likely to be a conservative government and I don't think that's in the interest of the country in the long term."
Sinn Féin reaction
Sinn Féin Director of Elections Matt Carthy has said he is pleased with numbers suggested by the polls.
"If the polls are to be believed, Sinn Fein have increased their vote by somewhere in the region of 50-60%, so by any account we're going to have a good day," Mr Carthy said.
Asked about Sinn Féin being in government, he said: "It's far too early to say that. We said very clearly we wanted to lead a government...it's unlikely we'll be in a position to do that."
Renua reaction
Lucinda Creighton's party is expected to retain its three seats with no gains or losses.
Deputy leader of Renua Ireland Billy Timmins: "If we end up with four or five seats, if we manage to get our foot on the ladder I believe the sky is the limit."
Anti-Austerity Alliance reaction
Giving his views on the exit polls: AAA candidate Paul Murphy said: "What we have seen is a political earthquake...we want to be in government, we want a left government in this country."
21% of those polled would like to see a return of the Fine Gael and Labour government, while a further 9% expressed a preference for a government made up of Fine Gael, Labour and Independents.