Fine Gael and Labour well short of majority, according to exit poll
Saturday 27 February 2016 18.07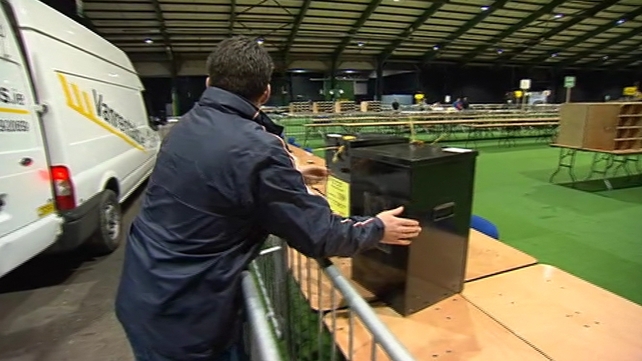 An Ipsos MRBI exit poll for the Irish Times has put Fine Gael at 26.1% while Labour is set to win just 7.8%.
This would give Fine Gael and Labour a combined 34%, a level that could end their chances of returning to government.
Their 34% share would put them well short of the 41-42% majority that Finance Minister Michael Noonan said this week would be needed to form a government.
Such an outcome would leave a potential alliance between rivals Fine Gael and Fianna Fáil, which the exit poll put at 22.9%, as the only viable way to break the deadlock.
Michael Ring, a junior minister for Fine Gael, told Newstalk radio that such an alliance would have to be considered if the exit poll proves accurate.
Elsewhere in the exit poll, Sinn Féin are at 14.9% - which would be a gain in support.
AAA/PBP are placed at 3.6%; Greens at 3.5%; Social Democrats at 2.8%; Renua at 2.3% and Independent/Others are at 16.1%.
EXIT POLL - Read all about it.
Coalition well short of overall majority. https://t.co/iBI4LtjHLs via @IrishTimes pic.twitter.com/cQxTpxDPrY

— Damian Cullen (@Damian_Cullen) February 26, 2016
IT exit poll appears to be v bad for both gov parties. @harrymcgee says it had sample of 5,000 which is substantial #ge16

— Paul Ferris (@paulferrisnews) February 26, 2016