Last Words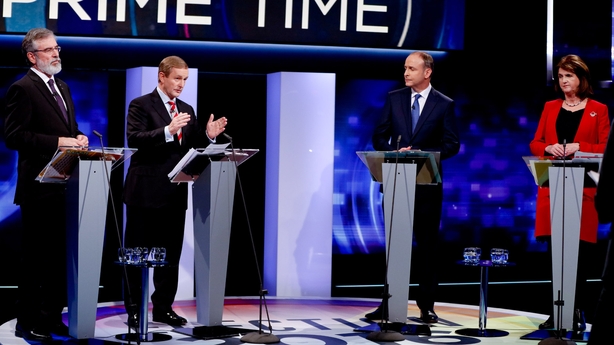 The final RTÉ Leaders' Debate provided plenty of interesting moments as issues from health and taxes to housing and climate change dominated the debate. And each leader was held to account, most notably when it came to the question of cronyism.
---
Power Players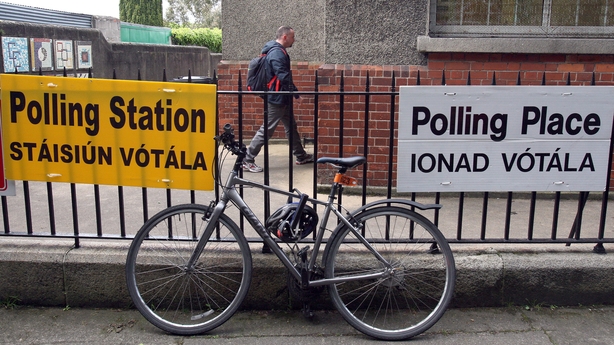 Fine Gael is relatively steady at 30% support but coalition partner Labour is down one point to 7% in the latest Paddy Power/Red C poll.
Fianna Fáil has climbed two points to 20%, Sinn Féin has dropped one point to 15% and Independents/Others are unchanged at 28%. It is believed to be the last survey before the "real poll" this Friday.
---
Election Flyer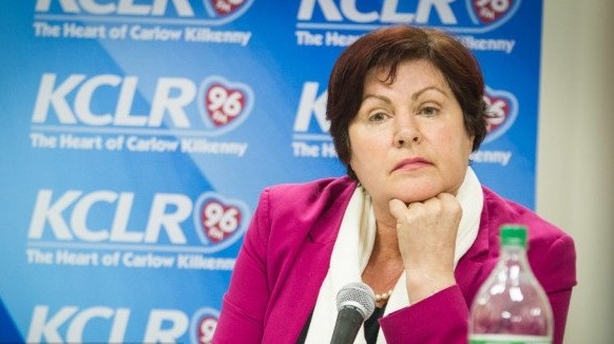 Labour TD and Minister of State Ann Phelan has apologised after flying off the handle in a live radio debate the night before.
Ms Phelan, a Carlow-Kilkenny TD, was in a debate with 14 other candidates on local radio station KCLR. She said at the time: "I came in here, I've been completely ignored and I'll tell you now I'm fed up of the whole bloody lot of ye."
---
Recovery Mode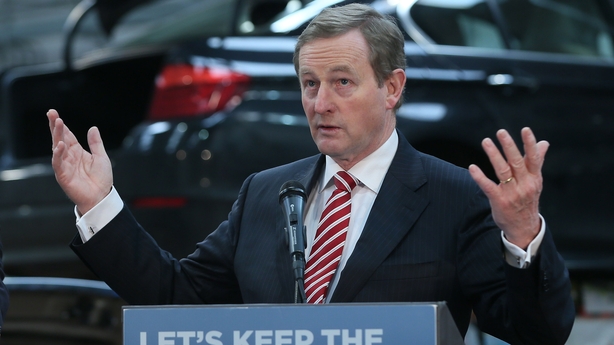 Taoiseach Enda Kenny has said "the last thing the country needed was political instability" as he urged the electorate to make a clear decision this Friday. 
He added: "The people hold the economic recovery in their hand."
But Fianna Fáil TD Michael McGrath raised the possibility that his party may experience a recovery of its own when he wouldn't rule out FF overtaking FG on polling day.
---
The Searchers 
The last RTÉ Leaders' Debate is tonight but we've effectively all been in election mode since the new year, if not earlier. Google has helpfully ranked the four leaders in terms of searches since the start of 2016 in this interactive chart. (Please view above in landscape mode on mobile devices).
---
Rotator 'Guff'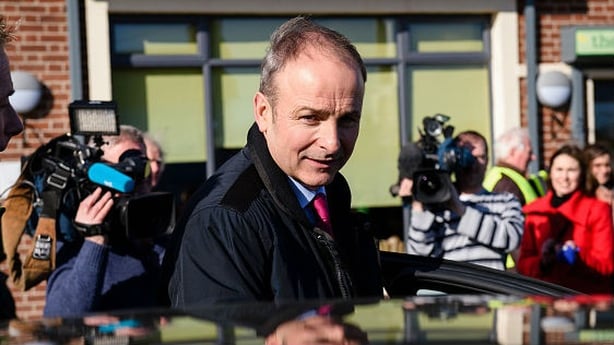 Fianna Fail leader has shot down the idea of being a rotating Taoiseach in the next government to avoid a far-left coalition led by Sinn Féin from getting into office. The idea was suggested by former party colleague Conor Lenihan in a newspaper column, but Mr Martin said it wasn't a practical possibility.
He also urged the public to vote for the change in government that the polls seemingly show they have been demanding.
---
Profile Shots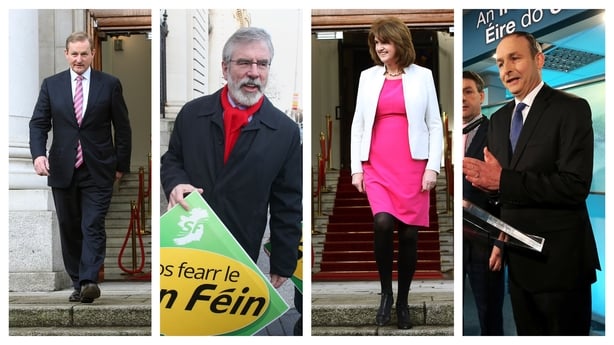 A look at the four main party chiefs ahead of tonight's final RTÉ Leaders' Debate.  
---
Trail Mix
Independents & smaller parties were busy today.. #GE16 pic.twitter.com/jdfxd5nKUQ

— Ailbhe Conneely (@AilbheConneely) February 23, 2016
You definitely need new shocks - Kenny getting some car servicing tips after FG stages event in garage #GE16 pic.twitter.com/aLzBbgVSMK

— Pat McGrath (@patmcgrath) February 23, 2016
"There's the three amigos" declares @GerryAdamsSF when he meets some piebald ponies in Darndale this morning #ge16 pic.twitter.com/klWmcesCEN

— Samantha Libreri (@SamanthaLibreri) February 23, 2016
She's prepping for tonight's #leadersdebate with a strong black tea and says she's feeling good @joanburton #GE16 pic.twitter.com/6xsI2Uhpr1

— Sharon Tobin (@sharontobin) February 23, 2016
Darndale and the last debate. Day 21 of #ge16 with @gerryadamssfhttps://t.co/mkytFcEnbx

— Samantha Libreri (@SamanthaLibreri) February 23, 2016