No offence intended to garda family, says Adams
Saturday 20 February 2016 22.28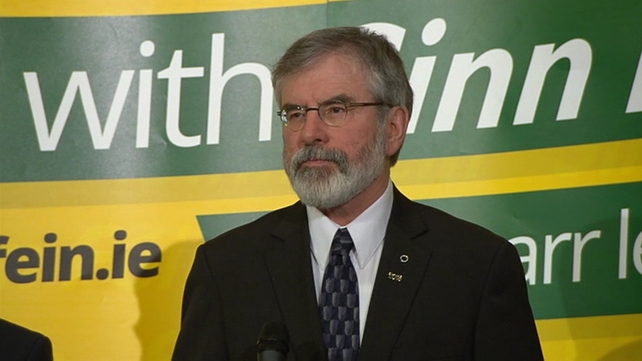 Sinn Féin President Gerry Adams has apologised to the family of Detective Garda Jerry McCabe if they were insulted by the fact that Sinn Féin's Martin Ferris picked up those responsible for his death on their release from prison.
Mr Adams said he was sure Mr Ferris intended no offence at all and that he was doing it because he was the party's spokesperson on prisons at the time.
He said the killing of Det McCabe was wrong and that if the family feel it was an insult, he apologised for that.
Mr Adams also said that he hasn't looked at the details of the deal that David Cameron had agreed with Europe ahead of a referendum on Britain exiting the EU but he said now was not the time to have separation.
He said if Britain were to leave the EU part of this island would be dragged with them and that would have ramifications.
Mr Adams also said that the Sinn Féin Ard Fheis will ultimately decide if the party goes into government but it has already decided that it won't do that as a junior partner with 'establishment parties'.
In relation to the Right2Change rally in Dublin, Mr Adams said the issue of water charges is still a major one on the doorsteps in this election campaign.