In separate interviews broadcast on Nuacht TG4 this evening, the Taoiseach defended his record on healthcare with the provision of extra hospital beds and 46 primary care centres.
But Labour's Aodhán Ó Ríordáin, who was interviewed as a representative of Tánaiste Joan Burton, said that 70 primary healthcare centres have been built.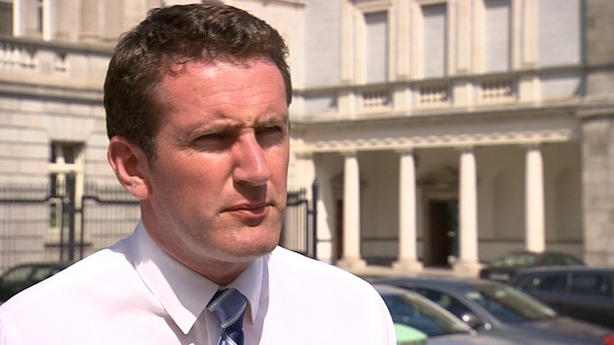 All four leaders or representatives were asked about their party's policies on health, the economy and the Gaeltacht as well as coalition partner plans.
They were also asked if they had private health insurance. The Taoiseach said he was among the 46% of people who do.
Micheál Martin also has health insurance but added that if he needed cardiac or cancer care he would prefer to be treated in a public hospital.
Aodhán Ó Ríordáin said he did not have it "because it's a personal decision I made".
And Sinn Féin's Pearse Doherty said he does not have insurance because he does not believe in it.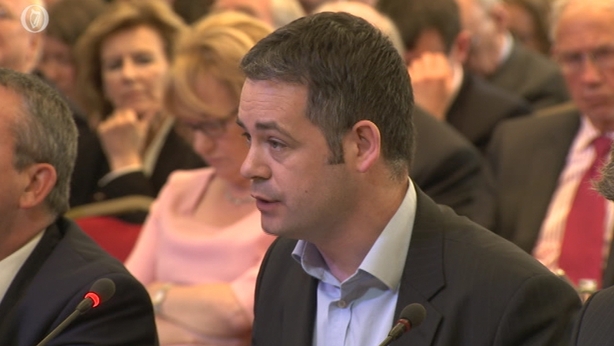 "I should have a right to healthcare in a public hospital if I become ill. Why should 40% of people here have to take out health insurance for services they're already paying for?" he asked.
Meanwhile, the Taoiseach promised to raise the number of civil service workers capable of working in both Irish and English to 20% instead of the current 6%.
He said this would be done if Fine Gael is returned to government and that it would not be difficult to achieve.
But Fianna Fáil's Micheál Martin said the government was not interested in the Irish language, citing the first Language Commissioner's decision to quit because of the government's failure to support the work of his office.
He called the government's promise to abolish the Universal Social Charge: "the biggest promise ever made in Irish electoral history".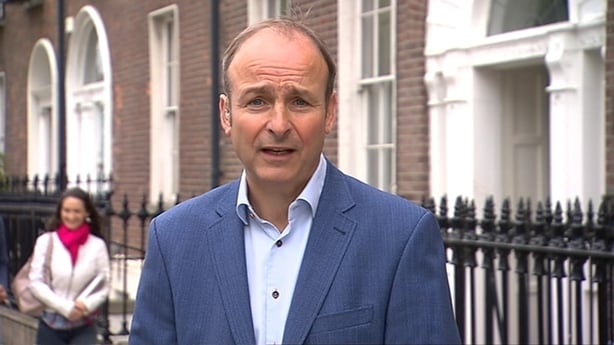 He defended his time in the Department of Health and cited the building of new facilities for the Mater, St James's and Galway hospitals.
He added that his strategy in cardiac health, which he said led to vastly improved results, was "revolutionary at the time".
"We made decisions when we were in health - unlike Varadkar and James Reilly before him who made a mess of health.
"They have a plan but they haven't a clue how to implement it," he said, citing the abolition of Universal Health Insurance as an example of this.
Mr Ó Ríordáin offered up that he was about to quit his position as TD over Ruairí Quinn's budget decision on DEIS schools - before it was subsequently reversed in 2012.
He defended his party's record on health saying that 70 primary healthcare centres have been built and promised to continue the provision of free GP care for children under six.