---
Health Check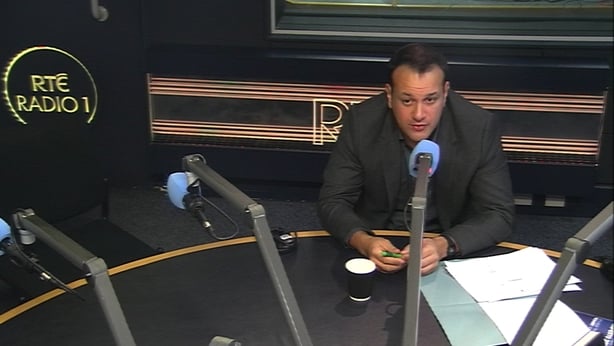 Fianna Fáil leader Micheál Martin described an attack on his record as health minister in the Noughties by Fine Gael's Leo Varadkar (above) as a sad reflection on the minister. 
---
Hands-on Leader
Tánaiste Joan Burton says she is "not the Downton Abbey type" - Read more: https://t.co/WBudkLut54 #ge16https://t.co/jY3QFb5XeD

— RTÉ News (@rtenews) February 17, 2016
Joan Burton was asked about her tendency to express herself with open arms. She pointed out that male leaders have plenty of foibles they're not asked about. And she went out on a limb to explain that she's not the shy and retiring "Downton Abbey type".
---
Hashtag, You're Not It!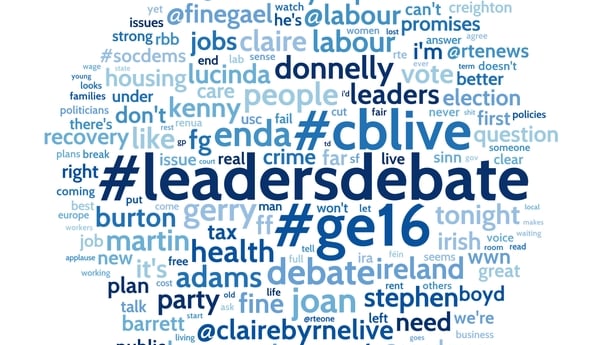 Some politicians may need to get their head out of the word cloud. Twitter mentions might make it feel like they're still in the race, but they don't always translate to votes.
---
Lost in Translation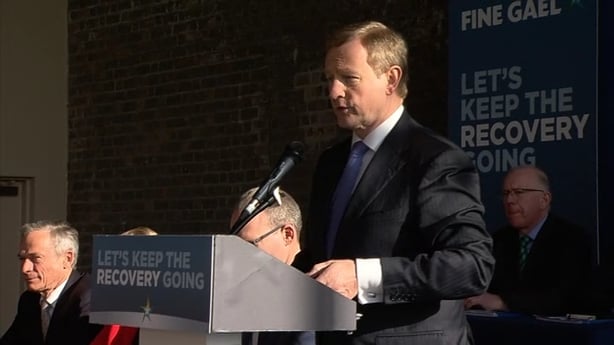 Taoiseach Enda Kenny has admitted Fine Gael has come up short in translating to voters "how economic recovery impacted on the lives of people in all parts of the country". He told RTÉ's Sean O'Rourke that in the remaining nine days of the campaign, Fine Gael had to "clearly explain its plan to voters".
---
Current Affairs 
Fianna Fáil leader Micheál Martin said if his party is elected to government, water charges would be abolishedhttps://t.co/1BonQjc3ck

— RTÉ News (@rtenews) February 17, 2016
Micheál Martin pledges to put relief from water bills on tap
---
Notable Quotables
Quotes of the day. #ge16 pic.twitter.com/jNZapU5gGa

— RTÉ News (@rtenews) February 17, 2016
---
Power Play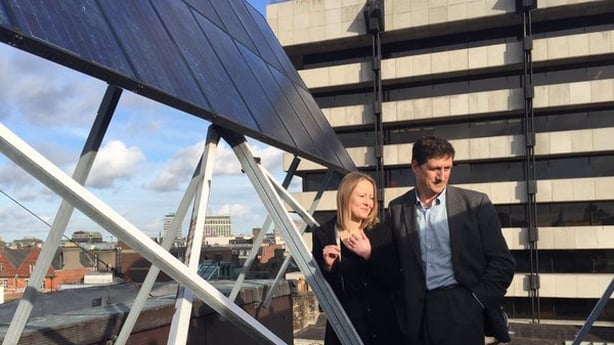 Green Party leader Eamon Ryan admitted he liked another party's policies a lot while outlining how solar power could create up to 3,000 jobs and literally put power back in the public's hands.
Scene Setter
SNEAK PEEK: Go behind-the-scenes as Six One News begins series of interviews with leaders of 4 biggest parties #GE16https://t.co/249MNy0w5h

— RTÉ News (@rtenews) February 17, 2016
---
Trail Mix
Another day on the campaign trail for @sharontobin #GE16https://t.co/a02lHAF4Ez

— RTÉ News (@rtenews) February 17, 2016
Kenny campaign #GE16 - Wed 17 Feb.. pic.twitter.com/sbt148tneY

— Pat McGrath (@patmcgrath) February 17, 2016
Smaller parties: Social Democrats, Renua & the Greens policy launches Wednesday #GE16 pic.twitter.com/3jaO41oByq

— Ailbhe Conneely (@AilbheConneely) February 17, 2016
Éamon Ó Cuiv seriously on-message when asked if he wd walk if FF in opposition backed a FG-led government. @rtenewshttps://t.co/DDF3RNH214

— Paschal Sheehy (@PaschalSheehy) February 17, 2016