With Election 2016 now just around the corner, the focus on policy and issues is intensifying, writes RTÉ Science and Technology Correspondent Will Goodbody.
Science and Technology may not seem like the most important topics in the campaign.
But in reality they cut across and influence many bigger and broader issues which the general population does care about.
Like for example jobs and the economy, education, rural renewal, healthcare, privacy and much more.
So what are the party positions on the most important issues?
Let's take a look at a few of the most significant topics and shed some light on the political differences between them.
The information below was sourced from the parties' own manifestos and from written responses received from some but not all of them.
Where in any particular instance a party is not mentioned it is because there is no mention of the issue in their manifesto, or no response was received to a request for information.
---
Broadband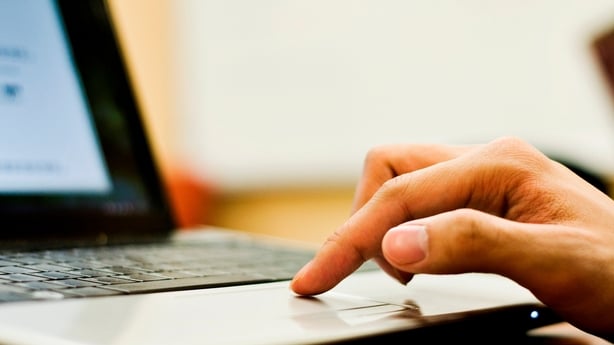 Without doubt broadband is the number one technology related issue which matters to voters.
For years many people living and working outside the main cities have struggled with slow and unreliable internet services, making it difficult to compete with those in urban areas who can take high-speed access for granted.
Fine Gael guarantees that within the next Dáil term it will deliver next-generation broadband to every household and business in the country under the National Broadband Plan (NBP) with 85% of premises getting access by 2018, and 100% access by 2020.
Fianna Fáil pledges to roll out Fibre-To-The-Home broadband, at speeds of 1000Mbps, to all premises in the country.
This will be done through commercial operators and direct State intervention, backed by an additional €75m in funding to accelerate the roll out.
It also promises to conduct a national mobile phone coverage audit and produce a "Mobile Phone Infrastructure Plan".
Sinn Féin says it will "oversee the replacement of copper with fibre optic cable and the provision of industrial cable broadband to municipal towns". It also says it will "strive to ensure" that everybody has access to a minimum speed of 100Mbps.
Labour, similar to Fine Gael, is sticking to the promises already laid out in the National Broadband Plan, which it says will "deliver universal high-speed broadband access by 2020".
Renua's manifesto outlines its commitment to completing the rollout of ultra fast broadband to "all major towns and villages" under its capital investment priorities – no mention of speeds or locations.
The Social Democrats manifesto says only that it intends to accelerate "the roll-out of high speed affordable broadband for local businesses" – though it doesn't state how, who would pay for it or whether homes would be included.
The Green Party says it will provide high quality broadband to every part of the country, including a high speed broadband to the farm service in rural Ireland, "which will allow farmers to monitor and share data about soil, water and other environmental and growing conditions."
---
National Science Strategy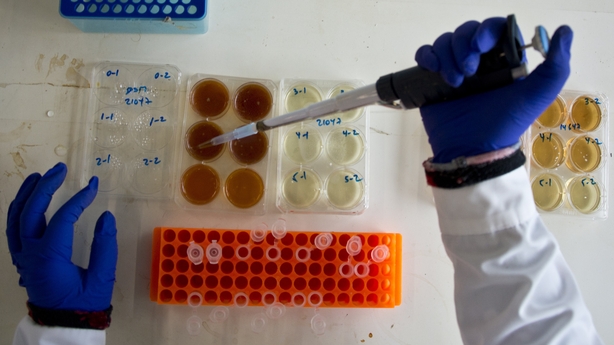 Amid much fanfare, the government launched the overdue new national science strategy late last year.
It made a whole raft of commitments and set a range of targets, including a marked increase in spending on science, research and innovation.
But what plans do all the parties have individually in this area?
In its manifesto, Fine Gael says it will implement the strategy it published in 2015, and goes on to outline a range of measures – most of which are contained in that plan, Innovation 2020.
Fianna Fáil says it would revise the science strategy, implement multi-annual funding for science, establish a new five year capital funding cycle for the Programme for Research in Third Level Institutions (PRTLI) of €300 million; ring-fence funding for programmes in a broader range of areas including primary research, humanities and social sciences; separate the Office of Chief Science Adviser from any agency or implementation responsibilities and move it to the Department of the Taoiseach; and other commitments which can be read in its manifesto.
Sinn Féin makes no mention of science in its manifesto, but a spokesperson said that if it were in government it would "work with academia and enterprise to ensure existing funding is adequate and engage in a broad consultation to agree an ambitious and workable implementation strategy."
Labour says it fully supports the national science strategy, Innovation 2020, and the commitment to increase national spending by the state and industry to 2.5 per cent of GNP.
It also sets out some specific measures, like scaling up the 15 existing Technology Centres.
Renua – says it supports the roll out and funding of the national science strategy
The Green Party will continue to support strategic investment in Science Foundation Ireland, advancing research and development capabilities to attract continuing inward investment.
---
Funding of Third-Level Institutions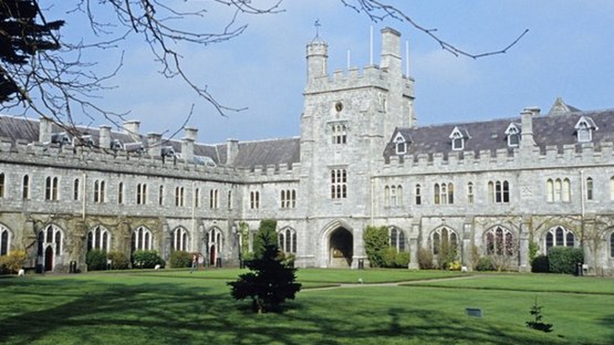 Third-level institutions, where most of our publicly funded science and research is carried out, have been seriously hit by funding cuts in recent years.
Between 2008 and 2014, current funding fell by 32% and capital by 77%.
But what are the parties going to do about it if they are back in power after the election?
Fine Gael says it will provide €100m of additional funding to provide for the growing number of students going on to higher level education and a further €150m for facilities, as outlined in the 2016-2021 Capital Plan.
It won't outline its complete funding plan, however, until the expert group examining the area has reported – after the election.
Fianna Fáil says it will increase current funding to Higher Education institutions by €100m and capital funding via a €296 million package in research and capital investment.
It will also re-introduce Post Graduate Grants at 2010 level, at a cost of €53m annually.
Sinn Féin claims it will invest additional funds to tackle staffing shortages at third level, but doesn't say how much or when.
It also says it will replace the revenue derived by third level institutions from student fees with central funding and incrementally abolish those fees over the life-time of the government.
Labour will provide an initial €25m to third-level institutions to improve staff-student ratios, increase demographic funding of €15m each year so that the rising numbers of students don't lead to a reduction in quality, reduce the student contribution by €500 in 2017 and replace this with state funding.
However, it adds the caveat that this is pending the publication of the expert group report.
Renua says it will develop proper third level income streams for colleges to stop Ireland's slide down the world rankings, including a student loan system.
The Green Party says it will increase direct state funding for third level by €300m per annum to prevent increases in registration fees.
---
Taxation of Entrepreneurs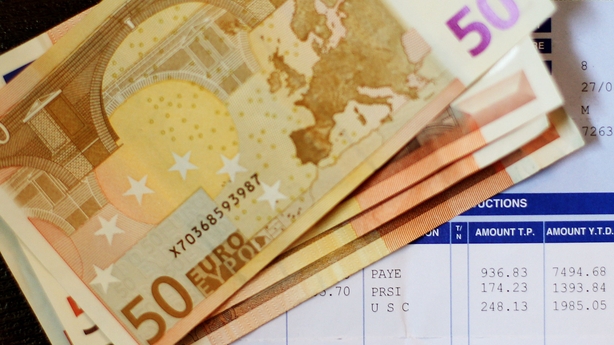 There was deep disappointment among those in the technology start-up community after last year's budget that more wasn't done to incentivise businesses to start and build here, and investors to invest in them.
What pledges are the parties making around capital gains tax for entrepreneurs?
Fine Gael says it will introduce a new Capital Gains Tax Relief (Start-Up Relief) under which gains arising on chargeable business assets acquired from 2017 and held for 5 years will be charged at a rate of 10% on disposal, up to a maximum liability of €10m.
Fianna Fáil promises to reduce CGT Entrepreneurial Relief Rate to 10% and increase the chargeable gains threshold to €15m.
inn Féin says it will increase the rates of Capital Gains and Capital Acquisition Tax for passive investments which "don't help the real economy".
But it also says it will ease the tax burden on the self-employed, moving towards the equalisation of the Self-Employed Tax Credit with the PAYE Tax Credit and extend Start-up Refunds for Entrepreneurs (SURE) to the self-employed.
Labour claims it will reduce the CGT entrepreneur relief to 15% and increase the lifetime limit to €10m.
It also says it will increase the earned income tax credit from €550 to €1,100 in 2017 and €1,650 in 2018 to bring tax on self-employed trading and professional income into line with PAYE earnings.
Renua says it favours a tiered level of capital gains tax depending on how long entrepreneurs are invested in a business and a special incentive for companies that move their operations to a regional location.
Social Democrats doesn't mention CGT in its manifesto but says it will improve self-employed tax credits and provide the same social protections as PAYE workers on a voluntary opt-in basis.
It will also make R&D tax credits available for small businesses.
---
Coding/Computer Science in Schools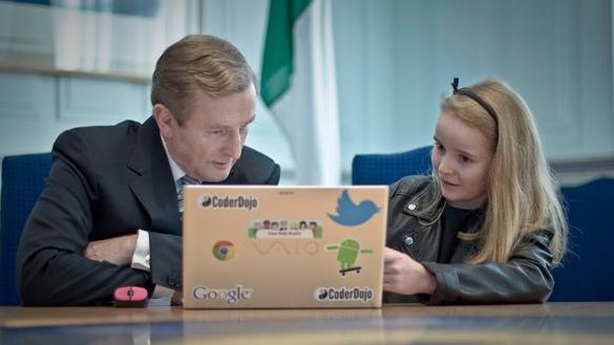 The call from technology companies here for improvements in computer science education in schools has grown louder in recent years.
Are any of the parties willing to make coding a core part of the curriculum like it is in Britain?
Fine Gael will roll out a pilot scheme of computer science in secondary schools to build on existing skills for coding and lay the foundations for skills in computer architecture and the business application of IT.
Fianna Fáil will make coding accessible at primary level by establishing a fund to promote it, with a view to making it a Leaving Cert subject based on the highly successful Israeli model.
Sinn Féin says it will pursue "early access for primary and second level students to enhanced Information and Communications Technology (ICT) including coding" but doesn't say when or how it will work.
Labour points to the introduction already of coding as a course for the new junior cycle and says it will provide a Leaving Cert subject in coding or computer science.
Renua says it will pursue a policy of "increased agility" in the curriculum and says coding at primary and secondary level is part of what it means – though coding isn't actually mentioned in its manifesto.
---
Data Protection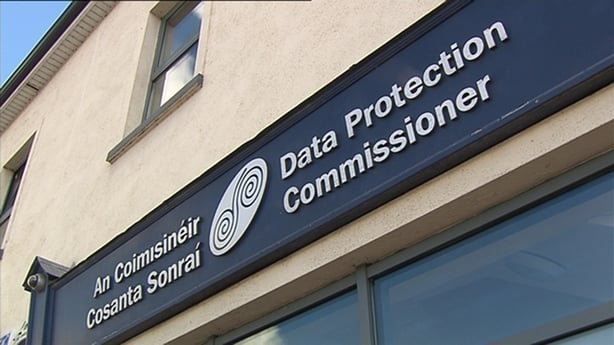 The focus on data protection has intensified greatly in the past couple of years, thanks to increased activity by civil liberties groups, a number of significant court rulings and many high profile hacking cases.
What are the parties' policies on the subject?
Fine Gael will support the Office of the Data Protection Commissioner and ensure government departments and agencies meet their obligations to protect personal data that is entrusted to them by citizens.
Fianna Fáil makes no mention in its manifesto
Sinn Féin says in the limited circumstances where personal data collection is acceptable, the highest standards of data protections must apply.
This, it says, includes open and accountable structures in the responsible agency, a set period of time after which information is deleted, robust encryption and strict adherence to the ECHR, ECFR and EU Data Protection Directive.
Labour says it will enact a Data Sharing and Governance Act to ensure that the highest modern standards of data protection apply, with associated transparency and governance obligations, to information sharing between public service bodies.
Renua says that given the presence of many of the most controversial data harvesters in Ireland at present, Ireland should ensure "that the balance favours people opting out rather than people being opted into these information networks".
It also says that Ireland seems hopelessly ill-equipped to withstand the use of its citizens' data overseas and this is one of the reasons why Renua Ireland favours a stand alone security service.
The Green Party says it will protect the privacy of individuals by limiting data retention by ISPs and state bodies; protect the right to access to uncompromised encryption and other privacy tools.
Now, off you go and make up your mind!
Comments welcome via Twitter to @willgoodbody