Burton and Fine Gael mentioned most on Facebook
Tuesday 16 February 2016 16.29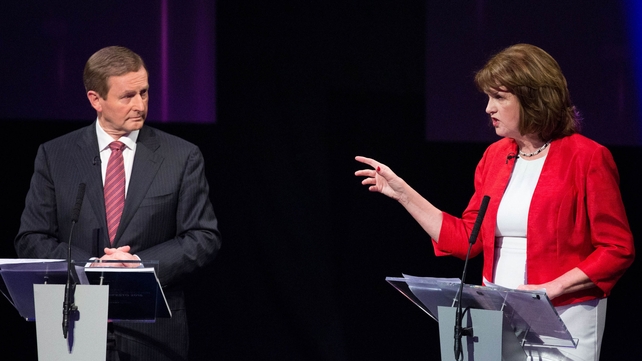 Tánaiste Joan Burton was the most talked-about leader on Facebook during the course of last night's televised General Election debate.
According to data from the social network, Taoiseach Enda Kenny was the second most mentioned leader during the two-hour event, which was broadcast live on RTÉ One from the University of Limerick.
Sinn Féin leader Gerry Adams came third in the mention table, followed by Fianna Fáil leader Micheál Martin.
Facebook has 2.5 million users in Ireland, making it a significant platform for debate around the General Election.
Following the end of the two-hour political joust, the social network anonymously analysed "posts", "comments" and "likes" of users in Ireland to see what leaders, parties and issues were being discussed during it.
The results are based on the overall volumes of mentions, but do not tell us anything about the nature or content of the conversations or interactions, or the sentiment expressed in them.
Overall, Fine Gael was the most discussed party nationally on Facebook during the debate, followed by Sinn Féin, Labour, Fianna Fáil, the Social Democrats, Renua and the Anti-Austerity Alliance-People Before Profit group.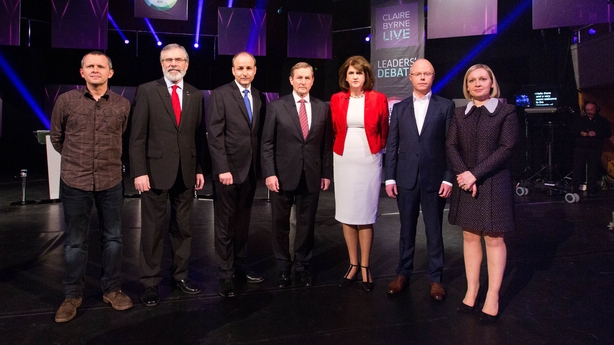 When it came to issues, nationally the economy was the topic which got Facebook users in Ireland talking most during the debate.
Health came in in second place, followed by housing, education and infrastructure.
While the order of the top-three most-mentioned leaders remained the same both inside and outside Dublin, there was some variation in the positions of the other leaders.
Within Dublin, Stephen Donnelly of the Social Democrats was the fourth most mentioned leader followed by the AAA-PBP's Richard Boyd Barrett, Renua's Lucinda Creighton and Fianna Fáil's Micheál Martin.
However, outside Dublin the Fianna Fáil leader took sixth position pushing the leader of Renua into seventh.
There was also some variation between what election issues Facebook users inside Dublin were talking about during the debate, versus what was exercising those outside the capital.
The economy, health and housing were the top three in both regions, but in Dublin, education and crime came in fourth and fifth positions respectively.
Outside Dublin, however, infrastructure and education were the fourth and fifth most-discussed topics.
Looking at age profiles, those in the 35-44 bracket were most actively conversing on Facebook during the debate, followed by 25-34, 45-54, 55-64 and those in the 18-24 bracket.