Independent Alliance candidates have accused the major political parties of "intellectual and political snobbery" for dismissing them as coalition partners, writes Conor McMorrow of RTÉ's political staff.
Speaking at the Independent Alliance press conference this morning, Finian McGrath, independent candidate for Dublin Bay North, said: "There is a bit of intellectual snobbery going around from the major political parties saying they won't talk to independents."
"There is an elite group of insiders that are hostile to independents."
Shane Ross told the assembled media this morning that: "The purpose of this press conference is to point out that independents can work together and give great stability."
He cited the example of Australia, where he said independents' charters have worked over a long number of years.
"We will not compromise on our sacred and core value that we will not impose the party whip."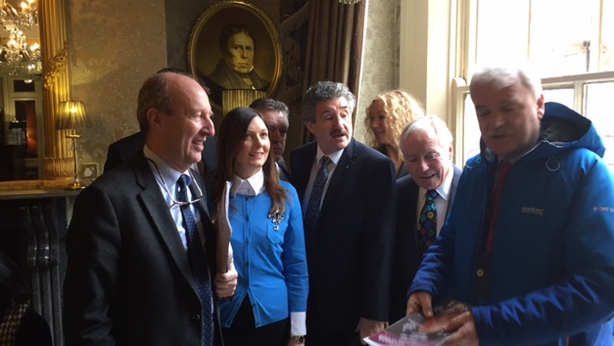 Roscommon/Galway candidate Michael Fitzmaurice said: "We are not in the business of causing instability.
"We have not made any auction politics-type promises so we won't have any difficulties there.
"All we want is to get our charter implemented...I don't see any dangers of us splitting."
UCC academic Liam Weeks pointed out that at the height of the crisis it was back-bench TDs who walked out on Brian Cowen's government when they were trying to pass budgets.
"It was people like Joe Behan that left and independents like [Jackie] Healy Rae and [Michael] Lowry backed the government. It wasn't the independents that caused the instability."
Paul Gogarty said: "You are much better being a vocal opposition than in government making up the numbers.
"In the second half of the Green/Fianna Fail government, the Greens were needed so Green issues featured in the revised programme of government. So a cohesive group of independents could get results."
Back to the attitude of the major political parties to Independents, Mr McGrath said: "They seem to have an attitude problem. There is an elite group of insiders that are hostile to independents."
"They need to get over themselves. They are suffering from a dose of intellectual and political snobbery. Once the people have spoken the major political parties should respect the mandate of the independents."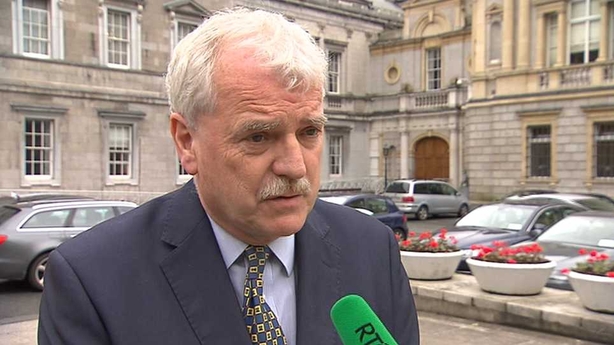 John Halligan said that "the only group of people that nobody is ruling out going into government is the independents". 
Mr Fitzmaurice added that: "Enda Kenny is not respecting people's views. Let's see how people vote. Let him not presume what will be and what will happen."
Mr Ross said that "we are not going to be a mudguard for anybody".
---
By Conor McMorrow of RTÉ's Political Staff