A total number of 551 candidates will contest the General Election - less than the record number of 564 candidates that contested the 2011 general election.
Based on information gathered from returning officers this afternoon, Fine Gael has 88 candidates, including 27 women.
Labour is running 36 candidates, 13 of whom are women, while Fianna Fáil is running 71 candidates, including 22 women.
Sinn Féin has 18 women among its 50 candidates.
There are 160 independent candidates in the field.
There are 14 for the Social Democrats and 31 for the Anti-Austerity-Alliance People-Before-Profit (AAA-PBP) group.
The Green Party has 40 candidates and Renua has 26.
Fewer candidates will contest this election than five years ago.
But it should be noted that the number of constituencies is down from 43 to 40 and there are eight fewer Dáil seats - down from 166 to 158.
Election 2016 is the first election where the main political parties must have a quota of at least 30% female candidates. They have all met this new gender quota.
The Laois constituency will have the least number of candidates with just six candidates. It is the only constituency with no independents.
Other constituencies with a small number of candidates include Galway East with eight, and Kildare South and Meath West, both with nine.
The Dublin South-West constituency has the highest number, with 21 candidates nominated.
Other constituencies with a large number of candidates include Dublin Bay North and Galway West, which both have 20 candidates.
Limerick County is the only constituency with no female candidates nominated.
Nominations closed today at midday but candidates can withdraw their names up to midday tomorrow.
VIDEO: how many women are contesting #GE16 for the four main parties? (More details at https://t.co/sXEAMXtyMl) pic.twitter.com/mh9rT3aaXF

— RTÉ News (@rtenews) February 11, 2016
Meanwhile, the leaders of the four main parties took part in the first live TV debate of the campaign tonight.
Taoiseach Enda Kenny, Tánaiste Joan Burton, Fianna Fáil leader Micheál Martin and Sinn Féin leader Gerry Adams will took part in the debate on TV3 at 9pm.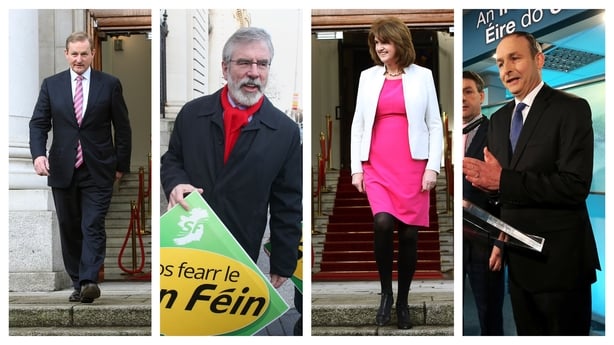 Mr Kenny has said he is looking forward to the debate, adding that he had a lot of things he wanted to say during the course of the proceedings.
As the General Election campaign enters its second week, the political parties have been publishing policy documents, while Fianna Fáil launched its manifesto.
The manifesto centres on the four main areas of job creation, cutting costs and improving services and also tackling homelessness and crime.
Fine Gael is focusing on children and investment in the early years.
The party's 'Investing in the Early Years' plan, which claims to plan better services for children, was highlighted by the Taoiseach during a visit to the Galway East constituency.
Minister for the Environment Alan Kelly and Minister for Education Jan O'Sullivan launched Labour's policy on making homes affordable.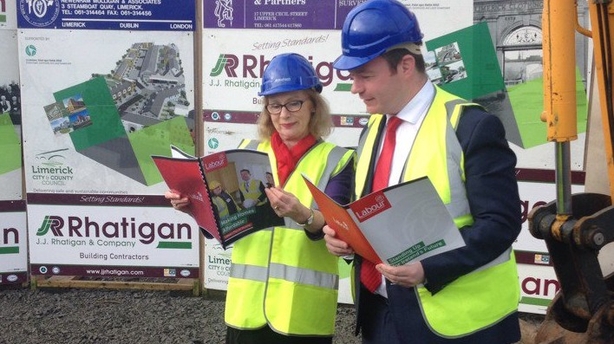 Tánaiste Joan Burton was on the campaign trail in her own Dublin West constituency.
Sinn Féin is highlighting its policies on disability inclusion.
The party also says it plans to move from the two-tier, public-private system to a universal health service, free at the point of delivery to all. It has earmarked €3.3bn for health and plans to recruit 6,600 frontline staff.
Meanwhile, People Before Profit leader Richard Boyd Barrett attacked Labour minister Kelly at his party's manifesto launch when he described the Tipperary candidate's politics as "sociopathic".
According to its manifesto, the party wants to see politicians and ministers on the average industrial wage.
People Before Profit reiterated its aim to tax the top earners in the country.