Fianna Fáil leader has a brass neck, says Burton
Sunday 07 February 2016 15.58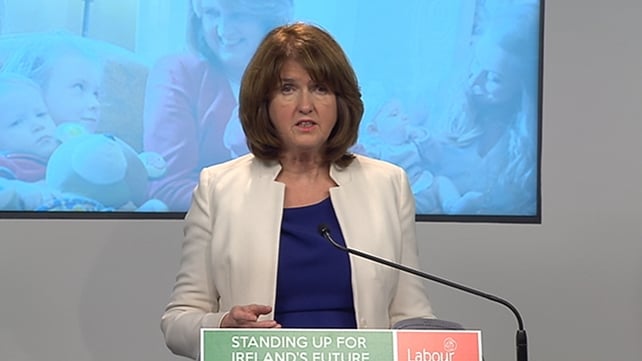 Tánaiste Joan Burton criticised Sinn Féin and Fianna Fáil at a Labour Party meeting today.
The Labour Party Central Council met in Dublin this afternoon to sign off on the party's manifesto, which is expected to be launched this week.
Addressing the meeting, leader Joan Burton confirmed the party's plans to reduce PRSI, putting "more than €1,100 a year back in the pocket of a worker on €25,000".
Sinn Féin and Fianna Fáil again came in for criticism. Ms Burton referring to what she called Sinn Féin's "sinister agenda".
Tánaiste @joanburton addresses @labour Central Council, outlining our key position in ensuring the recovery #GE16 pic.twitter.com/QHqGcJUDKn

— Grace Williams (@Almost_Graceful) February 7, 2016
She said Fianna Fáil leader Michael Martin has a "brass neck" for "trying to claim the credit for the recovery" but "not as much neck as Gerry Adams".
"The man who wants to abolish the Special Criminal Court to protect his good republican friends," added Ms Burton, referring to Mr Adams.
After the meeting, Ms Burton travelled to the Aviva stadium in Dublin to watch the Ireland V Wales rugby match.
Great atmosphere at the Aviva as #IREvWAL gets underway. Looking forward to a great game. pic.twitter.com/Y9sgAbe285

— Joan Burton (@joanburton) February 7, 2016