Former GAA star Curran to run for Fianna Fáil
Thursday 04 February 2016 22.31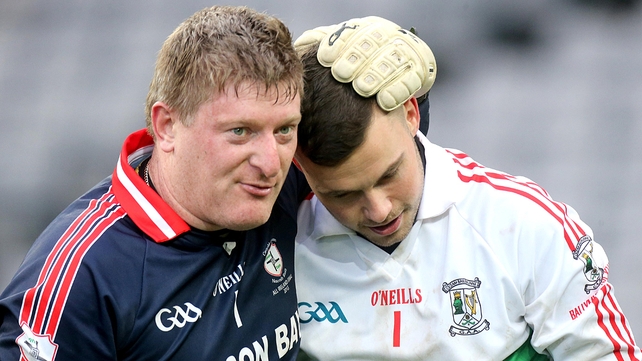 Former Roscommon GAA star Shane Curran has been added to the Fianna Fáil general election ticket in Roscommon-Galway.
Thhe recently retired goalkeeper joins the contest in the three-seat constituency, in a move that could come as a blow to Fine Gael's election hopes in the constituency, writes RTÉ's Conor McMorrow.
It's widely expected that incumbent independent TDs Michael Fitzmaurice and Denis Naughten will be re-elected with Fine Gael's Maura Hopkins expected to take the other seat.
Ms Hopkins performed well in the by-election to fill the seat left vacant by Luke Ming Flanagan after he was elected to Europe in 2014.
She did the 'warm-up' speech ahead of Taoiseach Enda Kenny's televised leader's address at the recent Fine Gael Ard Fheis. The introduction of Curran, an unknown quantity in electoral terms, could change the battle ground in Roscommon.
Fianna Fáil councillor Eugene Murphy, a member of Roscommon County Council who was first elected in 1985, is currently the party's candidate in the constituency.
Fianna Fáil National Constituencies Committee Chairman Michael Moynihan tonight said: "I am confident that with the addition of Shane Curran, Fianna Fáil has an extremely strong ticket in Roscommon-Galway.
"Shane will work together with Cllr. Eugene Murphy to ensure that the party's vote is maximised across the constituency.

"I know that both candidates will be running an energetic campaign to ensure that the people of Roscommon are once again represented by Fianna Fáil at national level."
---
By Conor McMorrow, RTÉ Political Staff