"We've seen a few days here," Dan Neville mused to his fellow retiree Dinny McGinley as they waited in the sparsely populated chamber for the announcement that would end their days in the Dail.
In front of them, clutching a file of answers destined never to be delivered, Foreign Affairs Minister Charlie Flanagan was there simply to give way to Enda Kenny.
When the Taoiseach arrived just after 9.30am, there was something almost perfunctory about his brief and widely anticipated announcement.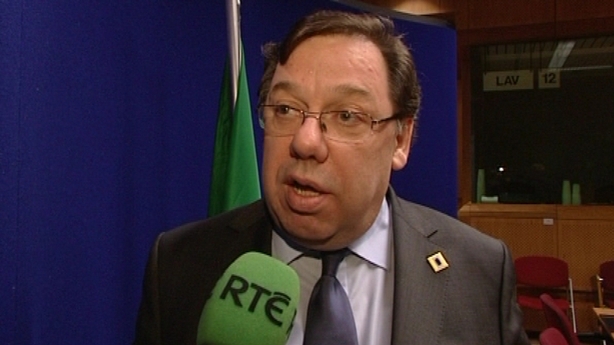 Without giving the election date, he said he was seeking a dissolution. Echoing Brian Cowen five years ago he quoted the Mayo poet Raftery, as candidates across the country hoisted their own sails.
But, unlike Cowen, Mr Kenny did not give the opposition their say. His statement delivered, he left the chamber immediately.
Amid some confusion Micheál Martin rose to pay tribute to retiring TDs, but the government benches were already emptying.
Belatedly Chief Whip Paul Kehoe sought a formal adjournment but the 31st Dail ended not with a bang, but with a confused whimper.
"A pathetic end to a pathetic government," snorted Sinn Féin's Caoimhghin Ó Cáolain.
There was no confusion though about Mr Kenny's formal announcement of 26 February as polling day.
That came 15 minutes later in a polished pre-recorded statement on Twitter - a sign of the role social media will play in this campaign.
I am seeking a dissolution of Dáil Éireann today with the election to be held on February 26th.https://t.co/R5JnwC3XFB

— Enda Kenny (@EndaKennyTD) February 3, 2016
A few minutes later he strolled down the steps of government buildings to the waiting media alongside Joan Burton.
"This is not goodbye," Mr Kenny reassured her with a handshake, as he sat into the car that would whisk him up to the Áras.
As the sirens of the Taoiseach's escort dwindled up Merrion St, she gamely set out her stall: Labour in government had inherited a ruin in 2011 and had successfully rebuilt it.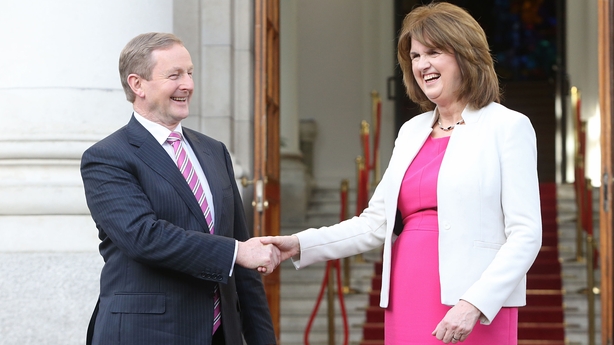 She knows though that shoring up her party's vote - and even her own personal vote - five years on might prove as big a task.
So, if that handshake on the steps turns out to be a farewell, then we could be into unprecedented territory in three weeks' time.
---
By RTÉ Political Correspondent David Davin-Power