The banking inquiry report reveals "an aristocracy of incompetence" in the Irish banking system, according to economist David McWilliams.
Mr McWilliams was speaking on RTÉ's Today with Keelin Shanley when he made the claim.
He said: "There are always three things to look out for with banks.
"First, when the share price goes through the roof. Second when profits go through the roof, and then when there is glowing, glorious commentary coming from the bank ... that's when you know something weird is going on."
On the same programme, Social Democrat TD Stephen Donnelly described Minister for Finance Michael Noonan's 2011 claim that no threats were made to the country by the European Central Bank as "an unambiguous resigning issue".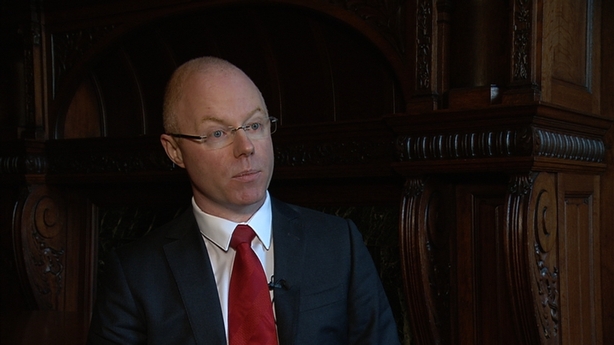 Mr Donnelly was referring to the fact the inquiry report appeared to suggest that Mr Noonan's assertion was incorrect.
He noted that the work of the inquiry means we now know that then ECB president Jean-Claude Trichet did in fact threaten to pull emergency liquidity funding for Irish banks.
This, he said, was a "direct threat" to the Irish economy and claimed that, in other countries, Mr Noonan's actions would lead to serious calls for his resignation.
Mr Donnelly, who stands in Wicklow, said that although "things have changed in terms of administration - culturally, nothing has changed in Ireland".
Suggesting that parliament was asleep at the wheel during the banking crisis, Mr Donnelly explained that he withdrew from the banking inquiry because the Taoiseach had "over-ridden due process" and added two extra members of Government to the committee.
Fine Gael TD for Dublin Bay South, Eoghan Murphy, dismissed this claim as "nonsense" however and insisted that, although he feels the Dáil still "needs more reform", the Taoiseach "did not control the [inquiry] committee".
He said that, although the committee made the finding that a "direct threat" was made to Michael Noonan, the Finance Minister himself did not believe it was, in fact, a threat.
Mr Murphy also dismissed the suggestion that Mr Noonan's action may be seen as cause for resignation in other countries.
'You don't have to know much about economics to know that chapter one and chapter two contradict' Prof Bill Black #BankingInquiry

— Today Sean O'Rourke (@TodaySOR) January 28, 2016
Also in the discussion, Professor Bill Black from the University of Missouri described the inquiry report as "worse than useless" adding that it "buys into this whole fable that it was just bad luck".
Mr Black added: "You simply have to know 'logic', you don't have to know anything about economics, to know that Chapter One and Chapter Two [of the report] contradict each other."
Listen to the panel discussion on Today with Keelin Shanley in its entirety here:
Few surprises but 'some value' in banking report
The banking inquiry report had "very few significant surprises" but it does have some "value and worth" to the Irish public, according to journalist and broadcaster Richard Curran.
Speaking on RTÉ's Morning Ireland, Mr Curran gave his opinion on the finding that, had bondholders been made carry some of the expense of the financial crisis, the Irish bailout might have cost the economy up to €9bn less.
Mr Curran stressed that it is inaccurate to lay any blame entirely at the door of the then president of the European Central Bank, Jean-Claude Trichet.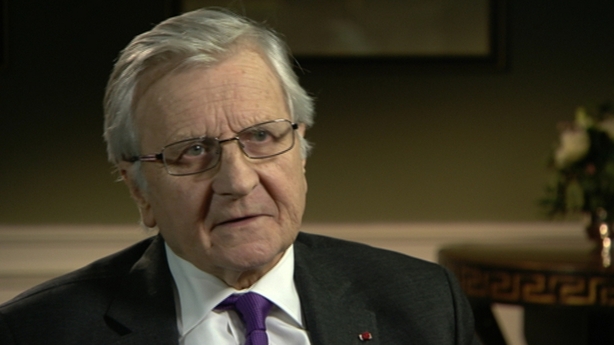 He explained: "The figure of €9bn is a humongous amount that we could have done a lot with in terms of public services and public expenditure etc - we could have done great things with it.
"But we also must remember it in the context that our national debt, instead of being €200bn, it would have been €191bn, so I don't think we should go overboard in summarising what has been a calamitous event in Irish economic history, that it is all Jean-Claude Trichet's fault."