Lowry says he will act in best interests of the people
Monday 25 January 2016 23.58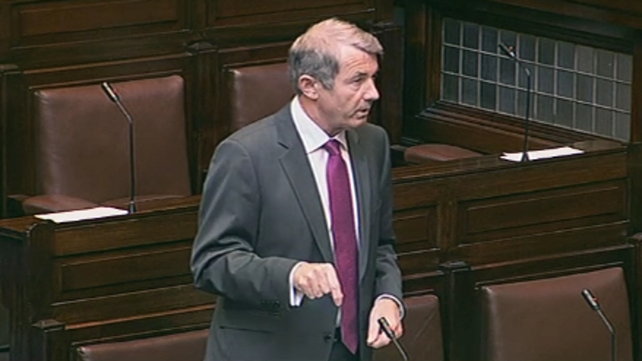 Independent TD Michael Lowry has said he will sit down after the next general election, see how the numbers have fallen and assess who is in a position to form the next government.
He will then make a decision on who to support.
Mr Lowry said it was neither the media nor political pundits who would determine the outcome of the next election, adding the people would decide.
He said the current Government, especially the Labour Party, had reneged on promises and support for the coalition had evaporated.
The Tipperary TD said independent candidates were being spoken to because their support would be needed in the propping up of any future coalition.
He said if he has a role to play in the formation of the next government, he will play that role in the best interest of the people.
Earlier, Tánaiste Joan Burton said she would be very concerned if the next government would be beholden to a series of independents with different personal and local agendas.
Ms Burton said she wanted to be very clear that she and Fine Gael leader Enda Kenny want a government of Fine Gael and Labour that has a mandate to continue the recovery.
Handing it to independents would put the recovery at risk, she said.
Yesterday, Mr Kenny refused to rule out Mr Lowry as possible independent support for any future Fine Gael government.
However, speaking on RTÉ's This Week, Mr Kenny said his party does not envisage doing business with any independent.
Mr Kenny said there were no discussions, no connections and no contact between Fine Gael and Independents ahead of the general election.
Recent reports had indicated that Mr Lowry could be brought back into the fold.
This morning, Minister for Agriculture Simon Coveney said as far as he was concerned there was far too much talk about Fine Gael having to rely on the support of independents.
These comments were echoed by Minister Richard Bruton, who said the Government is seeking a majority for Fine Gael and Labour and are not anticipating any other outcome.