AAA-PBP launch 'common principles'
Monday 25 January 2016 19.03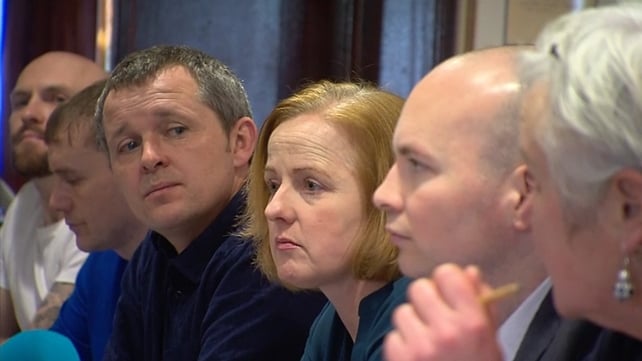 The Anti-Austerity Alliance and People Before Profit have launched a set of "common principles", essentially a joint manifesto, for the upcoming general election.
The parties,who are running 31 candidates between them, are seeking a left leaning government. However, it appears they differ on their views regarding transferring votes to Sinn Féin.
While People Before Profit is not adverse to transfers to Sinn Féin, the Anti-Austerity Alliance says it is not requesting the same of voters.
However, the two parties say if the numbers are in their favour in terms of keeping the established parties out of government, they would speak to Sinn Féin if necessary.
The AAA/PBP said they wish to form a left leaning government that will stand against austerity.
The two said they are seeking a "real recovery based on mobilising people power as seen in the movement against water charges".
Among the "common principles" they outlined are the abolition of austerity charges and cuts, as well as investment in housing, jobs, education and health.
AAA-PBP are running 31 candidates between them in the upcoming election.