Party apparatchiks will argue that every one of the 158 seats in the 40 constituencies is equally important. But some of the battles are of particular interest because of the personalities involved.
Others are "weathervane" constituencies, which are good indicators of how the political winds are blowing nationally in Election 2016.
Conor McMorrow of RTÉ's Political Staff looks at some of the key constituencies for each political party.
---
Fine Gael
Dublin Central: If press launches and media appearances over the last 12 months could be index-linked to votes, then (to borrow from Michael Noonan), Paschal Donohoe might get "millins and billins" of them.
As many Cabinet ministers enjoyed a bit of down-time last summer, Minister Donohoe was labelled the "Minister for August" – as he appeared in the media on a daily basis.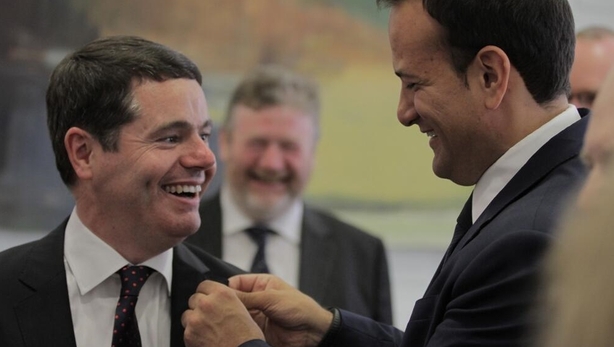 His profile could not be higher but changes to the electoral regime mean he is in a battle to keep his seat.
The outgoing Minister for Transport's Dublin Central constituency is losing territory to Dublin West and Dublin North-West. This includes more affluent areas such as parts of the Navan Road area (which is prime Fine Gael territory) – so Mr Donohoe is automatically losing some of his core vote.
Bertie Ahern's old constituency is also being reduced from a four-seater to three seats.
The four outgoing TDs – Mary Lou McDonald (SF), Joe Costello (Lab), Maureen O'Sullivan (Ind) and Paschal Donohoe (FG) – are all contesting again so this battle could be fascinating.
Meath (East and West): Fine Gael has two outgoing TDs in each of the two Meath constituencies – Regina Doherty and Helen McEntee in Meath East, and Damien English and Ray Butler in Meath West.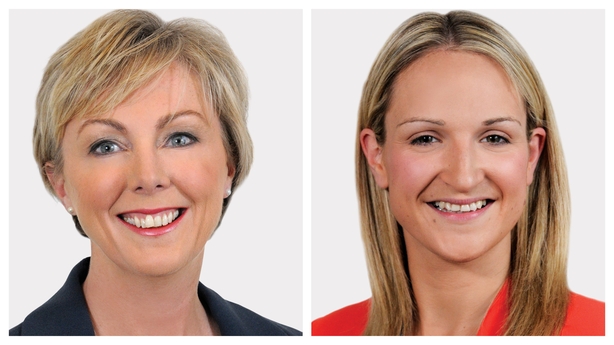 There is certainly more than one Fine Gael quota in both constituencies but is there enough for two Fine Gael seats in each?
Either Mr Butler or Mr English will be in a battle with Fianna Fáil councillor Shane Cassells for the last seat in Meath West.
It is likely that one of the Fine Gael TDs will be in a battle with Sinn Féin's Darren O'Rourke for the last seat in Meath East.
On a good day for Fine Gael, its four sitting TDs will be returned in Meath.
Dublin North-West: Fine Gael won 76 seats nationally in 2011 but the party's two candidates, Gerry Breen and Dr Bill Tormey, failed to win a seat in this three-seater.
Labour won a massive 43% share of the vote here and this elected Róisín Shortall and John Lyons. Sinn Féin's Dessie Ellis took the other seat.
It is expected that Mr Ellis and Ms Shortall, a proven vote-getter and now in the Social Democrats, will take the first two seats here.
Fine Gael's Noel Rock will be in a battle with Sinn Féin's Cathleen Carney Boud to take that seat.
There has been no Fine Gael TD here since the 1997 general election. Can Noel Rock buck that trend?
---
Labour
Dublin Rathdown: Most elections throw up "Portillo moments" and this constituency could provide one here.
In 1997, the announcement that UK cabinet minister Michael Portillo had lost his Westminster seat was an indication of how bad the election was for the Tories.
Minister for Communications Alex White looks to be in a precarious position as the old Dublin South constituency has been pared down by the Constituency Commission.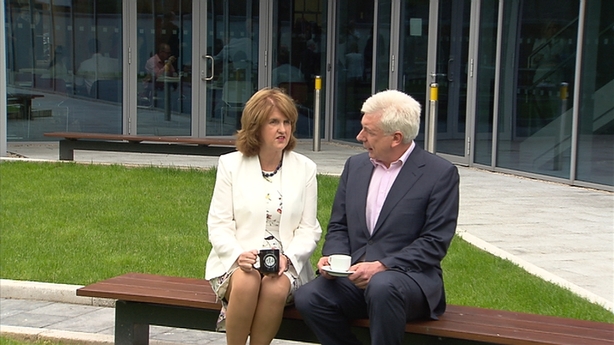 Nearly 40,000 people living in Ballyboden, Firhouse and Rathfarnham have been moved to Dublin South-West and over 13,000 people in Leopardstown, Foxrock and Cabinteely have been moved to Dún Laoghaire.
The question here is how much will this realignment and the decline in support for the Labour Party affect Minister White.
Dublin West: Barring a decent rally during the campaign, the forecast is not good for the Labour Party as it has been hovering between 6-10% in opinion polls for the last few years.
The party's historical average is 10% but if it were to go much lower than this, there will be widespread seat losses and big names will fall.
It is rare that a party leader loses their seat but it is possible on a very bad day for Labour that Tánaiste Joan Burton could lose out.
That said, she topped the poll the last time. She almost brought a second candidate with her, so things would have to be very bad for Labour for its leader to lose her seat.
Tipperary: Like Labour leader Joan Burton in Dublin West, in Tipperary, it is the fate of the party's deputy leader and Minister for the Environment Alan Kelly that is at stake.
He is expected to be in a dogfight for one of the last two seats in the new five-seat Tipperary constituency.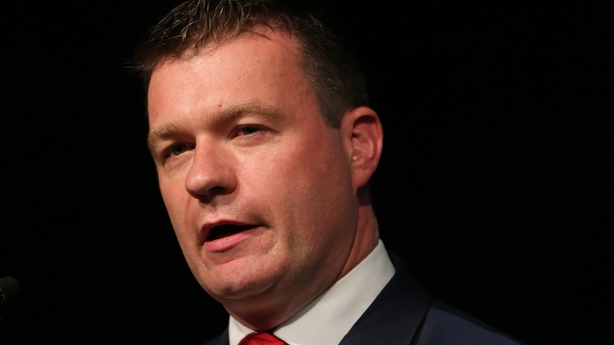 Limerick City: Minister for Education Jan O'Sullivan could be in a battle here to hold on in this four-seater.
As it stands, it looks like Minister for Finance Michael Noonan and renowned Fianna Fáil vote-getter Willie O'Dea will retain their seats, while Sinn Féin's Maurice Quinlivan looks well poised.
Incumbent TDs – Labour's Jan O'Sullivan and Fine Gael's Kieran O'Donnell – could be in a battle for the last seat here.
---
Fianna Fáil
Kerry: The two three-seat constituencies of Kerry North and Kerry South are now one five-seater.
When neither of the Kerry constituencies returned a Fianna Fáil candidate in 2011, it was the first time Kerry had not elected a Fianna Fáiler since the party first contested Dáil elections in 1927.
If the recovery is on, the "Soldiers of Destiny" should take a seat here. John Brassil looks the most likely Fianna Fáiler to take a seat at this juncture.
The 11 Dublin constituencies: Fianna Fáil's support in the capital collapsed from 39% and 19 seats in 2007 to 12% and just one seat (the late Brian Lenihan) in 2011.
Regaining seats in the capital is essential if Fianna Fáil is to recover but the party is still on less than 15% in Dublin in opinion polls so that recovery will not be easy.
Watch out for Darragh O'Brien (Dublin Fingal), Jack Chambers (Dublin West), John Lahart (Dublin South West), John Curran (Dublin Mid West), Mary White (Dublin Rathdown), Seán Haughey (Dublin Bay North) and Mary Hanafin (Dún Laoghaire).
Cork South Central: This is billed "The Group of Death" as there are five high-profile incumbents contesting four seats – Simon Coveney and Jerry Buttimer (FG), Ciarán Lynch (Lab) and Mícheál Martin and Michael McGrath (FF). Can the Fianna Fáil leader and the party's finance spokesperson both hold on?
Donegal: Former Fianna Fáil MEP, TD and junior minister Pat 'The Cope' Gallagher returns to the fray in this election.
The renowned vote-getter, who lost his European seat in 2014, will join sitting TD Charlie McConalogue on the Fianna Fáil ticket in Donegal. It looks like an enormous challenge for both to get elected so watch that space.
---
Sinn Féin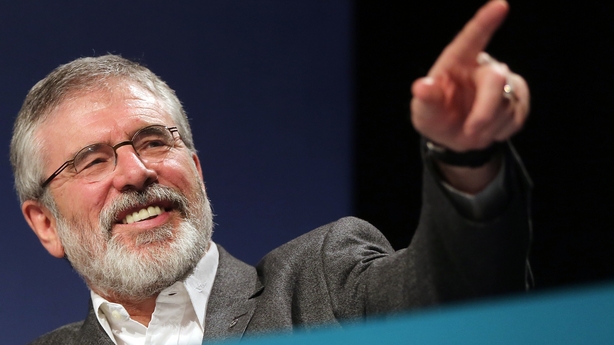 The North-East: The party has high hopes of winning two seats in Louth with party leader Gerry Adams and Drogheda-based councillor Imelda Munster on the ticket in this five-seater.
If the wind is behind Sinn Féin, it has a chance of taking two seats in neighbouring Cavan/Monaghan.
Caoimhghín O Caoláin will retain his seat in Monaghan. Cavan-based Senator Kathryn Reilly is expected to battle it out with Fine Gael TD Joe O'Reilly for the last seat in that four-seater.
Donegal: Word locally is that private polling in the new five-seat Donegal constituencies shows Pearse Doherty winning a massive vote that should see him top the poll (with a surplus).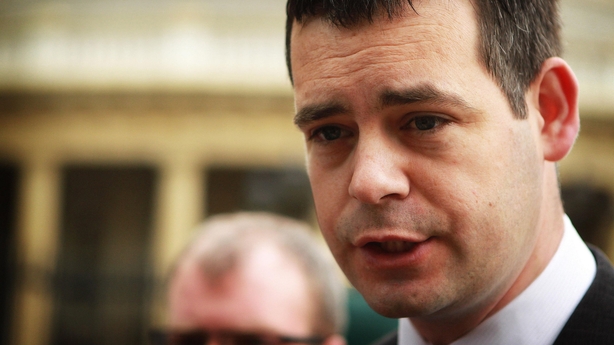 Buncrana-based TD Pádraig Mac Lochlainn will also poll well and his seat is safe.
It will be interesting to see how well the party's third candidate – Finn Valley-based councillor Gary Doherty – performs.
Masters at vote management in Northern Ireland, can Sinn Féin do the same in Donegal and split its share of the vote three ways, to give a third candidate a shot at taking the last seat?
Wexford: Party insiders say that if Sinn Féin can win a seat in the five-seat Wexford constituency, this will signal a successful election.
Johnny Mythen is the candidate here. He was one of five councillors elected to the 34-member Wexford County Council in the 2014 local elections.
Tipperary: Following a decent local election performance in 2014 where Sinn Féin now holds five of the 40 seats on Tipperary County Council, party insiders see a gain here as a possibility. Can Nenagh postman Seamus Morris garner enough votes across the county?
Expect Michael Lowry (Ind), Tom Hayes (FG) and Michael Smith Jnr (FF) to take the first three seats, with Alan Kelly (Lab), Seamus Healy (Ind), Mattie McGrath (Ind) and Seamus Morris (SF) battling it out for the last two seats in this five-seater.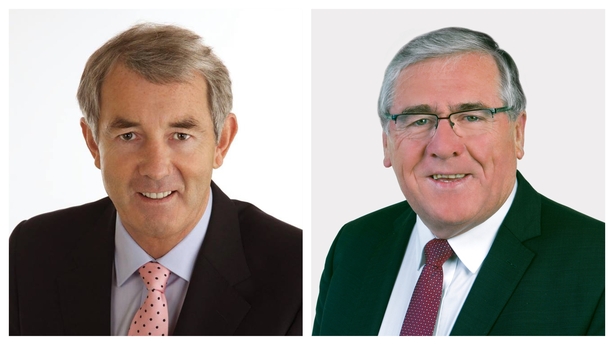 ---
Independents
Opinion polls over the past few years all point to the Irish electorate wanting to vote for "the 25-30%" group of Independents and Others.
These high poll ratings have fallen off a little in recent months but it is expected that a lot of Independents will win seats in the 32nd Dáil.
Do not be surprised if Shane Ross (Dublin Rathdown) and Clare Daly (Dublin Fingal) top their respective polls. Also expect sitting Independents such as Finian McGrath (Dublin Bay North), Maureen O'Sullivan (Dublin Central), John Halligan (Waterford), Michael Fitzmaurice (Roscommon-Galway), Noel Grealish (Galway West), Mick Wallace (Wexford) and Michael Healy-Rae (Kerry) to be returned.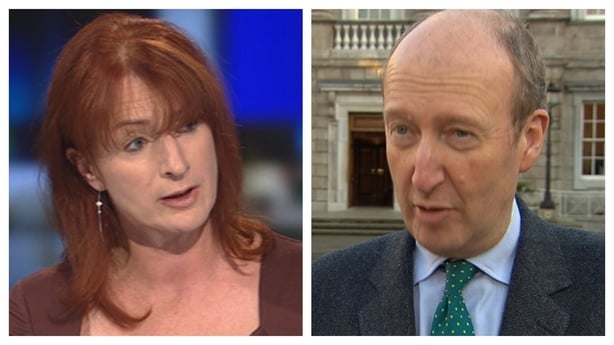 Watch out too for candidates such as Michael Kilcoyne (Mayo), Sean Canney (Galway East), Ann Norton (Clare), Kevin "Boxer" Moran (Longford-Westmeath), Emmet O'Brien (Limerick), Alan Coleman (Cork South West), and Michael Collins (Cork South West).
The current Mayor of Cork County Council John Paul O'Shea also has a chance in Cork North West but Diarmuid O'Flynn of the "Ballyhea Says No" campaign, who won over 30,000 votes in the 2014 European elections, will also be looking for anti-government votes.
Following rarely seen disquiet in the Sinn Féin party ranks in Cork East, sitting TD Sandra McLellan has decided not to contest.
Kieran McCarthy, who was expelled from Sinn Féin, is running as an Independent so it will be interesting to see how many votes he brings with him.
---
Anti-Austerity Alliance-People Before Profit
Last October witnessed the merger of the two similar left wing groups, the Anti-Austerity Alliance and People Before Profit.
It is now an official entity on the register of political parties.
Big names such as Richard Boyd Barrett and Paul Murphy will hold their seats.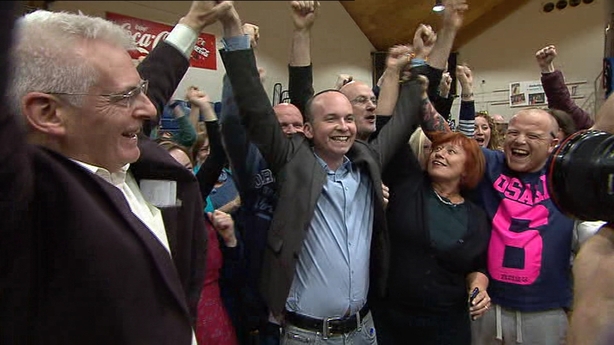 In Dublin West, Joe Higgins is retiring, giving 2014 by-election winner Ruth Coppinger a clearer run. Bríd Smith has a great chance in Dublin South Central.
AAA-PBP figures will also be keeping a close eye on the Cork North Central count where Mick Barry is in with a chance, and Dublin Mid-West where Gino Kenny will mount a significant challenge.
---
Renua Ireland
Party leader Lucinda Creighton looks well poised to keep her seat in Dublin Bay South.
But two key battles for the new party will be in Dublin Bay North, where Terence Flanagan will battle to keep his seat in a crowded constituency, and Wicklow, where Billy Timmins will be fighting to save his seat.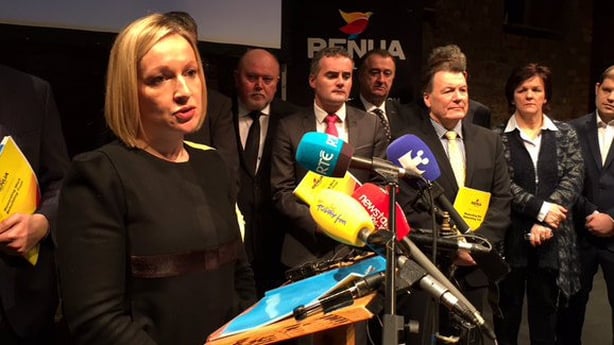 In terms of new TDs, Renua's best hopes appear to be in Carlow-Kilkenny, where Patrick McKee hopes to build on his 2015 by-election performance, and in Offaly, where Cllr John Leahy is contesting that three-seater.
The party also has hopes for Finbar Filan, brother of former Westlife star Shane, in Sligo-Leitrim.
---
Social Democrats
The Social Democrats' leadership of Róisín Shortall (Dublin North West), Catherine Murphy (Kildare North) and Stephen Donnelly (Wicklow) look certain to be elected. The big question for the party is where else can it make an impact?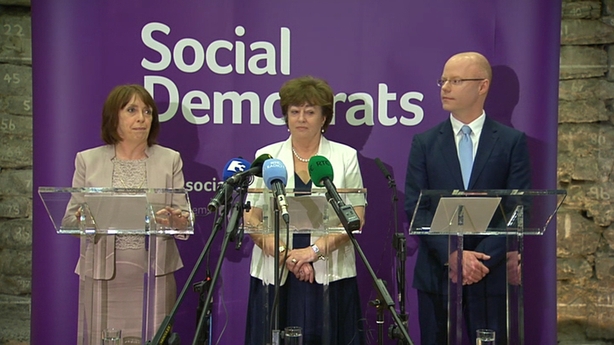 ---
Green Party
Following a strong performance in Dublin in the 2014 European Parliament elections, where he polled over 12.5% of the first preference vote, Green Party leader Eamon Ryan is in with a realistic chance of taking the last seat in Dublin Bay South.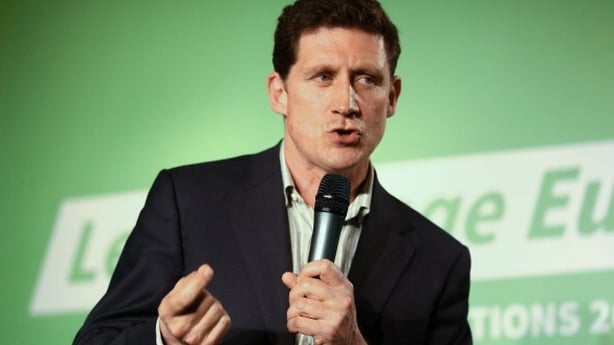 ---
By Conor McMorrow, RTÉ's Political Staff