The latest opinion poll has shown a significant increase in support for Fine Gael at the expense of Independents and smaller parties compared to the last comparable poll in July.
The biggest Government Party gets a five point bounce to 29% in the Sunday Independent/MillwardBrown poll.
Fine Gael's coaltion partner, Labour, remains unchanged at just 7%.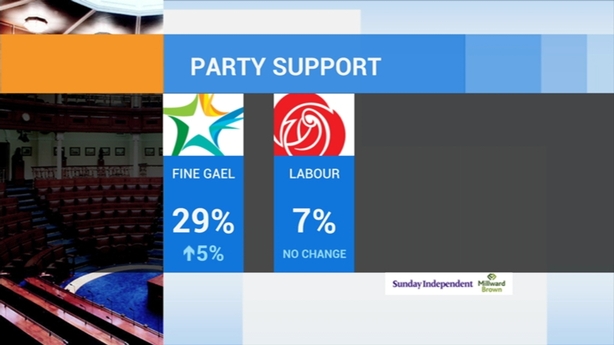 Fianna Fáil are up one point to 24%, making it the second largest party according to this poll of just under 1,000 voters.
Sinn Féin are unchanged on 21%, but there is a drop in support for Independents and smaller parties.
That group fell by five points to 20%. Within that, support for the Greens and Renua was measured at 1% for each party.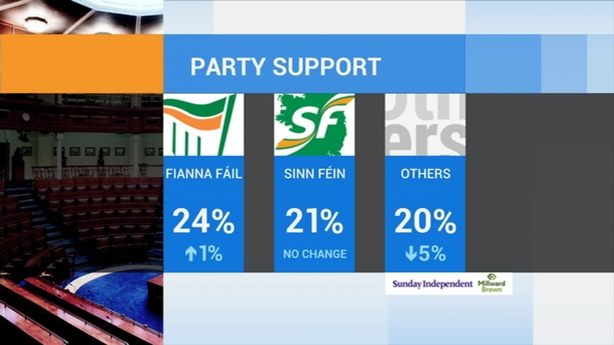 The poll also suggests that satisfaction with the Government is at its highest point for three years, rising seven points to 32%.
The poll was carried out over ten days up to last Friday.