On Wednesday afternoon, after school, 12-year-old Katy* received upsetting news.
"I regret to inform you" a letter opened by her mother read, "that Katy has not received an offer of a place in a post-primary school for the forthcoming academic year."
The letter was from Limerick Education Centre, which administers the city's CAO-style common enrolment scheme on behalf of local secondary schools.
Another 25 children across the city received the same message.
On Thursday morning, 11 more letters arrived at Katy's home, all letters of rejection, each from a different school.
The Limerick system obliges families to apply to at least 11 schools, and legislation requires that each school applied to issue its own letter of rejection if the child has been turned away.
It may be a legal requirement, but to families like Katy's it feels unusually cruel.
Katy was with her mother as she opened the letter, excited and a little bit anxious to know which school she would be going to.
"I had to read the letter twice before I could say anything," her mother said.
At work that day she had heard on the radio that 26 children in the city would not be offered any school place. Never for a moment did she think that her child would be among them.
"Katy was very upset. She cried an awful lot. Her brother too, he was so upset. We were all upset. We couldn't believe it," she said.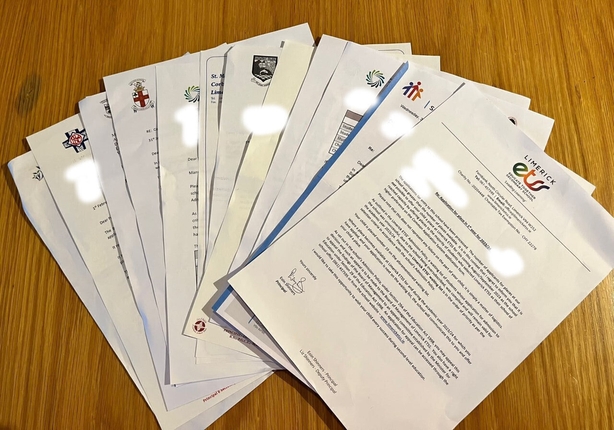 On Friday, Katy told RTÉ News that she felt "sad", but then she became too upset to talk any further. Both Katy and her mother cried again as they spoke to RTÉ News. She is the only child in her class who did not receive any offer.
Katy's parents came to Limerick from eastern Europe 18 years ago. Her mother works as a healthcare professional in the city's Bons Secours Hospital.
Their first choice of school for their oldest child was Limerick's newest, the Educate Together Secondary School.
The school is currently in temporary accommodation, but next September it will move to its permanent home, currently under construction, 2km from where Katy lives.
It is also next door to where the Bons Secours is building its new facility. That's where Katy's mother will work in coming years when her employer moves in.
There are 160 children who have been offered places at Limerick ETSS for next year. By any reckoning it's a substantial intake.
But demand for the new school is much greater. Two years ago it received 248 applications for 140 places.
"The number of applicants for places at our school was greater than the number of places available," the letter from ETSS to Katy's mother reads.
"The school has reached capacity by offering places to the majority of students who selected Limerick ETSS as their school of higher preference."
This year, Limerick city does not have enough first year places to meet demand, but the city is not alone. Across the country other areas are reporting pressures and the Department of Education has warned of "significant challenges".
A further 100 places have been created in Limerick this year, but still it has not been enough.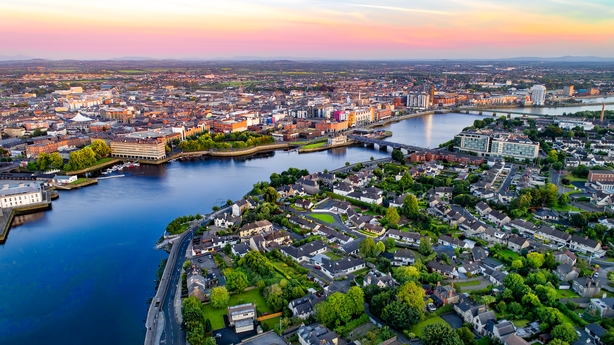 Limerick's common application process obliges all families to list a minimum of 11 schools, out of 17. In reality, it is 11 out of 13, because eight of the schools are single-sex, four for girls only and four for boys.
"We are a very hard-working family and Katy is an excellent student," her mother told RTÉ News.
"I am most disappointed by the fact that now we are just left alone. We have received no advice or information. Our primary school does not know what we should do.
"The only advice is what I have done already, to go to the school, and to contact politicians."
The letter sent to the 26 families does also direct them to Limerick's Tusla Education Welfare Officer, but Katy's mother said they were advised to contact the schools first, because admission is a matter for them in the first instance.
RTÉ News contacted the principal of Limerick Educate Together Secondary School and the chair of the city's Principals and Deputy Principals Association, but it has not received any response.
The Department of Education has said that places will be found for all children. But Katy and her family now face an anxious wait. Twenty-five other families are in the same situation, rejected by every school in the city.
Elsewhere too, of course, other families are scrambling to find schools that will accept their child.
A mother in Newbridge has told RTÉ News: "Despite applying to both State and private schools inside and around our catchment area, we have been unable to secure a place for our child."
This parent said their neighbours are in the same position.
"It is causing her a lot of anxiety", she said. "She comes home every day and says 'Mam have we any letters?'. Everyone else in her class has now secured a place."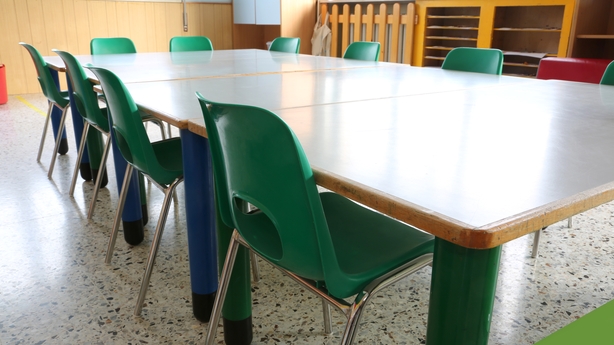 Katy is number 19 on the Limerick ETSS waiting list. The families who did secure a school place have until 8 February to accept. But how likely is it that 19 families offered a place at Limerick ETSS will turn it down? In Limerick, unlike elsewhere, no child in the city has several offers from different schools to choose from.
Perhaps other schools on Katy's list of 11 will come through?
These are the questions Katy's family are pondering.
But what is the impact of all this on a 12-year-old?
Peter Jennings is principal of Our Lady of Lourdes primary school in Limerick. This is not the school that Katy attends. He believes that a school rejection at this age can be "devastating".
"It impacts on their self-esteem. They think 'it's a rejection that no one else got, so there must be something wrong with me'. Otherwise it is inexplicable to them, because they cannot contextualize," he said.
The Department of Education has said that it will work to ensure that every child who needs a school place for this coming September will get one.
But for the 12-year-olds in Limerick and elsewhere who are grappling now with rejection, September is a long way away.
*Not her real name