Wherever you look - horror stories abound.
Hostels. Hotels. Sleeping in cars. Accommodation cancelled at the 11th hour. Mad money. Long commutes. Lost college places.
While the student accommodation scramble is always pertinent at this time of year, many student leaders and university heads are already reporting the 2022 version to be far worse than anything they've encountered before.
On-campus beds are fully booked out at some institutions, while private rented accommodation has evaporated in many areas since the onset of the pandemic. 3,000 Ukrainian refugees are currently in the process of leaving student apartments to free them for the new academic year – adding further pressure on the demand for beds.
A social media image this week of lengthy queues of people waiting to view a rental property in the environs of DCU underlined the starkness of the situation.
And with college places for first years now not offered until September, the picture may get worse before it gets better.
All this means the student accommodation shortage could move towards the top of the Dáil agenda as politicians return from their summer break. The battle lines are already drawn with the Government insisting it's on top of the issue as the Opposition claims the crisis was both predictable and avoidable.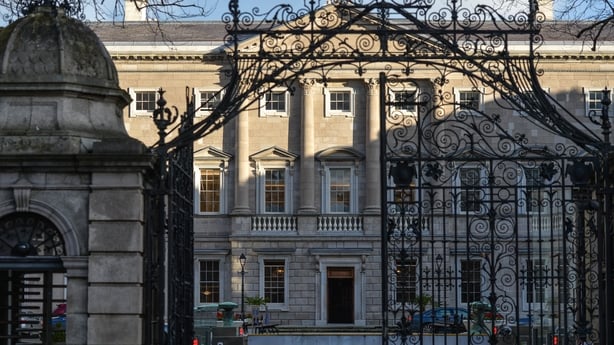 Just how bad is it?
Clara Battell is heading into her second year of studying Law and Criminology at Maynooth University. The Sligo student and her four friends thought they'd beat the crowd when they started looking for accommodation shortly after Christmas. However, eight months on, they're still looking.
"We were like 'get in there early' - but clearly it wasn't early enough! At this point, we have rang and e-mailed hundreds of landlords and we've gotten no response. Whether that's because we're students or not, I'm not sure. I'd even take a 'no' at this stage, I'd even get excited to see a rejection," Clara told RTÉ.
Clara and her friends have had just two viewings in their eight months of searching.
"The last viewing we had was in Lucan and the landlord was looking for €9,000 up front from us. Two months rent in advance and a deposit. We were willing to give it - even though we were appalled. In the end, even that wasn't good enough."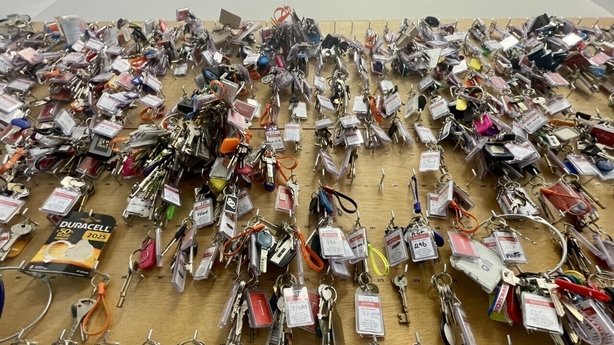 Like many students across the country, Clara is now contemplating a long commute to college as she can't find a bed. While the commute for those using public transport is perhaps more affordable than before due to reduced prices, it also means students miss out on the full college experience, such as getting involved with clubs and societies.
"I'm from Sligo, it's a three hour train journey and the only option at this stage appears to be commuting. It's surely not feasible, six hours every day - and you're not getting the best out of your education if you are travelling so much. We are all a bit stuck really."
The President of the Students Union at Technological University of the Shannon (TUS) Athlone, Niall Naughton, is among the student leaders predicting some students will resort to sleeping in their cars come September, after already noting instances of it last year.
Adding to the crisis, accommodation that had been ring-fenced for student use is being given over to other tenants who can pay higher rents.
"In recent weeks, we've had accommodation providers cancel agreements with students. These are students who stayed in these complexes before and had already paid deposits of eight, nine hundred euro for the upcoming year," explained Mr Naughton.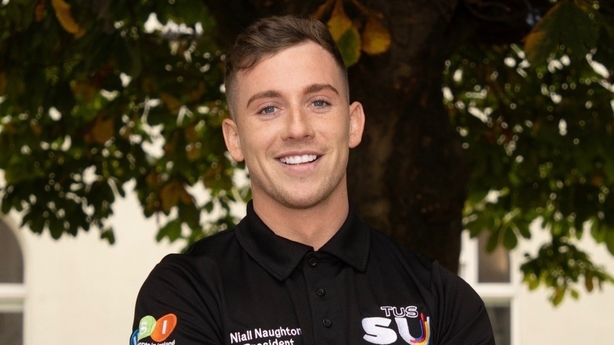 "Those providers are now telling students 'we're not taking you on for the forthcoming academic year, you'll have to find somewhere else'. It's leaving those students in a position where they're having to beg for their money back and it's taking a number of weeks. The Students Union is having to intervene in a number of cases to try and get the money back. And the students are having to look for accommodation elsewhere very late in the day."
Eleventh-hour changes aren't just confined to Athlone, with students at Munster Technological University Tralee receiving an email advising that a long-established student village in the town was no longer available to them.
A leading private operator in Galway has informed those who booked single rooms that they face losing their place – a month out from the academic year – if they don't switch to twin rooms.
"Students are saying a minimum of €700 a month, excluding bills, is required to get a single room in Galway - if you can find one. So, this is not acceptable. These students came in with the opinion that they'd be getting a single room for a single occupancy. For this to change so close to the start of the year is far from ideal," explained NUI Galway Students Union President Sai Gujulla.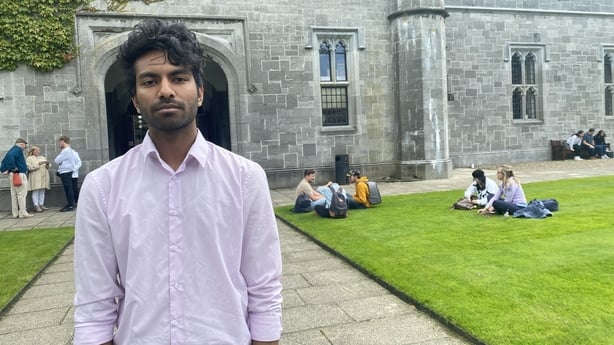 Mr Gujulla admits that he was forced to stay in a hostel for a period last year as he struggled to find accommodation. But even hotel and hostel beds are proving harder to find this year.
"We've reached out to the hotels within reach of the college. They're not guaranteeing me at a deal like they did last year. They can't even guarantee beds," outlined Patrick Curtin, South East Technological University (SETU) Waterford Student Union President.
Mr Curtin said he resorted to hotels last year to help find beds for students, brokering special agreements with several operators in the city. However, the same hotels are now enjoying the trappings of a booming tourist trade and are no longer fully available to stuck students.
This year sees Waterford as a 'university city' for the first time after the establishment of SETU in May - increasing the demand on beds.
"Our on-campus accommodation that the college owns directly is fully booked up. There are 426 beds on campus. And on top of that, we have 400 students on the waiting list. A lot of the dig-style accommodation is gone off the market. You would have got a room in Waterford before for 300 quid. That's now €450 a month now excluding bills," Mr Curtin said.
"We've had 1,300 queries this year alone and it's only August. This is unprecedented in Sligo."
Across the country, accommodation prices are rising, with students in Dublin facing costs of up to €1,500 a month for a room and those in Cork €1,000. The average cost of the cheapest room in on-campus accommodation is around €5,400 for the academic year.
Financial pressures are weighing heavily on students - a survey by the UCD Students Union last year found that 49% of respondents felt the accommodation crisis was having a negative impact on their college experience.
UCD SU President Molly Greenough believes students are at "breaking point", with international students also struggling to find a secure place to live.
It's all adding to a sense of panic, with incoming first years still to receive their Leaving Cert results in early September. The Irish Second Level Students Union (ISSU) said anxiety levels are high among those off to college for the first time.
"There are some students that have booked accommodation but aren't sure if they have a place to that college, which adds pressure and anxiety. If they have the place booked and a deposit paid and don't get that college place, they may not get their money back and are then frantically looking for somewhere else for the place they are accepted to with little time left," ISSU President Caitlin Faye Maniti said.
Daire Martin, the SU President at ATU Sligo, said: "We've had 1,300 queries this year alone and it's only August. This is unprecedented in Sligo. We normally get 200-300 queries. It's a massive spike. Students and parents are worried."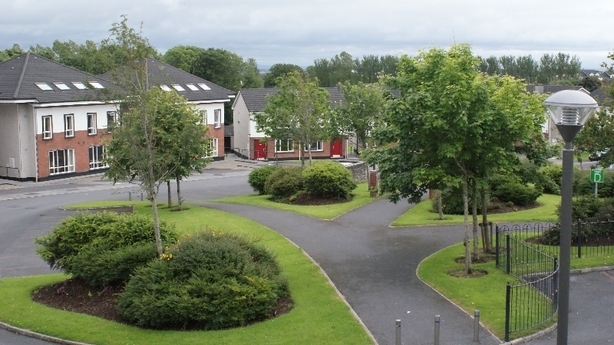 Given all that's going on, some students may decide to defer their college place. Others will ultimately decide that they simply can't afford college life as it currently stands.
What are colleges saying?
Universities and colleges are taking unprecedented steps as they deal with a crisis that many institutions say they've never seen before.
President and Provost of Trinity College Linda Doyle believes the crisis now represents a national emergency and warrants a swift response from Government akin to its management of the Covid-19 pandemic.
Trinity College has also gone as far as to admit that some of its students will have to forego their college place this autumn owing to the accommodation crisis.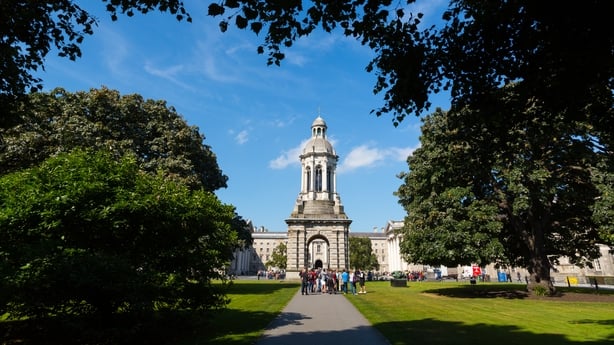 "The shortage of affordable accommodation is freezing some people out of higher education and eroding university life for others. Some students have no option but to live in their family home and endure long commutes to college, which negatively impacts their student experience and makes it harder to develop and nurture social networks. These have always been an essential part of third-level life", said a Trinity spokesperson.
"Given the unprecedented demand for student accommodation this year and the uncertainty for prospective students with the late release of Leaving Cert results…some will likely have to forego their places altogether," they added.
Several institutions are also reporting difficulties in attracting academic staff due to the housing crisis. This has tangible consequences for colleges, with University of Limerick among those to admit the crisis has already impacted on the delivery of some of their programmes.
"We have to find ways across the university system to navigate the next two or three years."
Ultimately, an inability to fill posts or attract the best in academia could damage Ireland's international standing, with Irish institutions unlikely to rise up the QS World University Rankings. Most slipped down the 2023 league table.
Management at several institutions are running campaigns to urge homeowners to lend a bed, reminding them that landlords can earn up to €14,000 tax-free by renting a room to a student.
Trinity College recently emailed alumni urging them to rent a room to the Trinity class of 2023, while UCD alumni have received emails and phone calls requesting the same. Some institutions are even asking staff members to help.
Ultimately, colleges say an emergency sticking plaster solution is needed until more on-campus accommodation is built. NUI Galway has advised students that a commute from towns as far out as Oughterard, An Spidéal and Tuam may be necessary.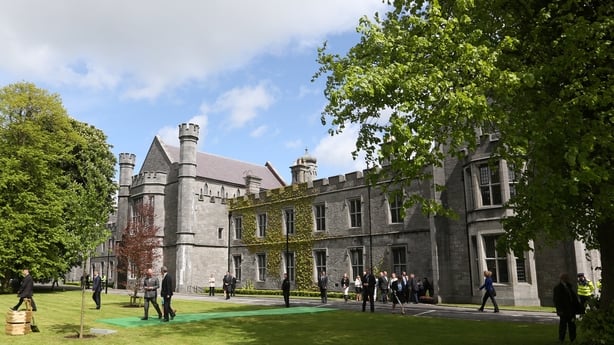 "We have to find ways across the university system to navigate the next two or three years. We have seen application rates jump again, and there are six or seven applications per campus bed and there is no easy magic solution", Declan Rafferty, Chief Operations Officer DCU, said recently on RTÉ.
Mr Rafferty believes further incentives should be offered to encourage homeowners to open their doors to students with limited supply and increased costs creating "a perfect storm" this year. Ultimately, he believes colleges may have to face the reality that students will defer as they might not commute due to higher fuel costs.
However, the scramble for rooms comes with dozens of separate student accommodation projects, which could deliver thousands of beds, stuck in a holding pattern. Several institutions have planning permission for on-campus accommodation. But the rising cost of construction means they'd either have to charge students unaffordable rents to break even or take on a heavy debt themselves. Ultimately, college bosses say State intervention is urgently needed.
"The crisis is becoming severe. It's worse this year than any other year."
"Technological University Dublin is eager to proceed with plans to build student accommodation on our campus in Grangegorman," a spokesperson said, "but the rising cost of construction would make these units prohibitively expensive for students".
"A decision on State subvention for student housing is essential to increase the availability of affordable accommodation for future generations of students."
DCU has had planning permission for 1,243 beds in a new student village since 2019. However, rising construction costs have stalled the project while university president Daire Keogh has intimated a subvention of 50% of the capital cost may be the only realistic proposition to offer the beds at an affordable price to students.
Some believe that the days of students having their own room may need to be consigned to the past - both as a short-term solution and when new projects are built.
"The crisis is becoming severe. It's worse this year than any other year," said University of Limerick Deputy Provost Professor Shane Kilcommins.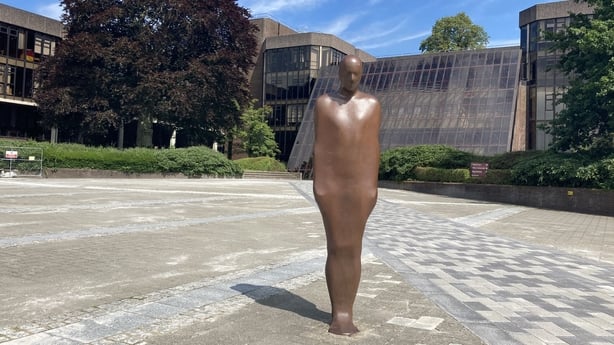 "We put a proposal in place for twin bed arrangements which would have created an extra 463 spaces but this proposal was rejected by the student body. We are hoping to build a new student village but the cost of providing a bed could cost anywhere between €100,000 and €200,000. That could end up a €50 million commitment.
"So really, I believe we need to look at shared space or dormitory style accommodation. This is going to have to be part of a menu of choices that will be available," he said.
UL is one of several institutions to point out how it has continually responded to Government requests for additional CAO places over the past two years, and that the significant growth in student numbers must be matched by the provision of appropriate infrastructure.
Minister for Further and Higher Education Simon Harris is finalising plans with his Government colleagues that will involve the State assisting with the cost of building college-owned accommodation, to provide beds to students at affordable rates. It is believed the plans could create up to 4,500 beds.
"The Government will invest hard-earned taxpayer money in helping colleges bridge that gap so that they can build college-owned affordable accommodation", Mr Harris said.
However, these plans will take two or three years to bring beds on stream at best. For now, the crisis continues and the political heat climbs.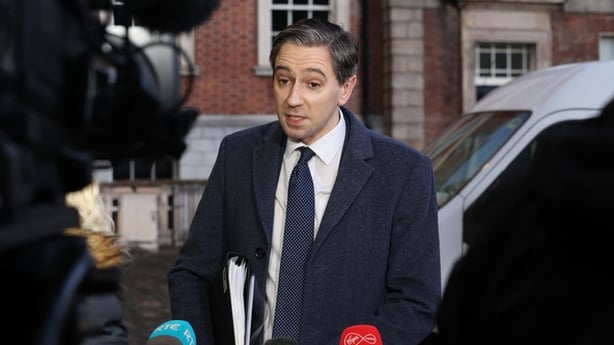 The politics
As local radio station chat shows across the country focused on the student accommodation crisis this week, Simon Harris took to the national airwaves in lengthy interviews with Bryan Dobson and Pat Kenny to appeal to homeowners to consider renting rooms to students.
The minister said when it was last pursued to its full extent in 2018, around 3,000 students were accommodated across Ireland through the rent-a-room scheme and that the Government has since made the scheme more attractive.
However, the problem for Minister Harris is that some in the rental sector are predicting tens of thousands of beds are needed under the scheme to assuage the crisis.
"Over 1,000 additional beds will be available this academic year compared to last year. However, there remain significant challenges. The war in Ukraine has posed additional difficulties," a Department for Higher Education spokesperson said.
The spokesperson added: "It is important to add figures from the Eurostudent survey that show 40% of students of Ireland live with their parents, 18% live in Purpose Built Student Accommodation and 42% in neither. As of December 2021, there were approximately 14,500 Purpose Built Student Bed spaces owned by higher education institutions."
University College Cork, UL and NUIG are among the institutions to provide extra beds to students this year, with Maynooth University also progressing plans.
However, the Government insists there is little it can do when it comes to private accommodation providers. This comes with the Union of Students of Ireland pushing for legislation that ensures purpose-built student accommodation doesn't get its use changed.
Opposition politicians meanwhile are keen to stress that the crisis was entirely predictable. Labour's Higher Education Spokesperson Annie Hoey has described the situation as "a mess", claiming it is rooted in underinvestment in student accommodation since 2014.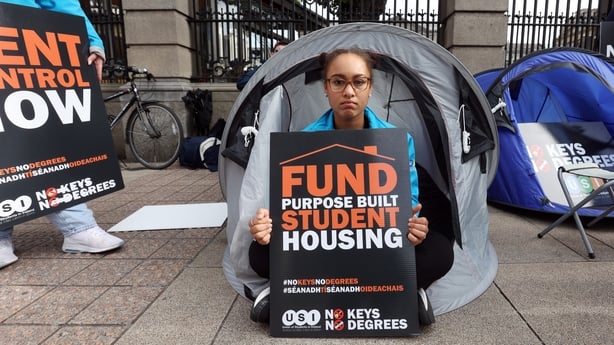 Sinn Féin's Higher Education Spokesperson Rose Conway Walsh said she has been warning Minister Harris for months that the sector was "hurtling headlong into an accommodation crisis". Deputy Walsh has accused the Government of inertia, adding "families are now paying the price. The chickens are coming home to roost".
Sinn Féin is inviting students to share their accommodation experiences in an online survey. The survey has attracted significant coverage in local newspapers across the country this week, something which may make Government backbenchers uneasy.
Last September brought student protests to the gates of Leinster House over the accommodation crisis. Some slept outside the Dail overnight while the Tánaiste was pressed on the issue during Leaders' Questions.
Given the consensus that the problem is far worse again this year, the need for Higher Education Minister Simon Harris to come up with some sort of immediate solution is growing - not just for students, but politically for his Government colleagues.