This year's Leaving Certificate results will be made available to students on Friday 2 September.
The results for those who sat the Leaving Cert Applied exams will also be issued on that date.
Speaking at St Mark's primary school in Tallaght this afternoon, the Minister for Education said that the State Examinations Commission had considerable extra burdens this year.
Norma Foley said these included the provision of a second sitting of the Leaving Certificate, challenges around correctors and commitments to give grade profiling.
We need your consent to load this rte-player contentWe use rte-player to manage extra content that can set cookies on your device and collect data about your activity. Please review their details and accept them to load the content.Manage Preferences
She said "if by magic" the SEC could have issued a date sooner, it would have.
The minister added that it was important to ensure that if students are affected by Covid-19, they would have a second opportunity to sit the exam.
Asked if the date would delay students starting in third level, Minister Foley said that the date is earlier than the class of 2021.
She added that she had "every confidence" that students going to third level would be provided for as they have been in previous years.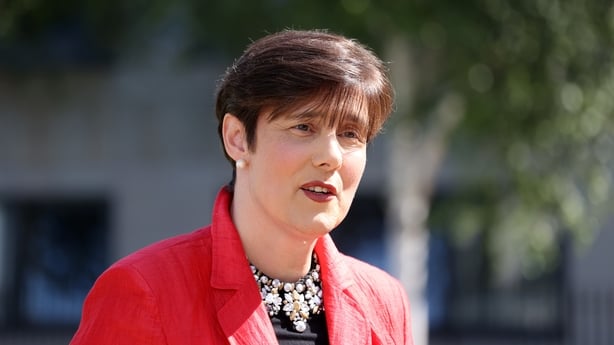 She said that the flexibility that was demanded during the Covid-19 pandemic would be the same this year.
Minister Foley also said that hundreds of students had missed one or more exams this year due to the virus and for other reasons.
However, she said it was too early to give an exact figure as schools were still making applications for second sittings of the exams.
Speaking on RTÉ's News at One, Minister Foley added that she knows the importance of clarity for students and parents on the announcement of a date for this year's Leaving Cert results.
"I was conscious that we are still journeying through Covid and every student should have the maximum opportunity to showcase their talents and if they were impacted by Covid, it has always been my belief that there would be a second opportunity for them," she said.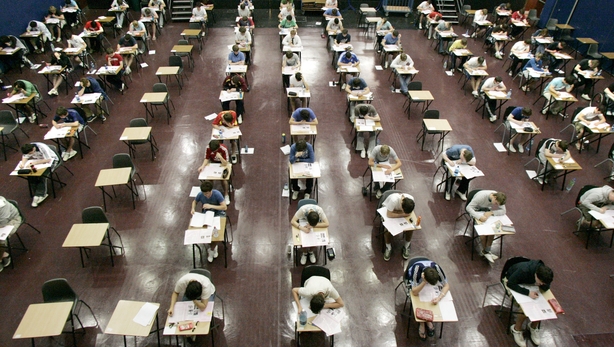 She said that the Leaving Cert is not just an opportunity for higher education, but also many pathways, such as the world of work, adding that she does not think the Leaving Cert should be defined in that narrow respect.
The Social Democrats' education spokesperson said the set date for results is "completely unacceptable".
Gary Gannon said that "delaying the Leaving Cert results until 2 September will cause huge levels of additional stress and worry".
He added that it will also make it "extremely difficult" for students, who need to travel for third level, to find accommodation given the depths of the housing crisis.
"The delay to the results does not just impact on students who need to travel. It also has consequences for two important accessibility schemes - Higher Education Access Route (HEAR) and Disability Access Route to Education (DARE)," Mr Gannon said.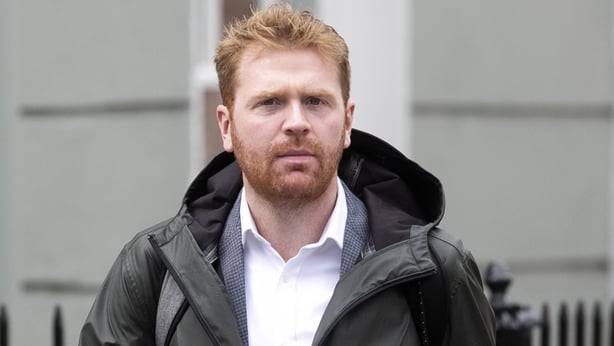 "The SEC has had a long time to prepare for this year's Leaving Cert results. It is unacceptable that it failed to do so - and that students are paying the price of that failure."
Sinn Féin spokesperson on Education, Donnchadh Ó Laoghaire TD, warned that delays to the publication of Leaving Cert results will cause unnecessary frustration for students.
Mr Ó Laoghaire said: "The Government, the State Examinations Board and the Department of Education have had plenty of time to plan and prepare for the publication of these results, to ensure that they are published in a timely and efficient way.
"The reason for this delay must be explained. If this is due to an insufficient number of markers, we must know why adequate preparation was not done as the markers required could have been anticipated well in advance.
"Students will now be under pressure to make preparations for college within very short periods, such as securing appropriate accommodation."
In a statement, the SEC said there were "a number of significant factors which have made providing a date for the issue of the Leaving Certificate results challenging".
A number of measures aimed at mitigating the impact of the pandemic on students were in place for this year's exams and they were also given a guarantee that aggregate results this year will be no lower than last year's.
The SEC said this commitment was a factor in causing a delay to the date of the publication of results as extra time will be needed for additional analysis of marking outcomes and quality assurance.
Around 131,000 students sat exams earlier this month, in a full return to traditional written, following two years of disruption due to the Covid-19 pandemic.
This was an increase of 6% compared to 2019.