Ireland spends a "much lower" proportion of its GDP on third-level education compared to other OECD countries.
Ireland spends just 1.1% of GDP on third-level education, below the OECD average of 1.6%, according to an OECD study published today.
The report says "more spending is needed".
Irish primary school classes are the fifth highest out of 31 countries for whom data was available.
On average there are 25 children in a class, compared to the OECD average of 21.
Ireland's student to staff ratio at third level is equally above the OECD average.
Ireland has 20 students per staff member at this level, compared to the OECD average of 16 - the third highest out of 23 countries surveyed.
The report also found that Ireland has relatively fewer graduates in education, journalism, and engineering, manufacturing and construction.
The Association of Secondary Teachers Ireland said the report shows that secondary level education is performing well despite investment levels being below the OECD average.
General Secretary Kieran Christie said the report is testament to a system that "is working hard and achieving successful outcomes for Ireland's young people".
But he said the percentage of young people who are not in education, training or employment is above the OECD average and urged the Government to fully implement its new DEIS action plan so that all young people have equal access to educational opportunities.
The Teachers' Union of Ireland said the report has highlighted that the teaching profession is becoming more unattractive with low starting salaries compared to other OECD countries.
TUI President Joanne Irwin said it is becoming increasingly difficult to find teachers in certain subject areas like Home Economics, Irish and the Sciences.
Key findings of the 'Education at a Glance' report include:
- A significantly higher proportion of Irish students are choosing certain STEM related courses of study, compared to their OECD counterparts.
18% of those entering college chose the natural sciences, mathematics, statistics, and information and communication technologies. That compares to an OECD average of just 11%.
- Salaries for newly qualified secondary school teachers are below both the EU and OECD averages.
According to the study, while the typical starting salary for a teacher in Ireland is €25,700, the average second level starting salary across OECD countries is between €27,000 and €28,300.
The average starting salary compares better at Primary level, coming in at around the OECD average.
---
Additional Reporting Emma O Kelly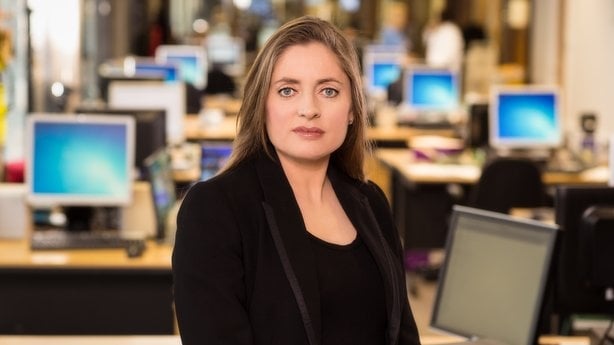 This OECD report may be called Education at a Glance, but this title can mislead. It comprises no fewer than 470 pages stuffed with statistics and graphs, covering virtually every aspect of education systems imaginable.
However, while the study may appear exhaustive, it does miss things, and sometimes comparing like with like is not always possible.
Even though third-level students and their parents here are right now writing cheques of up to €3000 for their college fees, Ireland does not feature in the OECD graph measuring what it calls tuition fees.
If it did, we would be squeezed in between New Zealand and Israel on the graph below, well ahead of most of our EU neighbours - barring the UK of course where undergraduates in England and Wales now pay up to €9000 per annum to attend college.
Third-level fees here may have a different name here; the Student Contribution, or the Student Registration fee. That may be why Ireland is excluded from this measure, but for parents and students, no matter what its called, €3000 is still €3000.