Minister for Housing Simon Coveney has said the economy is not heading for another boom and bust.
However, Mr Coveney said there was a dramatic shortage of housing and there was huge pressure in cities as a result.
His comments come as two reports on housing showed that the price of property rose sharply in the first three months of the year.
This morning's house price survey from MyHome.ie found that the annual rate of house price inflation has risen to 9% nationally and to over 10% in Dublin, compared to the same period last year.
The figures also show prices for newly-listed properties rose by 5.5% nationally and 6% in Dublin in the first three months of the year.
It says the recovery, the Help-to-Buy scheme, looser lending and lack of supply means double digit growth is now more likely this year.
The asking price for new sales nationally is now €239,000, an increase of €12,000 on the previous three months.
In Dublin, the asking price is now €347,000 - a rise of €19,000.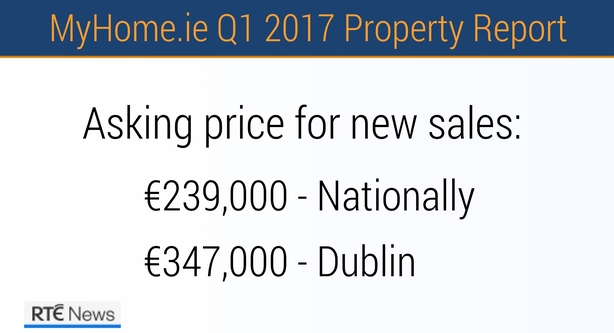 Daft.ie released a report yesterday with similar findings.
The minister said there was a lot of pent-up demand to buy because people have not bought for the last seven or eight years.
The Help-to-Buy scheme, he said, was designed to help first-time buyers get deposits together. As a result of this, he said a lot of new starter homes are being built, which was not happening this time last year.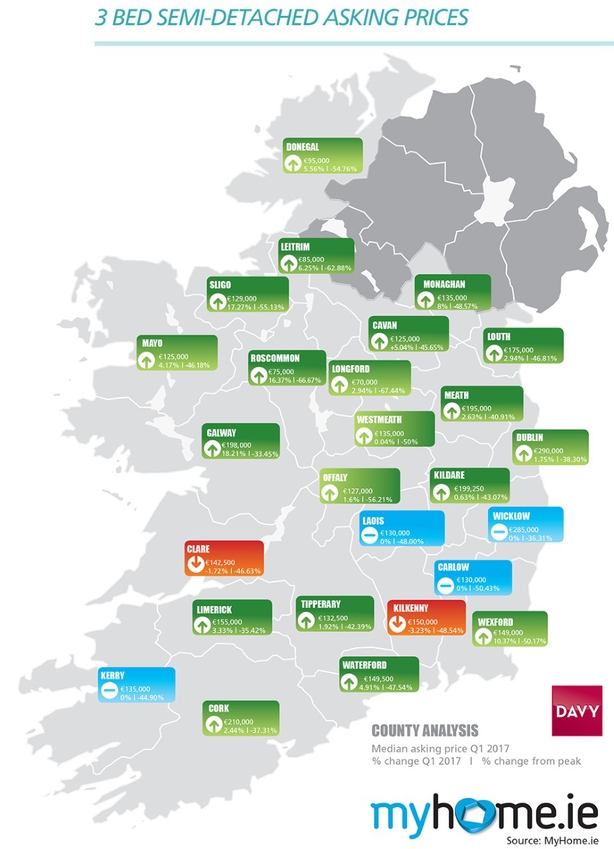 The author of the report, Conall MacCoille, chief economist at Davy, said that the average mortgage approved to first-time-buyers in February was €206,500 up by 15.2% on the year from €179,000.
"This must in part reflect the relaxation of the Central Bank rules, eliminating restrictions on the availability of 90% loan-to-value mortgages," he added.
The economist said that while home building activity is clearly stepping up, it is clearly not happening fast enough.
"The 14,900 homes completed in 2016 was still the lowest number since 1970, excluding the recent past," he stated.
Meanwhile, Managing Director of MyHome.ie Angela Keegan pointed out that the stock of homes listed for sale on MyHome has fallen to a new low of 19,430, down 10% on last year.
She noted that the shortage of supply is particularly acute in Dublin, with 3,478 properties listed for sale in the city, down 19% on last year.
"The lack of supply will only make first-time-buyers ever more desperate, intensifying the competition for the limited number of homes for sale and encouraging would-be buyers to take on higher mortgage debts," she cautioned.