The Royal Irish Academy of Music (RIAM) has opened its new state-of-the art campus in Dublin following a €25m redesign.
RIAM, which is marking its 175th anniversary this year, has been located on Westland Row for more than 150 years.
The academy is Ireland's longest serving provider of classical music education and is ranked among the top 50 institutions in the world for the performing arts.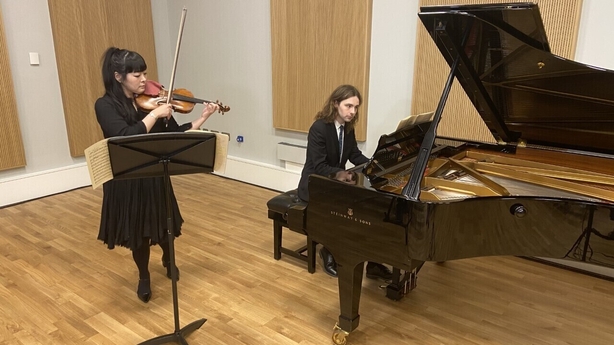 The campus at the renowned centre of excellence has tripled in size through the new acoustically designed extension, while the number of facilities has doubled.
It includes a purpose-built opera studio and rehearsal space, 75 teaching rooms, a new state-of-the-art library and a 300-seat concert hall, which will host over 100 public performances annually.
Other facilities include a sonic arts hub for electronic music composition, a 60-seat lecture hall and a dedicated music therapy facility for people of all ages and needs.
The redevelopment of the historic site was funded by a €10m Government grant and €11m in donations, with the remainder from RIAM funds.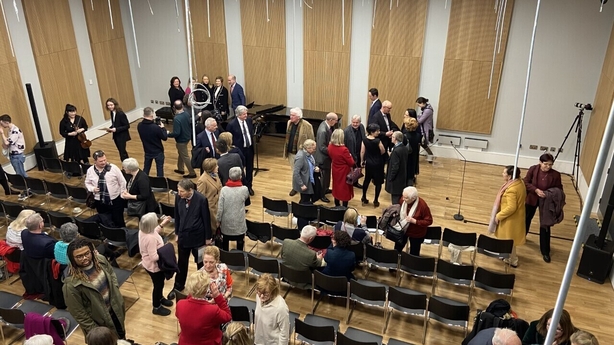 The Director of RIAM said the project will enable the academy to double its student cohort at both undergraduate and postgraduate level, as well as school going ages.
Deborah Kelleher said: "With our pre-college students, we're going to go from 1,500 to 3,000 and for our Bachelor, Masters and Doctoral students, we're going from 150 to 300 students."
She said the transformation of the site is designed to "champion and support high-quality music education in Ireland and inspire the generation of musicians".
"We've always had the standard of teaching and the standard of students, but now finally, we have a campus that's as good as the people in it," Ms Kelleher said.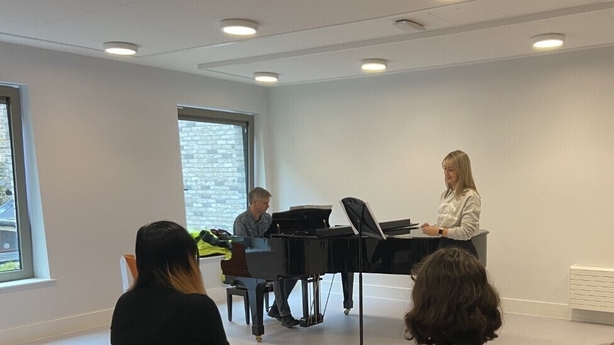 The Minister for Tourism, Culture, Arts, Gaeltacht, Sport and Media said the revamp further establishes RIAM as an international centre of musical excellence.
Catherine Martin said: "It's a wonderful day for music and it's safe hands here and this with the development that we announced recently for the National Concert Hall is putting Ireland truly on the world stage when it comes to the musical ecology of this country."
Ms Martin said RIAM is "in the top 50 in the world and will only move further up the ranks I believe with the development of what we have here."
"It's not just about the musicians but there's going to be access here to the public with annual performances and some of those will be free and also the music therapy studio here, so access and inclusivity are key in this development too," she added.