There have been calls for the immediate removal of a ship that has partially sunk at the Grand Canal Basin in Dublin.
The Naomh Éanna has been in an adjoining dry dock since 1989, but in recent days the ship has listed.
The owners of the vessel have now said urgent action is needed to steady or remove the ship.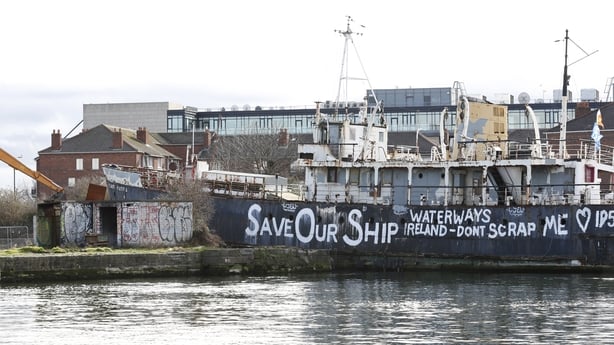 The vessel sailed for 30 years between Galway and the Aran Islands before it was taken out of action in 1986.
It is currently situated in a supposed dry dock at the Grand Canal Basin at Ringsend in Dublin, surrounded by apartments and tech firms.
In 2015, it was bought by Sam Field-Corbett of Irish Ship and Bare Fabrication for €1, with the intention of turning it into a luxury hotel. That plan ultimately fell apart.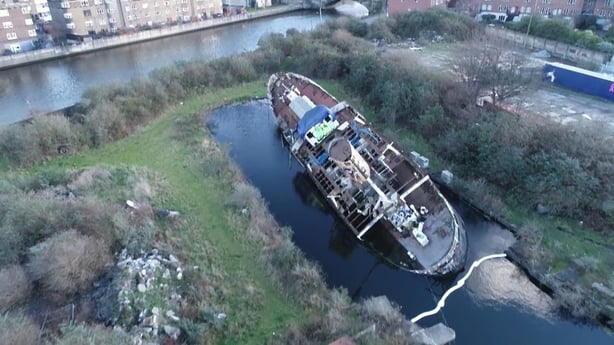 Mr Field-Corbett said a salvage company visited the site last week in an attempt to shore up the vessel and to limit any damage to the docks.
He said it is believed the ship was scuppered by vandals and went under last Tuesday, adding that it was regretful to see the ship suffer such a fate.
Reg McCabe, of the Inland Waterways Association of Ireland, a voluntary group that campaigns for the upkeep of Irish waterways, said: "After the passage of a number of years, the ship has literally fallen over on its side and it's now a risk and needs to be dealt with.
"It's an eyesore. And it's an impediment which is interfering with the prospect of the development of the site overall. So, it needs to be dealt with as matter of urgency.
"I think at this stage, the prospect for renovating the ship is extremely limited ... I would say any reasonable person would say it's time for it to be removed," he said.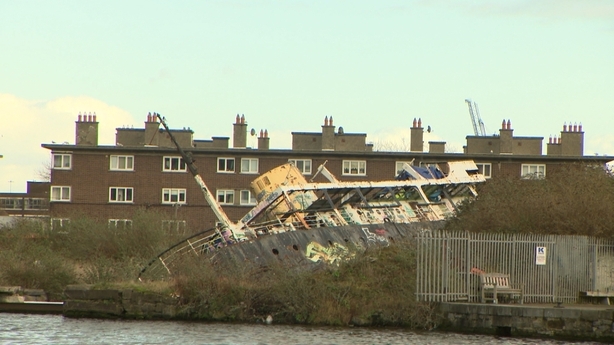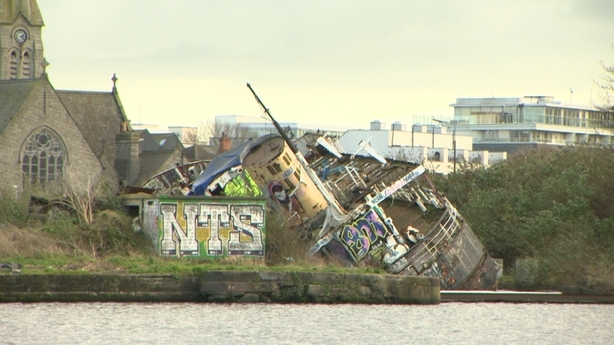 The ship is situated on lands leased by NAMA.
In a statement, the agency said the Irish Ship and Barge Fabrication Company (ISBF) remains solely responsible for the ship and its maintenance.
It said it understands that ISBF has taken measures to secure the ship and is considering options to resolve the matter, including the removal of the ship from the dock.
Waterways Ireland, which is responsible for the maintenance and management of canals, said all matters concerning the Naomh Éanna should be directed to the owner.
There have been various campaigns to save the Naomh Éanna through the years, but ultimately it seems those efforts have failed.