Owners of bigger "gas guzzling" cars with higher emissions could be charged more for parking in Dublin city centre.
A city council review of parking is examining the feasibility of charging "differential parking charges" for different types of vehicles.
The review is also looking at hiking up parking fees. Officials confirmed that the review will be delivered to councillors next year.
Speaking to RTÉ's Morning Ireland, Dublin City Council's Head of Technical Services Brendan O'Brien said the new charges are part of a feasibility review that the council is undertaking as part of its environmental and climate policy.
"As part of our Climate Action Plan, one of our aims is to investigate the feasibility or starting to move towards differential parking charges," said Mr O'Brien.
He added if someone is "driving something like an electric vehicle" or "a low-emissions" car the council will consider a lower parking fee.
"We will have a lower rate for" that person, said Mr O'Brien.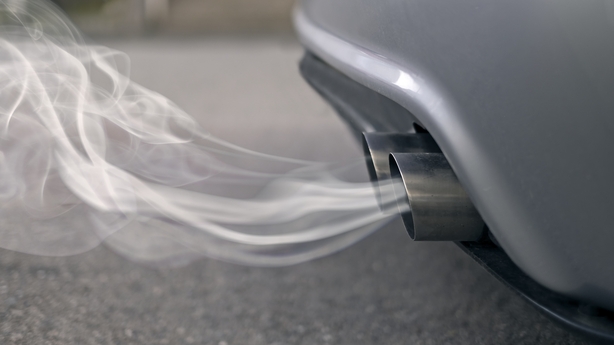 He added larger parking rates could be charged for "the more standard vehicle" or "the larger more gas guzzling one".
"It is part of our plan to bring a report on that to our Special Policy Unit (SPC)sometime next year probably around the middle of next year," said Mr O'Brien.
If the plan is progressed on-street parking, charges paid by motorists would differ from parking charges paid through the council's parking phone app.
The parking app will apply cheaper rates for cars with lower emissions and higher ones for those that produce more pollutants.
"If you put money in to the parking meter we will charge you the standard rate.
"What we will be looking at is using the pay by mobile phone application. It would be possible to then charge a lower rate for a low-emission vehicle," said Mr O'Brien.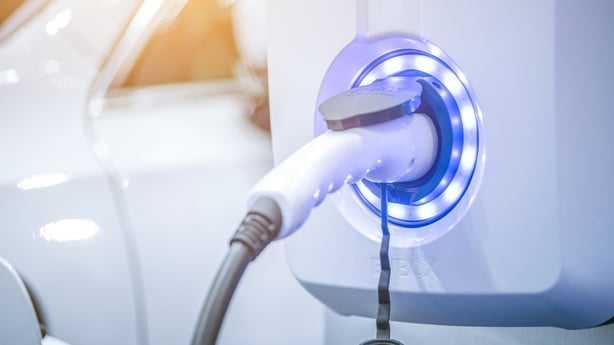 "We are not proposing to provide free parking for electric vehicles. We are saying over the next number of years as parking charges rise - as they will inevitably will do - the rise may not be as steep for electric vehicles as it would be for your standard vehicle," he added.
Green Party councillor Michael Pidgeon said he would support the measure but awaits the review being prepared by Dublin City Council.
"The basic idea and the basic problem is that cars are getting bigger and bigger. We have an air pollution problem. We have a climate problem. We need to adjust the parking system trying to make sure that that's dealt with.
"It is a bit unfair if you are parking something like a [Volkswagen] Polo or a [Toyota] Yaris and then beside you someone is parking a massive Range Rover and they are both paying the same amount," said Mr Pidgeon.
Fine Gael councillor James Geoghegan said the council should focus on other policies to make Dublin City more livable, including plans to develop College Green.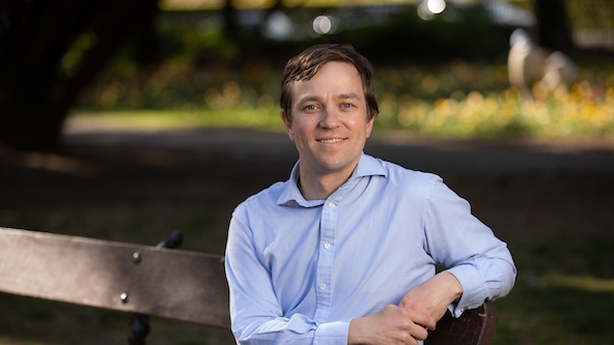 "It is a bit like the cart before the horse here. I think if we start charging people with cars that are emitting more as they come in to the city centre, but yet our city centre is still in thrall to car drivers, that is not going to solve the real issue that we are trying to solve within Dublin city centre to make it a more livable and friendly city for people to enjoy and to visit," he said.
On parking fees increasing, Cllr Geoghegan said parking fee hikes had happened every year since he became a councillor and that they represent an essential revenue stream for the council.
Similar differential parking charge systems are in place in other cities around the world. Edinburgh introduced parking permits linked to CO2 emissions in 2009.
Edinburgh's Transport and Environment Convener Scott Arthur said: "We needed to reduce car use in the city and also to reduced emissions. A key way of doing that is managing parking. So for us in Edinburgh, smaller vehicles with smaller engines have had much lower permit prices.
"Just now the smallest vehicle - if you want a parking permit in the city centre - is £62.90 whereas the largest vehicle you'll pay just under ten times that, £580."
Francesco Pilla, a professor in Smart Cities at UCD who is an expert on how to build better and more livable cities, said he does not totally agree with emissions differential parking charges.
"The idea is good in principle. I think that it will end up that higher emitting cars will still end up in the city because, probably, people ending up owning those cars will also afford very easily higher parking rates.
"I think the measure potentially has no teeth. Instead of increasing parking rates they might want to look to reduce parking spots of they want to reduce emissions," he said.
The Society of the Irish Motor Industry said the impact will be felt by people who cannot afford to change their older cars.
"You know if you penalise older vehicles, which tend to be higher emitting, it will favour newer cars. So people who can afford new cars could benefit from it. I think we need to look at the bigger picture," said Brian Cooke, Director General of the Society of the Irish Motor Industry.