Marathon runner Martin Kelly is one of seven people taking part in their 41st Dublin Marathon this weekend, competing in every race since the first one in 1980.
After a two-year hiatus due to the pandemic, the Irish Life Dublin Marathon is returning on Sunday where a record 25,000 entrants are expected to take part.
When Martin competed in the first marathon, which had 2,100 runners, he had just finished school.
"I had to get parental consent to be allowed run a marathon, so I asked my mother to sign a form," he said. "She still thinks to this day that she was signing me in for a five-mile race. And the rest, as they say, is history."
While the number of entrants and supporters cheering on participants during the marathon evolved down through the years, the biggest change that Martin has noticed was timing facilities.
"There were no wave starts then," he said. "The only wave was something you did to someone in the crowd. Everybody just started when the hooter went off, it was all for one and one for all."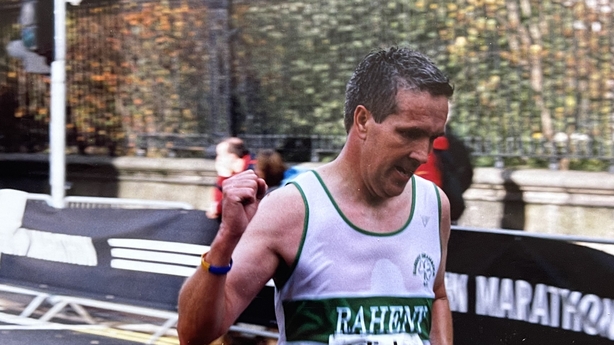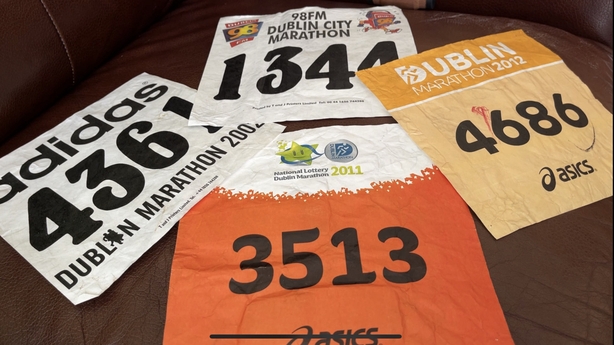 The 1981 marathon stands out for Martin, as he competed the race in under three hours at 2:47.30.
He said: "How I did it, to this day, I don't know.
"I remember coming into Raheny and it was about 20 miles and there was a group of about four or five guys. At that stage I wasn't a member of a running club. I caught up with four or five lads and one of them said to me 'If you stick in with us, you'll do 2:45.
"So I managed to stay with them to the 25-mile mark and at that stage, he went away and I just thought it'd be a shame to let a good time go."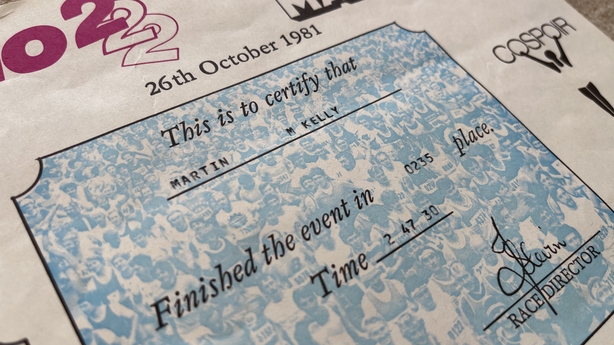 Martin will be running alongside Mary Nolan Hickey, Michael Carolan, Dominic Gallagher, Peadar Nugent, Seamus Dunne and Billy Harpur on Sunday for their 41st Dublin Marathon, which is sponsored by Irish Life.
He said that in 2019 the group, along with six others, were presented with special award medals for competing in all the marathons.
"I suppose the fact that, what keep me going at this stage is the fact that you're conscious that you're part of a very small group that as somebody said, nobody else can ever join it, you can only leave it.
"I'm looking forward to just continuing the sequence. I suppose being fortunate enough, being fit enough, being healthy enough to take part and I see some familiar faces," Martin said.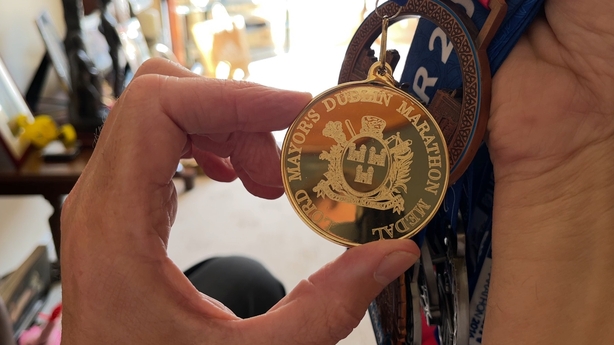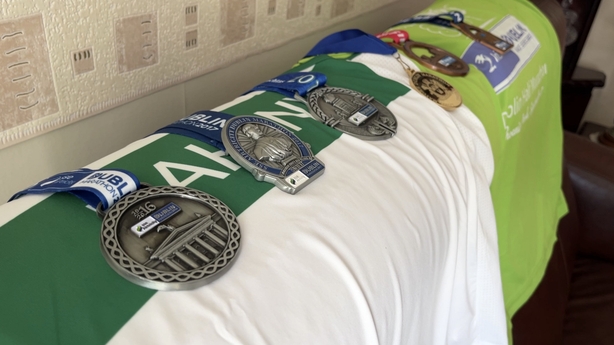 For any marathon runner competing in the race for the first time on Sunday, Martin had this advice: "Just believe in yourself.
"Your time is important, but it's not the be all and end all. You've done something that a very small percentage of people have done.
"Just enjoy it and I guarantee, you'll be back for more."