Taoiseach Micheál Martin has reopened Fitzgibbon Street Garda Station in Dublin, which was closed 11 years ago.
The station will operate as a centre for community policing, with a special crime victims unit and garda welfare room, and no cells.
Built in 1912 and closed in 2011, it was the murders in Dublin's north inner city as part of the ongoing Hutch-Kinahan feud and the subsequent Mulvey report that led to the reopening of the station.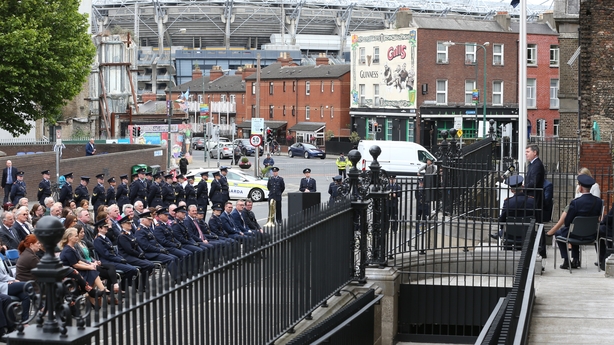 The Government and gardaí say the 19th Century three-storey former barracks now represents the future of policing in Ireland.
It has been extensively and expensively renovated and modernised into the first garda station of its kind in the country with a specialised crime victim support suite.
It has specially designed spaces to cater for the varied and often complex needs of victims in a compassionate and dignified way.
The Divisional Protective Services Unit for victims of domestic abuse and gender-based violence is also now based here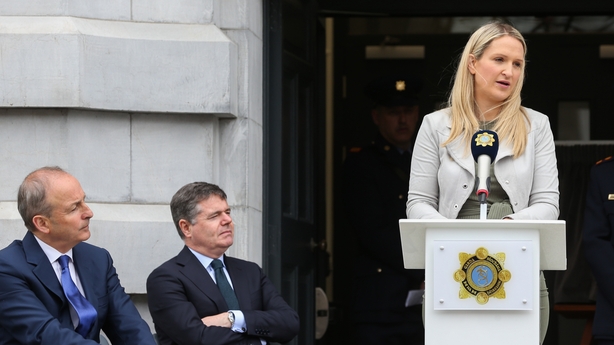 Perpetrators and suspects will not be brought to Fitzgibbon Street as the station has no cells.
The station will also operate as a centre for community policing in a community long blighted by drug gangs, addiction and the violence and murders associated with organised crime.
A community hub with full conference, ICT and kitchenette facilities is available to locals and community groups, and a community response team will also be based here to respond to issues highlighted by local residents.
The station also has a welfare room available to all garda personnel to allow them take time to focus on their own wellbeing, particularly in times of stress or following attendance at a traumatic incident, such as a fatal car crash or a murder.