An exhibition centred on a unique banner honouring the dead of the War of Independence opens in Kilmainham Gaol Museum in Dublin today.
'The Banner of the Patriots' first appeared on the 17 May, 1922, carried aloft by troops of the new National Army/Free state Army, as they marched into Portobello (Now Cathal Brugha) Barracks to take it over from the departing British Army.
The banner very unusually adapted the Tricolour flag into a memorial.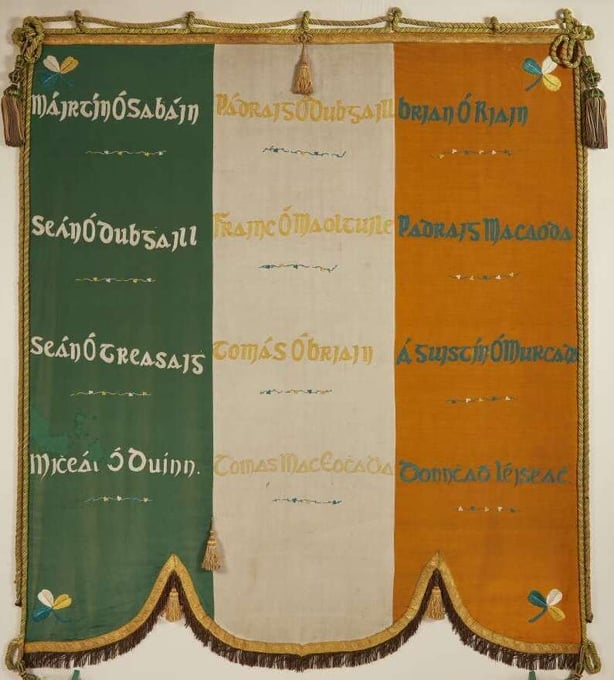 It carries the names in Irish of nine men killed in the War of Independence. After the Civil War, three more names were added.
Two of the names were of army soldiers killed in the conflict. One of those names was of the Tipperary anti-Treaty IRA officer Dinny Lacey, killed in action in the last months of the Civil War.
The banner was borne aloft again 100 years ago today at a memorial mass in St Agatha's Church on North William Street to mark the anniversary of the burning of the Custom House during the War of Independence.
The exhibition will also feature several objects and letters connected with the men whose names appear on the banner, as well as a newly conserved Free State Army bandsman's uniform worn by John Bermingham at the takeover of Beggar's Bush Barracks in February 1922.
The exhibition opens at 1pm today. Admission to the Museum is free.
Visits to the Gaol itself is by ticket only.