Thousands of lamp-posts in Dublin will soon see a switch from sodium to LED lightbulbs as part of a multi-million-euro project.
Dublin City Council says the change will save money in the long run and will be better for the environment.
Sodium bulbs have been lighting up the city's streets for the last 70 years.
Switching the bulbs in almost 50,000 lamp-posts will mean a change to the colour of Dublin.
We need your consent to load this rte-player contentWe use rte-player to manage extra content that can set cookies on your device and collect data about your activity. Please review their details and accept them to load the content.Manage Preferences
"Yes, it is the end of an era," said Martin Maycock, senior engineer with the council, explaining that there are two main reasons for the project.
"A lot of the traditional lights we use are no longer being manufactured... LED is a good fit for our second piece... it can achieve upwards of 50% energy savings when the project is installed.
"So, there are significant financial savings associated with that for the council."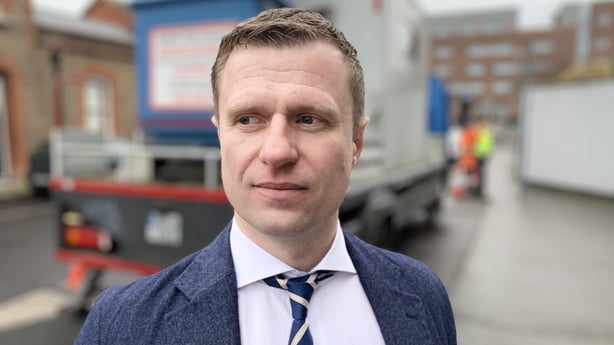 The public will notice the change too, Mr Maycock says.
"They give a much clearer light and more clarity than the traditional low pressure sodium lights.
"Quite often the traditional light can give various shades of brown of orange, but the LED lights give much clearer variations of high display."
Until now, the council has been switching out sodium for LED when repairs or replacements are needed.
Around 9,000 of the 44,000 lamp-posts have been changed so far, but now the project is being put on a more proactive footing.
Mr Maycock said communities will be familiar with the LED concept.
"And we have great responses and requests to accelerate the programme," he added.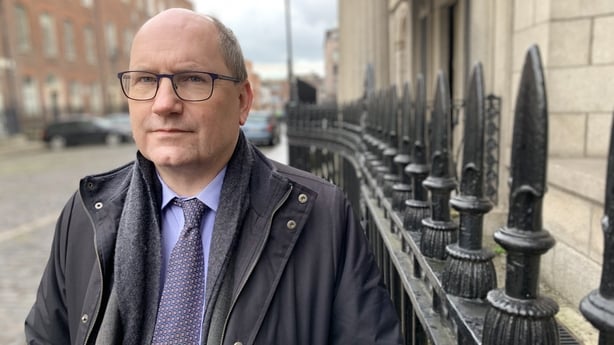 A tender process is under way and the council hopes to start with all the other lights this summer.
It is a big assignment, with the cost of the five-year project coming in at around €55 million.
However, the council says the investment is needed.
"It's not just a replacement of LEDs, we'll be replacing a number of the columns, underground cables and various other things to bring the lighting infrastructure up to spec," said Brendan O'Brien, head of technical services.
"Public lighting infrastructure is an important part of the city. The reasons we've had to spend this amount of money is to make up on a deficit of spending over the decades."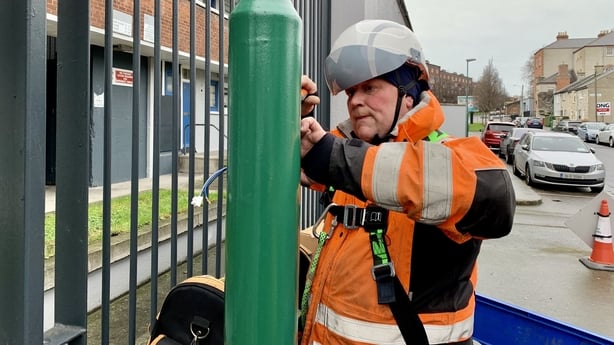 Mr O'Brien said it is a "very exciting" project that will bring many benefits.
"We'll have lower energy costs... and we'll also save, roughly speaking, around 2,500 tonnes of CO2 per year."
He said there will also be less maintenance and an easier way to detect outages.
"We'll have a computer-controlled system that will allow us to know what lights are out and also have the ability to dim at various times and choose different lights (in various settings)," he said.