People have been asked not to attend two Covid-19 drop-in vaccination clinics in Dublin after they reached capacity this morning.
It comes on the first day that people aged over 50 who do not have underlying health conditions can receive a booster vaccination dose.
The Ireland East Hospital Group confirmed that more than 600 people arrived at a drop-in vaccination clinic at University College Dublin early this morning.
However, it said the clinic only had the capacity to deal with 100 people per hour, and it confirmed that some of those queueing would be turned away.
At around 10.30am the remaining people queueing were told that no more would be admitted.
The clinic was due to operate from 8am to 10am.
---
Read more:
IT glitch causes multiple booster appointments, HSE confirms
First delivery of Covid vaccine for children expected next week
Latest coronavirus stories
---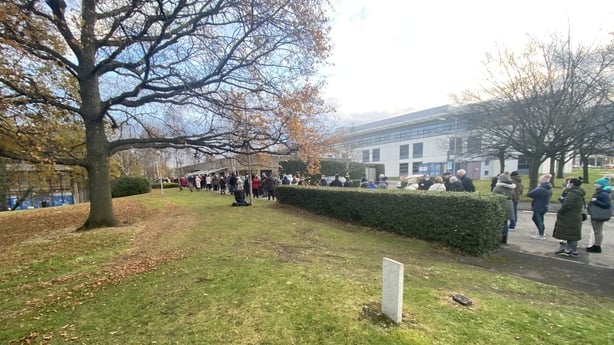 A spokesperson for the IEHG said it would try to administer as many booster vaccines as possible, but confirmed that the clinic would close at 11am as it must cater for pre-booked vaccination appointments.
In a post on Twitter, the Health Service Executive advised people not to attend the UCD clinic due to "very large queuing times", adding that the centre was at capacity.
It also said the walk-in clinic at Croke Park had reached full capacity for the morning.
A number of drop-in clinics for booster vaccines, as well as first and second doses, are in operation today.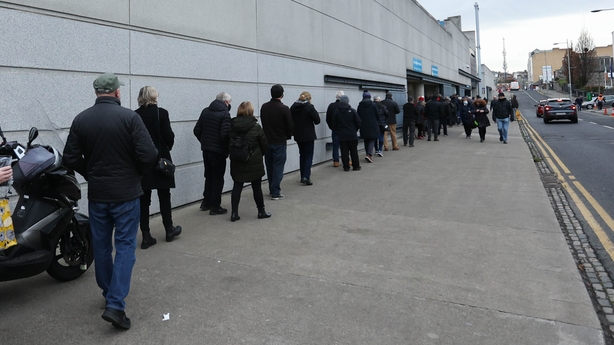 The Tánaiste apologised to those who did not receive a booster vaccine this morning after queueing.
Speaking in the Dáil, Leo Varadkar said he wanted to "apologise for the inconvenience faced by people this morning who were queuing for a third dose and weren't able to get it".
He said the programme is going well overall.
"But I know if you're left standing in the cold, waiting for a vaccine that you don't get - that's pretty cold comfort," he said.
There have been teething problems, he said, but he promised that they will "get it right".