Sceptics have long claimed that Dublin's Metro North will never be built and the latest postponement of the project will only encourage that belief.
It is not the only rail project for Dublin to have been shelved or postponed, the most notable being Metro South, DART Underground and the almost forgotten Metro West.
The €3bn Metro North, providing a mass transit link from Dublin Airport and Swords to Charlemont in the south city, is still going to be built, according to the Government.
The project was undergoing a business case analysis before application for railway order - equivalent of planning permission - is submitted next year. Minister Eamon Ryan said the original completion date of 2027 was never realistic. Now the speculation is that the target date is 2034.
The Metro South part of the Metrolink project had already been postponed. It was to be built on the Luas Green line to Sandyford, but deferred following a number of controversies including the fact it would have meant the closure of the existing Luas service for two years.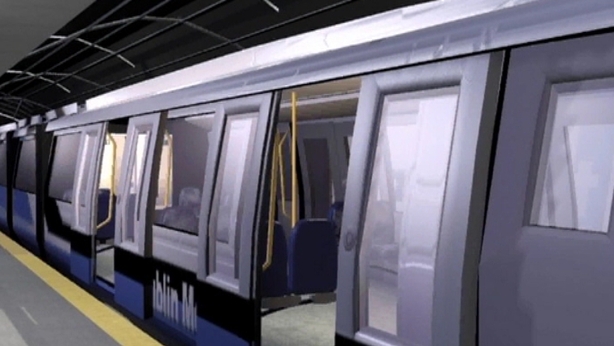 ---
Read more:
Cabinet signs off on €165bn National Development Plan
Updates as they happen
---
Timeline of controversy
The Metro North project has long been dogged by controversy. It was first announced in 2001. Later, the then Transport Minister Séamus Brennan said it would be open in 2007, but it was delayed by rows over cost and claims it was not value for money.
However even as the financial crisis started to hit, the Government stated as late as 2010 that both Metro North and DART Underground would both go ahead.
The DART Underground was described as the missing link in the country's rail infrastructure and considered more important than Metro North at the time.
It would have provided an underground line for the DART to Heuston Station travelling through four stations, including St Stephen's Green. It would allow rail passengers from Cork to have a connection to Belfast and provide an underground transport system in the city centre.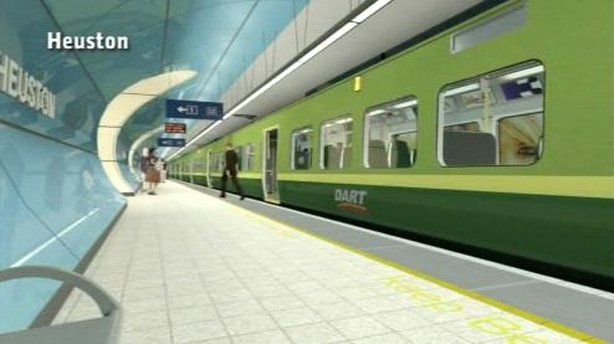 No-one is claiming that the opening the Phoenix Park tunnel has replaced that.
Metro North was also originally intended to be built along with Metro West, a mainly overground line which would have run from the city centre to Tallaght, Clondalkin, Blanchardstown and linked with the Metro North beyond Ballymun.
As the financial crisis deepened, then Minister for Transport Noel Dempsey announced that DART Underground was to be shelved in favour of getting Metro North over the line, as that project was considered further advanced. Enabling works had actually started.
As the financial situation continued to worsen, the new Fine Gael-led Government decided to shelve Metro North as well. The Metro West project was halted completely.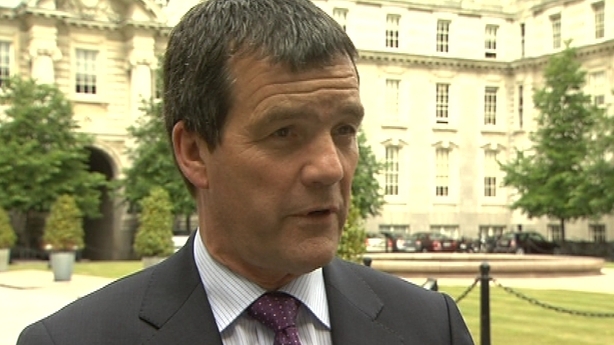 Post austerity, there may have been more willingness to invest in capital projects like Metro North that provide short term employment and long term benefit. The EU and IMF saw nothing wrong with Hungary going ahead with Metro Line 4 in Budapest in 2004, despite its own financial crisis.
Remaining outstanding projects
The issues now for backers of Metro North are the problems of supply in the construction industry and the unprecedented inflation of cost.
The other rail project that remains in the pipeline but is effectively delayed is DART +, which will mean increased frequency of up to 10 minutes and the extension of services to Maynooth, Hazelhatch and Drogheda.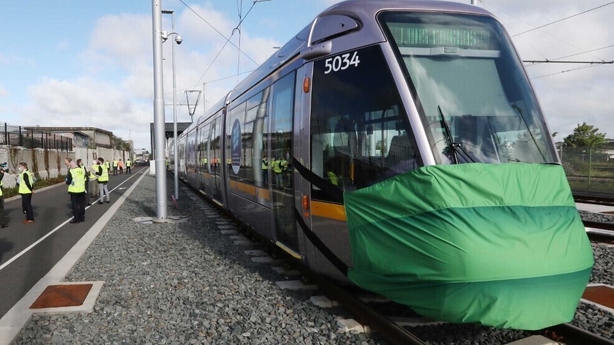 Luas Finglas is progressing and expected to be ready soon for a final public consultation before a Railway Order application. Funding remains to be decided.
Luas to Lucan is undergoing an alignment study.
DART Underground has been resurrected and is now also having an alignment study to see where it would fit in with new Metrolink plans. The rail link between Cork and Belfast is still a long way off.
Ironically, given the commitment to public transport, motorists can drive between the two cities without hitting a traffic light thanks to the Newlands Cross flyover.
And, as things stand, thousands of new homes will be built in Fingal without the Metro being available for another 13 years. There are fears this will cause massive traffic congestion in north Dublin.