The decision to allow the demolition of buildings on Dublin's Merchant Arch has been criticised by heritage groups.
An Bord Pleanála upheld a decision of Dublin City Council to allow the demolition of an original building containing four shops on the walkway, which connects the Temple Bar Square to the Ha'penny Bridge.
The building will make way for a small hotel over a ground floor restaurant.
The decision to grant permission was made by a two-person board of An Bord Pleanála against the advice of its inspector, who warned of a concentration of licenced premises in the area.
Residents of Crampton Buildings, the 19th century social housing complex nearby, objected to the planning permission.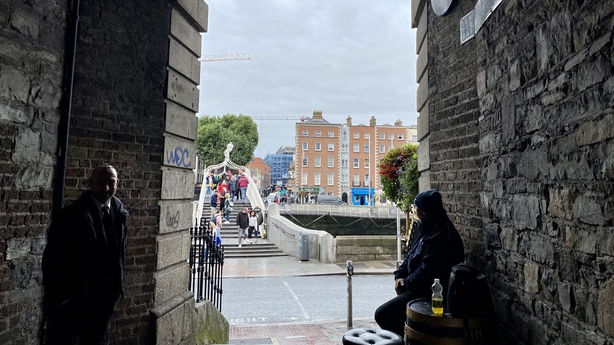 They complained about the problems caused by existing pubs and restaurants and said another licenced premises is "the last thing Temple Bar needs".
The appeal was lodged by environmentalist and local resident Frank McDonald.
Kevin Duff of An Taisce also criticised the decision, saying that the current board is "out of control" in its granting of permissions.