Plans for a new city in Dublin, involving homes for up to 80,000 people, are undergoing public consultation.
The City Edge proposal would be developed on industrial sites and empty land around the Naas Road area.
It would involve the conversion of industrial lands and vacant land into housing and more workplaces, making it bigger than Galway city.
The initiative, which is a joint plan between South Dublin and Dublin City councils, is currently undergoing public consultation.
Mick Mulhern, Director of Planning and Transport with South Dublin County Council, said the plan would oversee development in the Naas Road and Ballymount areas for the next 40 years, with the first houses to be built within five years.
It would also involve space for 75,000 jobs.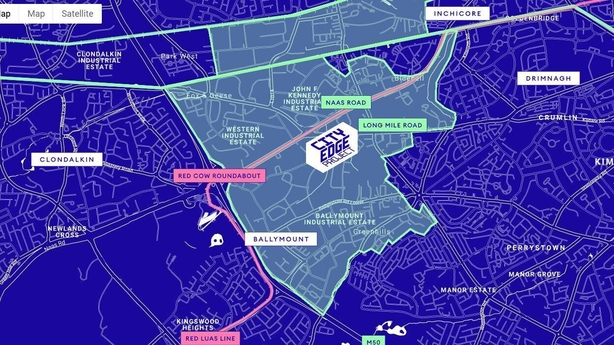 The plan involves two new rail hubs, one on the Luas Red Line and the other on the Heuston commuter line.
However, Mr Mulhern said the plan faces challenges with the area already very busy with traffic.
It is also already an important employment area with 25,000 workers, around 4% of Dublin's total.
The area also has chemical industries, such as BotGas, which is one of three 'Seveso' sites that restrict residential development in their vicinity.
Mr Mulhern said it is hoped that the heavier industries can be moved out.
A two-day conference heard contributions from planners in Denmark and Holland, where port and industrial areas have been redeveloped as residential communities.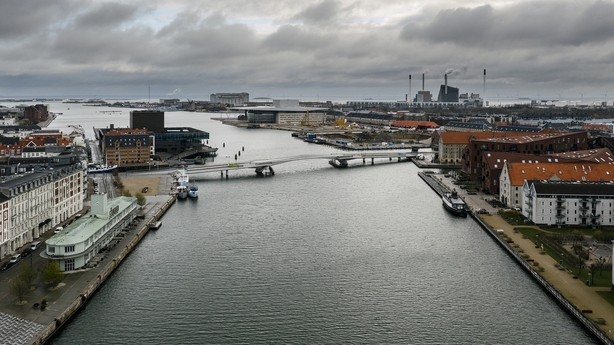 If the City Edge goes ahead, it would be the biggest such regeneration in Europe.
The long established suburb of Walkinstown would be right beside it and the area has already been the subject of planning for Bus Connects.
Gerry McGeough, owner of the Cherrytree pub, said the area has change coming from all directions, with some people welcoming it and others, particularly older people, having concerns.
He said there were concerns about high rise and about increased traffic as the Walkinstown roundabout is already one of the biggest and busiest in the country.
Meanwhile, in Adamstown, local independent councillor Liona O'Toole said that lessons will have to be learned for future developments as that community had to wait years for promised community amenities.
The district centre is only now being built, 20 years after the first houses. Ms O'Neill said houses and community facilities should be built in tandem "brick by brick".