Councillor Alison Gilliland of the Labour Party has been elected as Dublin's new Lord Mayor.
Councillor Gilliland was elected following a voting pact between the Dublin Agreement parties of Fianna Fáil, the Green Party, Labour and the Social Democrats.
There was no nomination for anyone to run against her and it was also supported by Fine Gael, Sinn Féin and Independents.
In her acceptance speech, the new Lord Mayor said it would be no surprise that there will be a focus on housing during her 12-month term.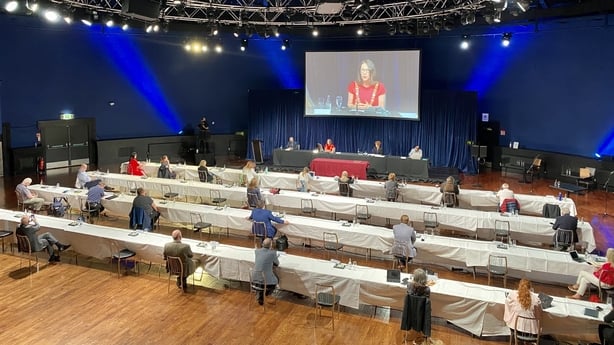 She said she was particularly concerned about those, many of them young people, who fall outside the threshold for social housing and who lack security and struggle with high rents.
"We owe to them to remove that black housing cloud that is constantly hanging over them," she said.
She takes over from Councillor Hazel Chu of the Green Party.
Councillor Gilliland was chair of the Housing Committee and was prominent in the campaign to stop private development on the Oscar Traynor Road site.
She becomes the tenth female lord mayor in the history of the office which dates back to 1665.