A Dublin community has been celebrating the start of May with an online event.
Even though they could not hold their annual May Parade for a second year in a row, residents in Ringsend hosted their 'Stay Day' event virtually for the community.
President Michael D Higgins and former Soccer International Niall Quinn were among those who gave their messages of support for the event.
The Ringsend community kept spirits up last year reinventing bingo and quiz nights to keep the community together while staying apart.
Those who work with young people say some found it very tough.
Lorraine Barry, Manager of Ringsend Irish town Community Centre, says the event is not just about today. "We want to send out a positive message to people. We've been asking people to reach out and to write positive messages on the little hearts that are around the centre just to give a glimmer of hope that we will be together again soon."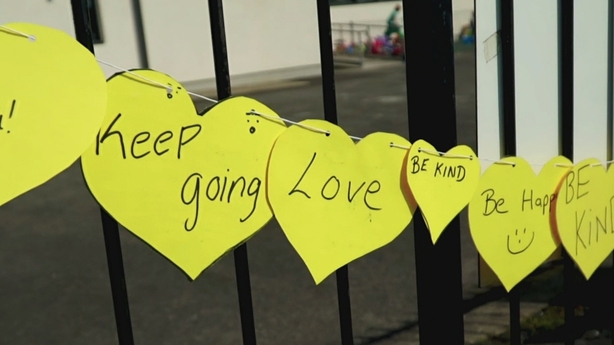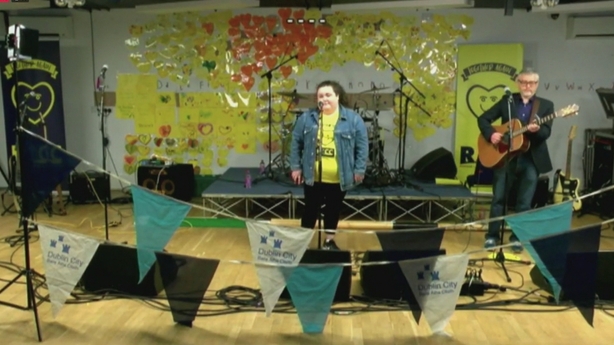 The virtual event included a number of live performances and people were also invited to dance "Together Again" during the event in their own space to the Janet Jackson song Together Again.
A letter from President Higgins to the community was read out at the event, and some famous faces also lent their support including Nicky Byrne and former football international Niall Quinn.
Speaking ahead of the event Mr Quinn said community is everything and there is not doubt that people have been cut off.
"This to me feels like a great step in the right direction even though we're still subject to many limitations, it's great to see the community coming together and supporting this," he said.
Those who work with young people say some have found the last year very tough.
Dylan Clayton, Owner of the Ringsend Rockshool, says he is hoping he will never see anything like this again.
He said that he has heard from two of his young musicians that they do not want to sing any more now. Mr Clayton said to him, that is wrong and that they have lost their zest and enthusiasm.
He also says that he knows of other youngsters who do not really want to play sports anymore because they have been six months on their computer and it is hard to get them out of their routine.
People who have been recently vaccinated are hopeful and Marie Connolly of Ringsend Active Retirement Group, said that even with the lockdown she managed.
She says she misses her children, some of whom are in Cork and others abroad.
"I've a new great grandson born in California last week so we'll get there," she said.