Uncertainty now hangs over development in Dublin as the city council and An Bord Pleanála clash over the future of the city's skyline.
Dublin City Council had plans for the Docklands that included a default eight-storey height limit following a Strategic Development Zone (SDZ) process that includes public consultation.
When An Bord Pleanála granted permission for developer Johnny Ronan to go above the limit, the city council successfully took a High Court challenge against the decision. Johnny Ronan is himself appealing that ruling.
The city council had submitted revised plans to the board following new ministerial guidelines and other national policies aimed at increasing height and densities in urban areas.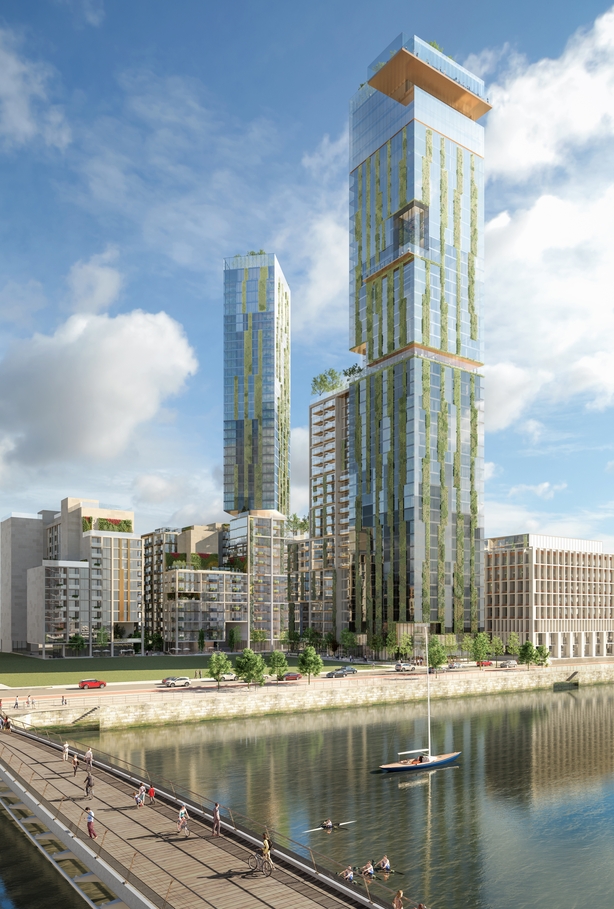 It had already allowed some higher buildings - the 22-storey Capital Dock by Kennedy Wilson - and proposed more 25-storey towers for the Docklands.
But after nearly two years' consideration, the board recently overruled its own inspector and decided to reject the amended SDZ.
It is currently considering another plan from Johnny Ronan for towers 45 and 41 storeys high in the Docklands' SDZ.
Journalist and author Frank McDonald said the planning system is now in an unprecedented situation.
He said the danger is that construction will now be led by developers rather than by proper planning.
There are over 200 original houses in the north city docklands who have been in the front line in the development debate.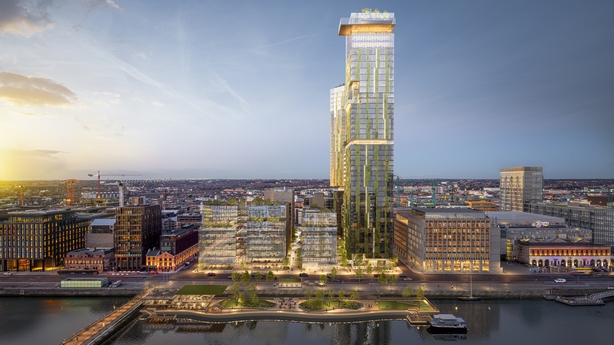 Local resident Marie O'Reilly said the SDZs represented an agreement between the community, the council and developers and if these agreements are allowed to be broken then this will have effects on the rest of the city and the country.
However, Alan Robinson of the Docklands Business Forum said that the city is projected to grow by up to 293,000 people by 2040, and that more height and density is needed over what the city council would have allowed.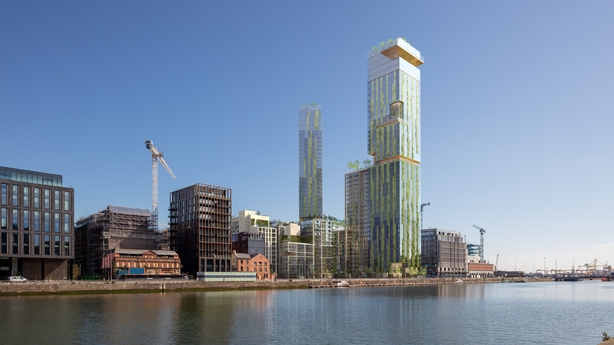 He said there were 25,000 people commuting into the docklands who could move in there and revitalise the area while more office space is also needed for the big tech companies.
Planner Tom Phillips who has worked for the Ronan group said the board was correct to reject the city council's revised SDZ for not going far enough as it had only increased commercial floor space by 8% and residential floorspace by 6%.
In its ruling the board referred to national planning guidelines call for greater density within urban areas.
Meanwhile the city council is understood to be considering whether to submit another revised SDZ for the docklands or to take a Judicial Review in the High Court.