Permission has been granted for a scheme involving more than 700 rental units in blocks up to 18 storeys in Dublin's north city.
An Bord Pleanála granted permission to Glenveagh Homes for the Castleforbes Strategic Housing Development (SHD) plan even though it contravened the current Dublin city development plan.
SHD plans go straight to the board as part of a fast-track system that by passes local authorities.
The plan for the eight apartment blocks and a culture building is between Sheriff Street and East Wall and was opposed by local residents because of the height, density and the fact that it will consist almost entirely of one and two-bed rental units.
The city council also raised "serious concerns" that all nine buildings breached general height limits of 24 metres or eight storeys in the development plan.
It also expressed concern that 72% of the build to rent apartments are one bed or studios.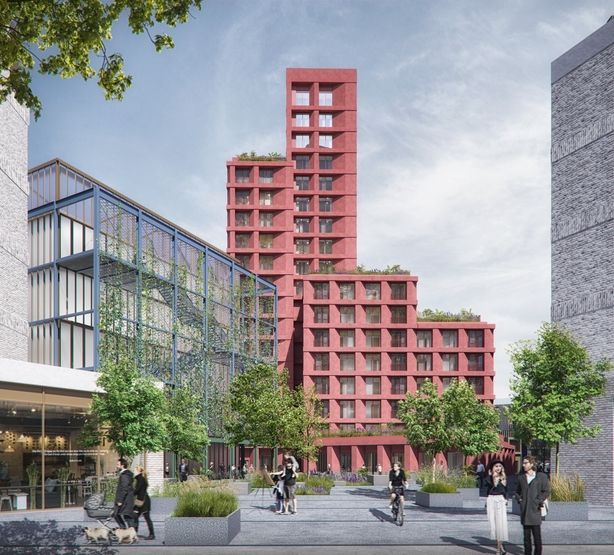 However, in agreeing to allow up to 18 storeys the board stated that "the proposed development is considered to be of strategic or national importance by reason of its potential to contribute to the achievement of the Government's policy to increase delivery of housing set out in the Rebuilding Ireland Action Plan."
It referred to national policies that allow local authority development plans to be over-ridden and that require greater density within urban areas.
In their Environmental Impact Assessment Report, consultants for Glenveagh pointed out that the site is close to the Convention Centre, the 3Arena, the Luas red line and other developments.
"Redevelopment has established a recognised new urban quarter of the City that is distinctive for its river frontage and Docklands context" it stated.
Residents in East Wall had particular concerns about the apartment mix.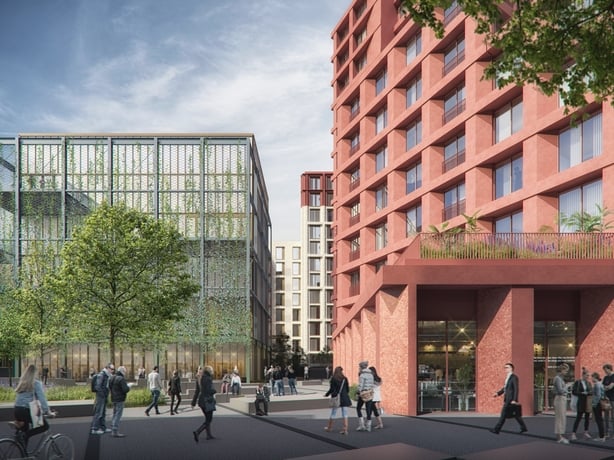 Former chair of the East Wall Residents Association Joe Mooney said the overwhelming majority of apartments will be one or two bed with under 3% being three bed.
He said: "This will not build communities. It will mean a transient population."
He added that local residents were disillusioned with the planning process because developers are getting everything they want.
Last week An Bord Pleanála rejected a revised Strategic Development Plan (SDZ) drawn up by Dublin City Council which would have allowed up to 25 storeys in neighbouring areas of the Docklands ruling this did not go far enough.
The board is currently considering a proposal from developer Johnny Ronan for another high-rise development in the SDZ area on the North Wall that would involve 1,005 apartments in blocks up to 41 and 45 storeys.
Meanwhile, in a separate case, the board's decision to refuse permission for a 280 bed co-living development in Broadstone near Phibsboro has been welcomed by local representatives.
Western Way Developments had applied for permission for the scheme in Hendron's Building in blocks up to nine storeys high.
Independent Councillor Nial Ring said the decision was greeted with a "huge welcome and relief".
He said: "Having regard to the potential negative impact that the proposed development would have on the protected structure - Hendron's Building - within the site … the proposed development would not be in accordance with the proper planning and sustainable development of the area".