Dublin Port has been given the go-ahead for a €320m expansion and redevelopment to cater for increased shipping traffic up to 2040.
An Bord Pleanála gave a 15-year permission for the Master Plan 2 (MP2) project which will include a fifth ro-ro berth, extensions of existing berths to cater for larger ships, a new passenger terminal and dredging.
This grant of permission published today follows an earlier permission for the Alexander Basin Redevelopment (ABR) project which is currently under way.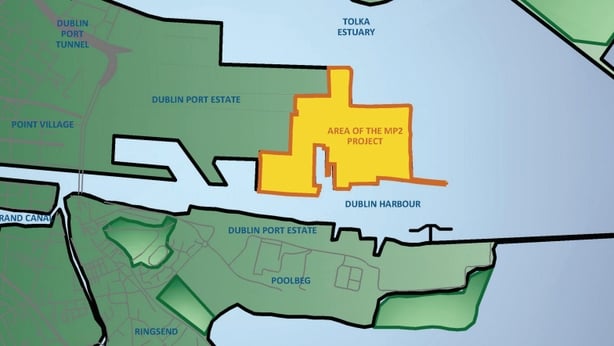 Dublin Port Company has said the works are necessary to cater for expected growth in freight and passenger traffic and that MP2 will maximise the port's potential.
It had requested a 15-year permission so the works can be arranged to meet changing circumstances - the initial estimate was for a total cost of €320m.
Environmentalists had expressed concern at the effect of increased freight and vehicle traffic in the port area.
But Councillor Donna Cooney (Green Party) said the permission had included mitigation in terms of continuing wildlife studies and protection for flora and fauna.
The current redevelopment of the Alexander Basin will include a two-tier cycle track and walkway around the perimeter with the first phase to be completed in 2021.