South Dublin County Council has said it will immediately review how it disposes of silt drained from lakes, after wetlands in a park in Tallaght were destroyed in recent weeks.
It is feared that thousands of creatures, including frogs, eels and newts, may have been killed at what has been described as a "unique ecosystem" at Seán Walsh Memorial Park.
In a statement, the council said the de-silting and cleaning of the lakes in the area was essential for improving the natural habitat of the park and for flood alleviation.
The council said that the drained silt was placed in mounds on an uncultivated area of the park to the north of the wetlands, which it has habitually used for the process in the past, and that following this work the mounds were levelled.
It said that while it will immediately review how it carries out the work, "best practice dictates that the material removed is placed as close to the origin as possible".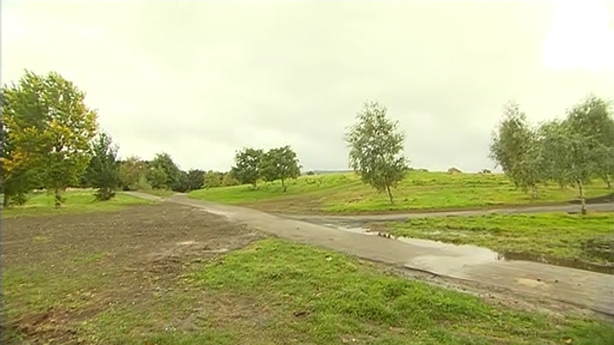 A science officer with the Herpetological Society of Ireland has called for the wetlands to be fully restored. 
Speaking on RTÉ's Morning Ireland, Collie Ennis described the site as an "accidental gem" that was discovered a year ago, while the society was surveying for potential sites to expand ponds and wetlands around the south Co Dublin area.
Mr Ennis said the HSI was working with the council on the project and said the council was hugely enthusiastic and supportive when the society reported its findings. He said it supported plans to protect the area and had included it in the Tallaght Draft Plan.
However, he discovered at the weekend that someone had dumped silt and debris on the entire area, effectively "burying alive" the species that had lived there.
The area had been home to newts and frogs, with 500 breeding adults recorded, three species of bat and the critically endangered European eel.
We need your consent to load this rte-player contentWe use rte-player to manage extra content that can set cookies on your device and collect data about your activity. Please review their details and accept them to load the content.Manage Preferences
Mr Ennis said it was time that councils around the country started taking it seriously, because the situation "was totally avoidable and probably down to a mistake or miscommunication within the council itself".
He said he had not had any official contact with the council yet.
Mr Ennis said that saying sorry was not good enough because nature was suffering and everyone understood how important biodiversity is to the planet.
Additional reporting Sharon Gaffney