Gentrification - the Oxford Dictionary defines it as the changing of an area so that it is suitable for people of a higher social class.
Others will tell you that it simply prices locals out of the neighbourhood they once called home.
Is it happening in Dublin? Many experts say that it is.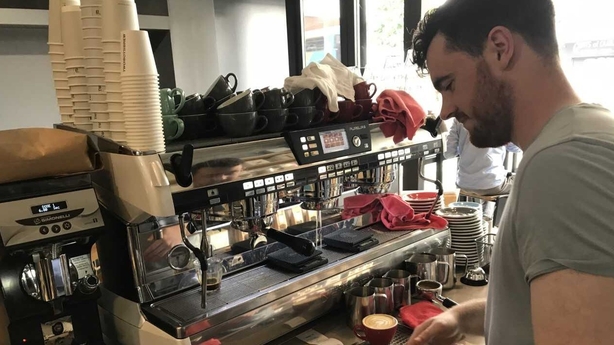 Two Boys Brew café is located just off the main street in Phibsboro and opened three years ago.
"We were surprised by how busy we were initially, we've been busy since day one and ever since," says manager Eoghan Newman.
With its modern decor and chilled music, it is certainly trendy - some might use the word 'hipster'.
The café serves locals, is supplied by locals and employs them.
Perhaps it is no surprise then that down the road, at the Constitution Hill flats, resident Gillian Brien is keen to explain: "That's not the problem, people coming in and opening up shops that were closed for 20 years and turning them into a hipster café, the locals buy in it, work in it, that's not the problem."
The problem of 'gentrification', as Gillian sees it, is the rising property prices and rent, beyond what locals can afford.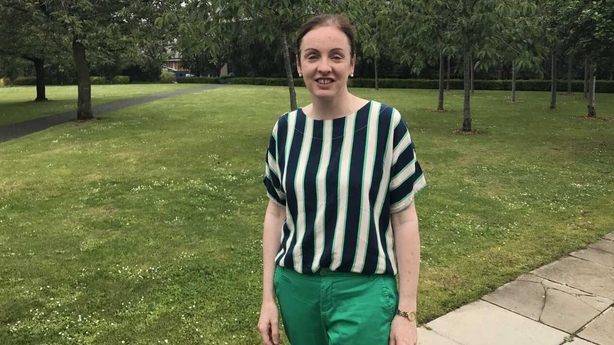 A feature of 'gentrification', explains Niamh Moore Cherry, Associate Professor of Geography at University College Dublin, is the arrival of organic food shops and hipster cafés.
"Gentrification is basically neighbourhood change," said Prof Moore Cherry. "It's usually when a former working class neighbourhood, where rent prices and houses prices might be lower than other parts of the city, see people with higher incomes start to move in."
The consequence is that the area becomes increasingly unaffordable for people who have lived there long-term and for their children to buy or rent in the area.
On the Luas line at Spencer Dock a small row of terraced houses can be found.
It is home to Tony McDonnell, his neighbour Tommy Byrne and several others.
These homes are often cited, by people such as Prof Moore Cherry, as an extreme example of gentrification. Tony and Tommy find that they are slowly becoming eclipsed, as the city rises around them.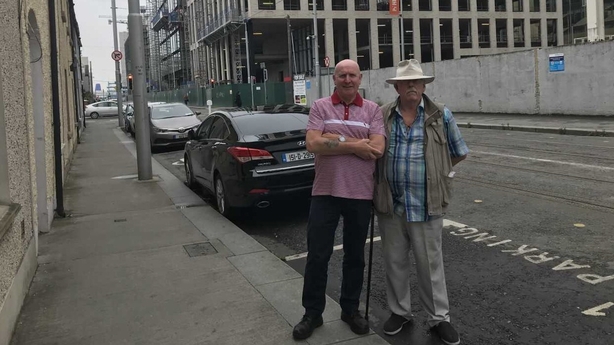 "It's akin to living on the pitch of Croke Park, with big stands all around you," says Tony. When asked what gentrification means to him, he said: "It's exactly what happened in London. We get pushed out and the boys with the big bucks move in."
Tommy has lost signal to his satellite dish and sunlight hours are slowly dwindling as their homes are dwarfed by the construction around them.
"We just don't feel listened to," explains Tony.
The community he once knew has changed drastically and he fears the effect that a wealthier, more transient population, might have on the area he calls home.
In a statement Dublin City Council said it was currently engaging with all stakeholders.
When asked if there were any efforts under way to reduce noise levels around these homes, the council said it could not comment on any cases that were ongoing.
Back at the Constitution Hill Flats in the north-west inner city, overlooking the Broadstone Bus Depot, Gillian, who is also a local People Before Profit activist, explains that the problem, as she sees it, is mass private development, with little allocation for affordable homes for people who intend on setting down roots.
Gentrification is not all bad, she believes. She points out that the north-west inner city has always had a mix of people from different social classes, referring to the Law Society down the road.
Gillian stresses that "gentrification for us in Dublin is very specific, it's vulture funds and developers and it's reviewing what they're building".
We need your consent to load this rte-player contentWe use rte-player to manage extra content that can set cookies on your device and collect data about your activity. Please review their details and accept them to load the content.Manage Preferences