A man was electrocuted while trying to retrieve a drone from overhead ESB cables in a Dublin park yesterday.
The injured man suffered burns and was attended to by paramedics, according to the Dublin Fire Brigade.
Around 1,000 customers in Cabinteely and surrounding areas were left without power following the incident at the 10,000-volt power line.
A crew from ESB Networks attended the scene and restored power to all affected customers within 45 minutes.
In a statement issued today, the ESB advised all members of the public to keep well clear of overhead electricity lines saying the minimum safe distance is three metres.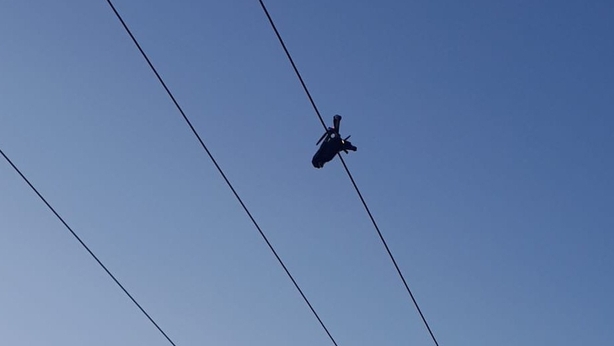 "Drones are becoming increasingly popular and are used by individuals and companies, both for leisure and business purposes.
"There have been a very small number of incidents where we have become aware of small drones having flown into our lines and tumbled to the ground," the ESB said.
The electricity supplier also advised people to never attempt to "recover anything that is in contact with electricity wires, or near them, because electricity can jump gaps".
"Contact with live electricity is extremely dangerous and will lead to serious injury or death from electrocution.
"Our advice is to never fly drones near overhead electricity lines. It is the same advice we have always given for similar leisure pursuits like fishing and flying kites," said the ESB.