The deadline has passed for those occupying a house in Dublin's north inner city to leave the building.
The property was occupied earlier this month in what organisers said was a "political protest" in response to the housing crisis in Ireland.
Yesterday, the High Court ordered those occupying the house to vacate it by 8am this morning.
Ms Justice Miriam O'Regan granted the property's owner, PJ O'Donnell (as trustee of the Pat O'Donnell & Co Ltd Retirement and Death Benefit Plan) injunctions requiring persons unknown to vacate and cease trespassing at one of the seven properties owned by the pension plan.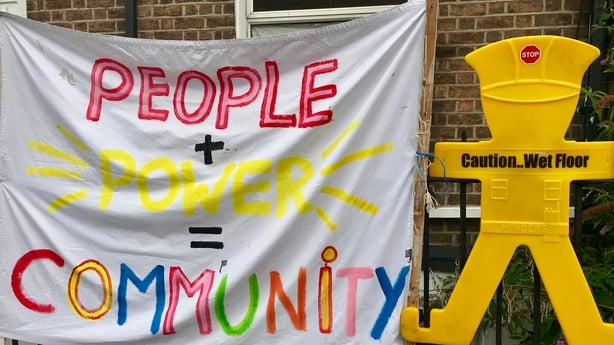 The properties are 33-39 Summerhill Parade in Ballybough.
Number 35 was the only property to have been occupied by the protesters.
An agent for the owner confirmed that no one is inside the building or any of the properties inspected.
An agent for the owner has confirmed that nobody is inside the building at 35 Summerhill Parade, or any of the properties inspected. pic.twitter.com/1QLLwm6Ikm

— Gill Stedman (@GillStedman) August 17, 2018