A whitewater course for kayaks is planned to be built in the middle of Dublin's financial centre.
Dublin City Council has invited tenders for the design of a 250-metre whitewater course at a cost of up to €15m on George's Dock, beside the CHQ building in the IFSC. The plan could include a lido, or public pool.
The dock currently has a platform that is used for events such as Oktoberfest and the childrens' area during the Maritime Festival.
As well as the whitewater course, the council wants to provide a flood water training area for emergency services, describing it as a "swift-water rescue-training channel, including urban street scene".
The project brief states: "It is envisaged that the whitewater course will be located around the edge of George's Dock (which is adjacent to Custom House Quay) with the swift-water training course and a possible public lido containing a pool in the middle of the dock, which will be used for canoe polo, flat-water kayak training and other related activities".
A design team should be in place this summer with a completion date scheduled for 2020.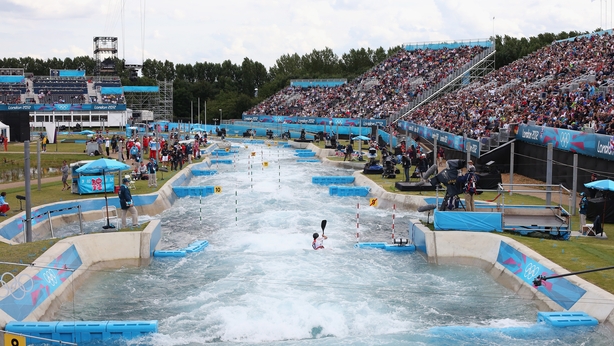 As part of the project, the city council's office on Custom House Quay would be re-purposed to provide infrastructure for water activities, including changing rooms, toilets and staff facilities.
Among the other works itemised in the brief are a pumping station and a canoe conveyor.
The tender states that the successful tenderer would be paid up to €750,000 plus VAT and should have experience in the design and delivery of artificial white-water systems, preferably with the use of a flexible obstacle system.