The highest number of rough sleepers in Dublin was recorded on 7 November, with 184 people found on the streets that night.
This compares with the previous highest figure of 168 recorded in the winter of 2014.
It also shows a steady increase from 161 in the spring count and 142 last winter.
There had also been a big increase in foreign rough sleepers, with at least 53 being non-Irish, while the nationality of another 51 could not be ascertained.
The rough sleeper figures have increased despite the provision of 241 extra beds since last year.
Minister for Housing Eoghan Murphy has announced a further 202 beds as part of the cold weather initiative.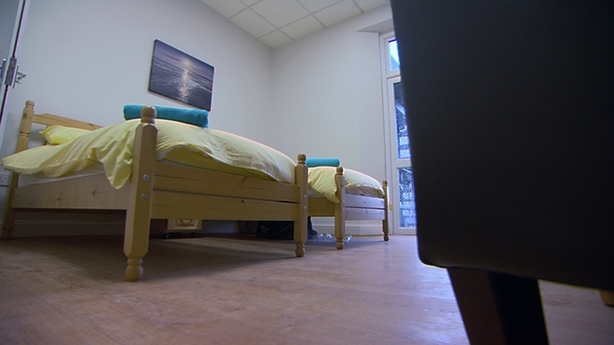 He said that all of the beds will be in place by 18 December.
Minister for Housing announces an extra 202 emergency beds for homeless people as part of cold weather initiative https://t.co/18isBAG4xv pic.twitter.com/RWgJNIzN2Y

— RTÉ News (@rtenews) November 22, 2017
The Peter McVerry Trust has called for a greater emphasis to be placed on providing homes for single people in homelessness.
"The figure of 184 is very disappointing and it's clearly not acceptable," said Pat Doyle, CEO of the Peter McVerry Trust.
"There has been a huge increase in the number of beds spaces in emergency accommodation and the Housing First project has housed 76 people in the last year.
"We are now in the middle of preparations to provide an additional 85 emergency bed spaces before Christmas across Dublin.
"These spaces will provide invaluable shelter to people in need of emergency accommodation.
"However, the need remains to secure more housing options to enable people to get off the street and exit homelessness for good.
"A critical measure in addressing the needs of people sleeping rough is to provide social housing for single people and couples."
The Simon Communities in Ireland said it is deeply disturbing that the number of people in emergency accommodation is continuing to increase.
"As people move out of emergency accommodation, more people come in to take their place. This has to be traced back to the failure of the private sector to provide for housing needs, in the absence of sufficient social and affordable housing," said spokesperson Niamh Randall.
"Prevention is critical, we need to keep people in the homes they have to stem the tide of men, women and children into homelessness".
Focus Ireand has warned that the figures clearly show that the homeless crisis is continuing to deepen with less than five weeks to Christmas.
The charity welcomed the Minister's announcement of a cold weather initiative for Dublin, which will ensure that fewer people will have to sleep on the streets through the winter.
However, the charity said the new figures show the crisis is deepening even further and they must act as a reality check for the Government.
Speaking on RTÉ's News at One, the assistant chief executive of Dublin City Council said it is "hugely disappointing" that there are 184 people sleeping rough in Dublin, the highest figure ever recorded.
"It is hugely disappointing and worrying to have a figure like that but we do have cold weather strategy in place and we are putting over 200 beds in place between now and Christmas time," said Brendan Kenny.
Meanwhile, the total numbers of those in emergency accommodation in Dublin were 3,385 adults and 2,335 children on the night of the count.
This shows continuing decreases and down from September figures of 3,537 adults and 2,416 children.