An Post has said it will take "every step within reason" to preserve Dublin's old post boxes.
It follows a request made by the Minister for Culture, Heritage and the Gaeltacht to Dublin City Council, asking them to put heritage boxes on the Register of Protected Structures.
Dublin has hundreds of old post boxes, which date back 150 years.
Dublin has hundreds of old post boxes which date back 150 years. A proposal to preserve them is being considered. https://t.co/VH7QCdvQ0k pic.twitter.com/ribW67TNn6

— RTÉ News (@rtenews) October 26, 2017
Many of them still feature the royal crest from the three final British monarchs who had jurisdiction over Ireland - Queen Victoria, King Edward VIII and King George VI.
According to architectural advisor Willie Cumming, who works for the Government, some post boxes are rarer than others.
"The one that's the rarest is George, because relatively-speaking he was monarch for Ireland for a very short period of time," he said.
Staff at An Post are considering the proposal to preserve them.
But Stephen Ferguson, who is the curator of the An Post museum, and who has written the history of the Irish post box, does not believe all of the old boxes should be protected.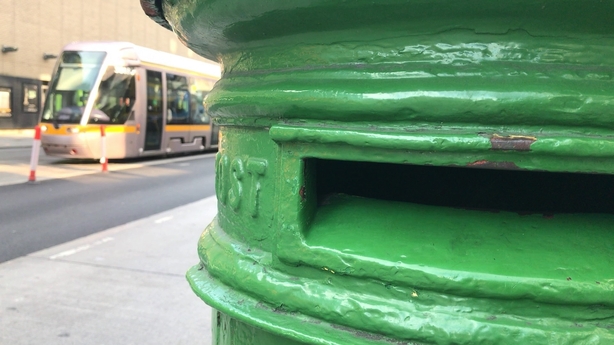 "There's an elegance of design about some of the older boxes, but we have to remember that the postbox was introduced as a functional piece of post office infrastructure," he says.
"It was there to collect letters and that's what it's still there to do today."
He says some of the older post boxes cannot accommodate larger business envelops and are difficult for postal staff to access because they are lower to the ground.
"The newer boxes are off the ground, they're much easier for the postmen and postwomen to empty from and the aperture is much bigger.
"Just because a box is old, it doesn't mean it is rare, there are quite a lot of these old boxes. It's important to preserve samples, but just because they're old, it doesn't mean they have to be preserved," he says.
The proposal to place all old post boxes on the Register of Protected Structures would compel An Post and Dublin City Council to preserve and maintain old post boxes into the future.
Labour Party Councillor Dermot Lacey supports the idea: "The proposal is that as a group we would list them on list of protected structures. So that they will be there forever, and people can see them as a piece of on street history.
"In particular the one I wanted to see protected was the old Saorstát Éireann post box, because there are very few of those."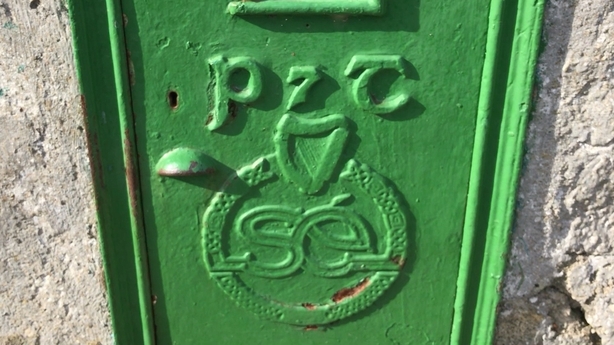 Both critics and supporters of the proposal agree on one thing - the real threat to old post boxes comes from shifts away from posting letters.
As Mr Cumming puts it: "Increasingly we're not using letters any longer, so the big question for the postal service is what's the future of them?
"It's all very well to say that they should be protected, and I think they should be, but if they are to be protected it's important that they continue to be used.
"Maybe we have to encourage people to write letters rather than sending emails."
Dublin City Council will decide whether the boxes should be protected in the coming months.