A new mobile health unit providing primary care to some of Dublin's most vulnerable homeless people is up and running.
The mobile clinic, operated by Safetynet and Dublin Simon, targets rough sleepers who are not linked in with any hostel or health service.
It runs every Tuesday and Thursday evening, with medical care provided on board by a GP Registrar and a nurse.
Among the people using the service last night were a group of people camped out behind a church in Donnybrook and a taxi driver sleeping rough in his taxi in the north inner city.
The specially fitted Mercedes Sprinter Van, funded by the Dormant Accounts fund, replaces a vehicle which has been providing services to homeless people since 2009.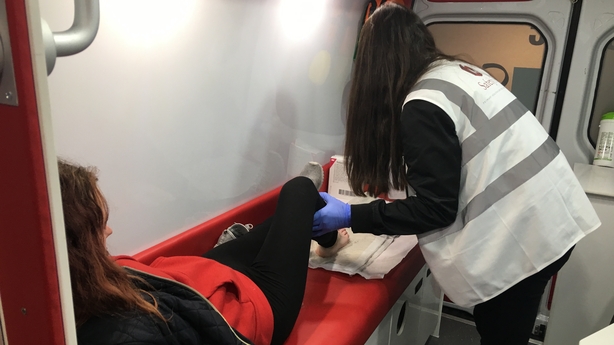 "Increasingly the service is receiving phone calls from concerned members of the public asking for assistance, such as happened last night.
"We have also recently provided care to a man camped out on Killiney beach and a 70-year-old woman sleeping in her car," said Safetynet General Manager Fiona O'Reilly.
The most recent figures show a record total of 8,160 people homeless in Ireland.
The new mobile health unit will be officially launched on Friday by Minister for Health, Simon Harris, at the Irish Street Medicine Symposium at University College Dublin.