Seventy-nine new social housing units unveiled in Dublin today will be ready to move into within weeks.
The new housing was delivered upfront as part of a public-private partnership deal between the city council and developers McGarrell Reilly.
The units, as well as a community centre, are being provided as part of an overall development involving 263 apartments along with retail and office space at Charlemont St in the South City.
There are 34 families still living in the original flats who will move into their new homes by the end of October.
They have been waiting for the regeneration project that has taken nearly 20 years to come to fruition facing delays caused by detenanting, funding and planning as well as the economic downturn.
Apart from the upfront delivery of 79 social housing units, community centre with sports hall and play area, the city council also gets a payment of just under €5 million and an option to purchase another 15 units for social housing at a 10% discount along with a further option to buy 58 apartments at market price.
Development company McGarell Reilly will develop 184 apartments mostly for private ownership or private rental. It will develop 20,000sq.ft of office space enough for 2,000 workers and 30,000sq.ft of retail and get ownership of three commercial units as part of the deal.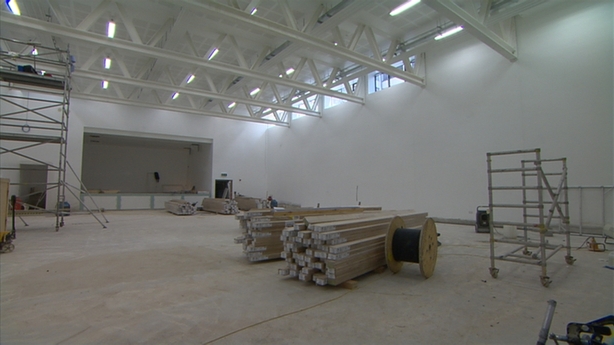 Executive chairman Seán Reilly said the development will create a "dynamic quarter" for the city.
It will replace the old flat complexes of Charlemont Gardens, Tom Kelly Flats, French Mullen house and St Ultans which had a total of 214 units including 56 bedsits.
Some city councillors have demanded that new developments be 100% social housing because of the curent crisis.
Speaking at today's "topping out" ceremony, Minister for Housing Eoghan Murphy said it is important that any new development has a sustainable mix of social, affordable and private housing.
A local Labour councillor said the project is supported by most councillors and said it "shows that local government can deliver when allowed. My appeal to the Government is give us the funds and the flexibility to deliver and we'll do it".